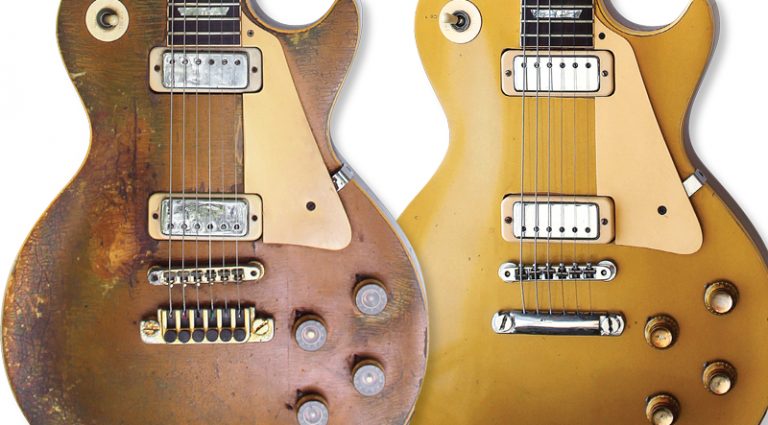 In the late 1960s, Gibson reintroduced the single-cutaway Les Paul based on its classic '50s model. But, a new version called the Deluxe proved the most popular Les Paul of its time.
While the new Les Paul used the same mahogany body and carved maple cap as '50s Standards and Customs, the Deluxe was made with a laminate body that collectors have come to know as "pancake" construction – a thin sheet of maple between two pieces of mahogany – with a carved-maple cap that was three pieces instead of the two-piece commonly used in the '50s. Production versions of late-'60s Les Pauls were given mini-humbucking pickups borrowed from Epiphone, while its hardware, controls, and "crown" fretboard inlays were similar to a late-'50s Standard. At first offered only in a goldtop finish, other colors followed including two in the mid '70s – Red Sparkle and Blue Sparkle – that are particularly collectible. Through the decades, the Deluxe has been discontinued and reintroduced, including limited editions.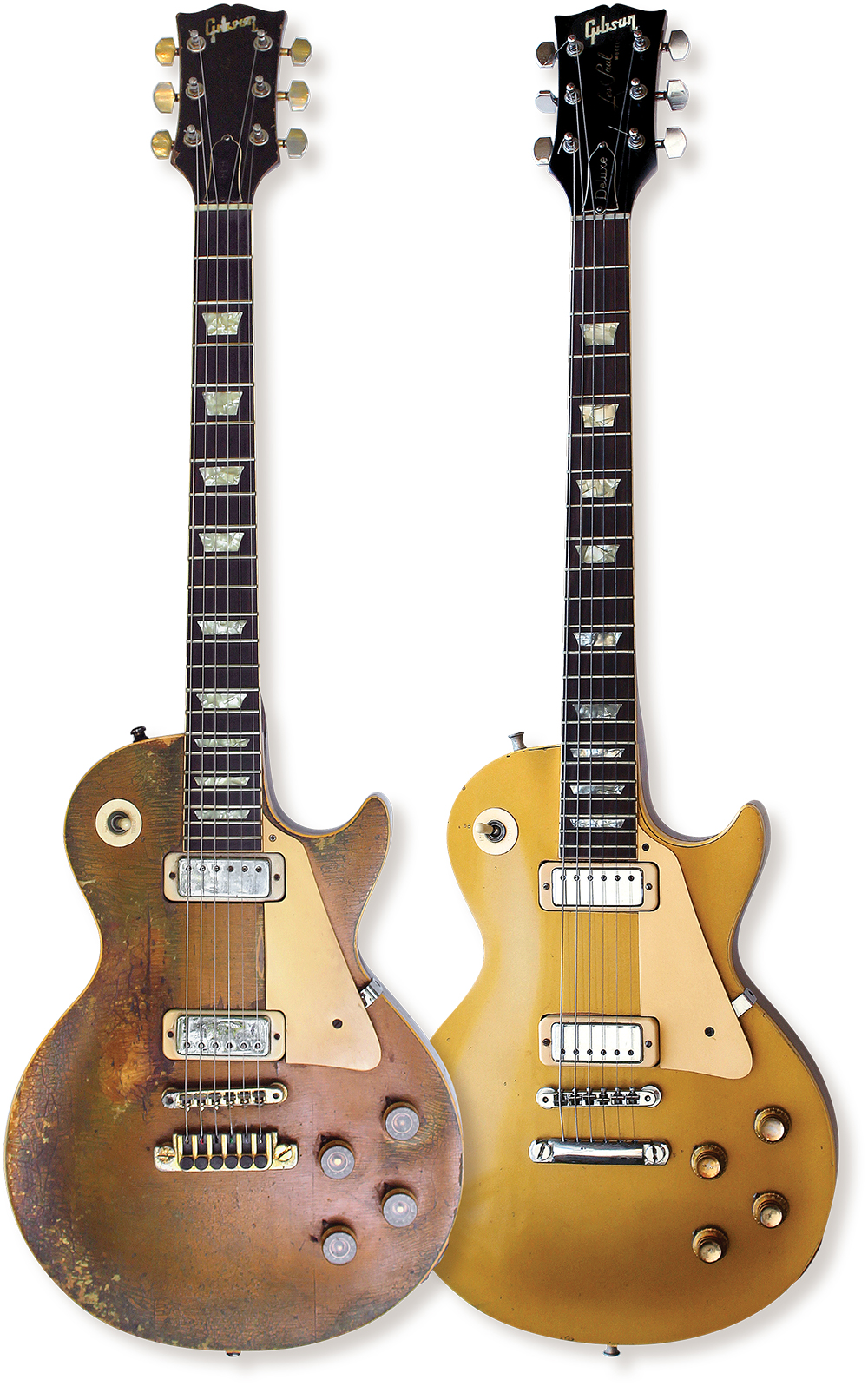 Barry Bailey's well-worn '69 Deluxe was his primary instrument onstage and in the studio with Atlanta Rhythm Section. He acquired it from bandmate J.R. Cobb, who'd bought it new in an Atlanta music store.
"I wasn't much of a gearhead then, and I'd never owned a Les Paul," Cobb said. "But I played a bit on a goldtop that belonged to Joe South, and thought I might like to have one."
When Bailey first saw Cobb using the guitar at Studio One, ARS' home base in Doraville, Georgia, he was drawn to it.
"I'd been using my Tele in the studio along with a Les Paul Junior I used there and for live shows," he recalled. "But the Junior [did not stay in tune], so I started borrowing the Deluxe from J.R., and it was like a magnet. So I bought it from him, and it was one of the better investments I ever made."
Cobb never regretted parting with it.
"I was playing mostly rhythm along with some slide, looking for a sound that wasn't real close to Barry's," he said. "I found that a Strat worked better for me. The goldtop was, and is, a great-sounding guitar; it just didn't seem as versatile for what I was trying to do. And I still favor a Strat. I'm glad (the goldtop) ended up in the right hands."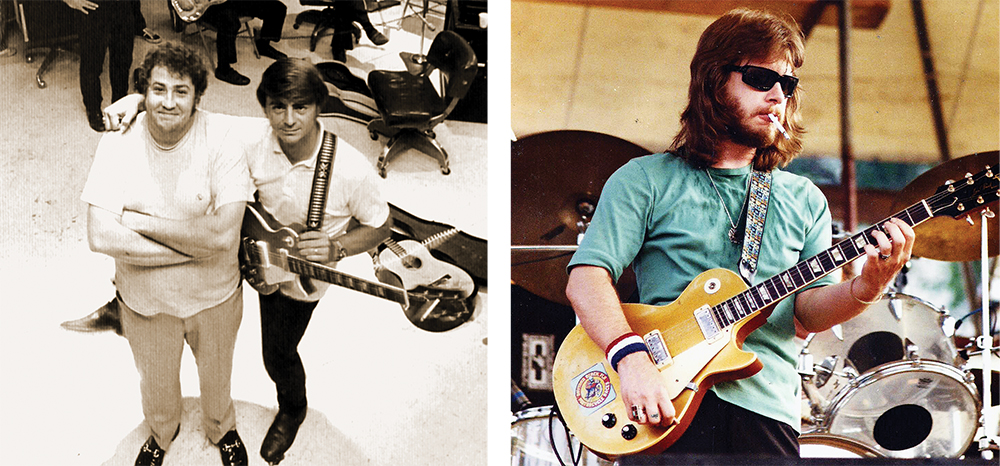 The guitar, nicknamed "Reb" by an ARS tech, deviates from the Deluxe norm in that is has a one-piece mahogany body – no "pancake" laminate. It does, however, have the three-piece maple cap; its seams have become more pronounced after nearly 50 years.
The guitar has seen its share of modification, including replacement tuners, a Gibson TP-6 tailpiece, and it has gone through a few sets of control knobs. Bailey always liked the sound of its mini-humbuckers and, like most Les Paul players, favored the bridge pickup.
"That was the setting for the most part, though I'd use the other pickup on ballads, like 'Conversation,'" he said. "I liked the idea that it was available." The wear around the bridge-pickup Volume knob offers proof.
Bailey used the guitar on one of the band's biggest hits, "So Into You."
"I played my Tele on the basic rhythm track, but all the lead overdubs were the Deluxe, including the instrumental passage after the first chorus. (Engineer) Rodney Mills, (drummer) Robert Nix, and I used eight tracks to accommodate all the harmony and octave parts I submitted. When Buddy Buie, the producer, listened to the finished playback, he thought it was all done electronically. We corrected him!"
"Reb" is depicted on the artwork on two later ARS album covers, Red Tape (1976) and Truth in a Structured Form ('89).
In the early '70s, an architecture student named Jeff Carlisi was in the audience at Funochio's, a renowned venue on Peachtree Street, when Bailey sat in with Lynyrd Skynyrd around the time that band was at Studio One recording songs for its 1973 debut album. Like Skynyrd, Carlisi was from Jacksonville, Florida, and played in bands there before moving to attend Georgia Tech.
"Barry walked in one night when Skynyrd was playing," Carlisi said. "I already knew about Atlanta bands like Eric Quincy Tate and the Hampton Grease Band, as well as local guys like Barry, but this was the first time I'd heard him play. It was just a one-four-five blues jam, but Barry played great."
Carlisi earned a degree but opted for a career in rock and roll as co-founder of 38 Special. That band made a lot of music at Studio One, and he recalled visiting the facility even before his band began recording.
"One day I went and there was Barry and (engineer) Rodney Mills, working on guitar parts," he said. "I watched from the control room as they threw ideas back and forth; Rodney was actually producing Barry instead of just engineering. And Rodney was later the producer for 38 Special.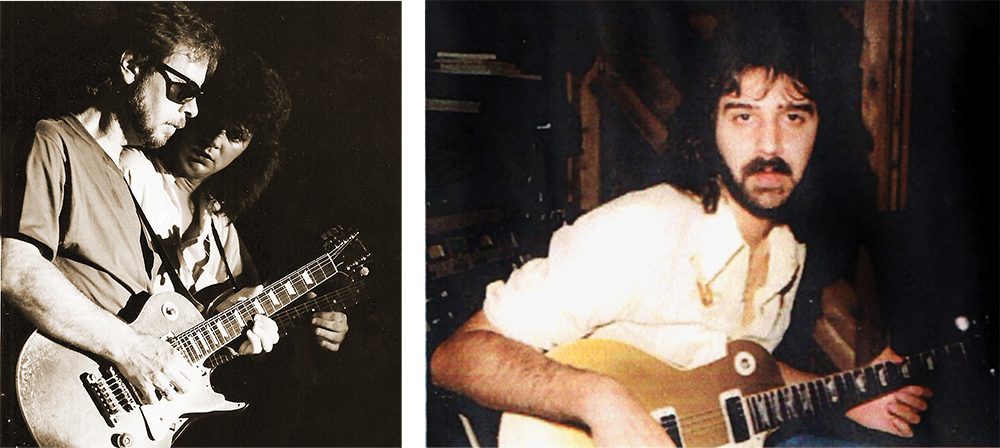 "I didn't stay long, but I really got a grasp on the discipline Barry had as a player, and how he played for the song. So that was an important educational event for me, and it's fair to say his playing mentored me by osmosis."
Carlisi later acquired his own Les Paul Deluxe, also a '69.
"I got it at a pawn shop in the Buckhead area of Atlanta," he said. "Three hundred bucks. That was about four years into 38 Special and it was first used on the third album, Rockin' Into The Night, which was the first we recorded at Studio One."
Carlisi was aware Bailey had a Deluxe, but that didn't influence the purchase.
"It just had the tone I was looking for," he said. "It wasn't a matter of 'I've got have one of those.'"
The body of Carlisi's is the pancake laminate, and it's unmodified except the strap-locks he added and replacement tuners that were on it when he bought it. Overall, it's quite clean. "I never took it on the road because I had a Rhyne Explorer copy for my concert guitar," he said.
Among the passages Carlisi recalled recording with the Deluxe were the solos for "Rockin' Into The Night" and "Hold On Loosely," as well as rhythm and leads for "Fantasy Girl," "Caught Up In You," and later hits like "Rough Housin.'"
"It was my go-to in the studio," he said.
Asked about a favorite song, he said, "I'd have to pick 'Fantasy Girl.' It was a lot of work and caused a lot of frustration, but I'm very proud of that. I had started to be influenced by Brian May, not his playing style, but in the way he layered guitars. We were recording on a 24-track machine, and on that song Rodney gave me 12 of them!"
His favorite lick on the Deluxe was the triplet in the "Hold On Loosely" solo.
"I used to get asked about that a lot," he chuckled. "I'd go into a music store and players would say, 'How did you do that?'"
While he appreciates that he and Bailey own similar instruments, he's quick to point out, "Whether it's great players like Barry Bailey or Larry Carlton or anybody else, it's about what the player does with his hands."
---
This article originally appeared in VG October 2017 issue. All copyrights are by the author and Vintage Guitar magazine. Unauthorized replication or use is strictly prohibited.