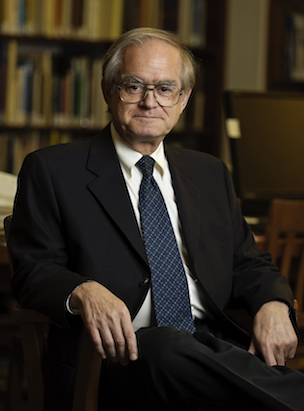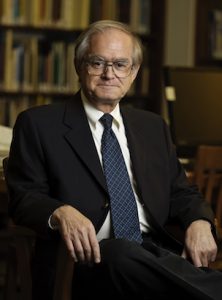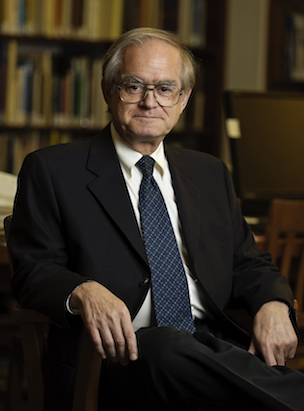 Dr. André P. Larson, founding director of the National Music Museum, died March 24. He was 74.
Born in Minnesota to music educator/bandleader/instrument collector Arne B. and Jeanne (Kay) Larson, André grew up in Brookings, South Dakota, and as a high-school student was active in the All-State Band and All-State Orchestra. After graduating in 1960, he earned a B.F.A. in music education at the University of South Dakota then ventured into business, owning a music store in Brookings. Drawn to scholarship, he returned to USD to earn a Master's degree in Music Literature.
In 1972, Larson assumed management of his father's instrument collection while simultaneously conducting research for a Ph.D in Musicology from West Virginia University (he was awarded the degree in '74). In July of '73, he was named director of the Shrine to Music Museum, a non-profit partnership of the university and private trustees. Working with university officials, Larson implemented the vision for the museum and developed its collections, which were initially based on more than 3,000 instruments from his father. Later re-named National Music Museum, its treasures ultimately came to include many of the earliest, best-preserved, and most-important instruments known to survive, including the famed "King" cello built by Andrea Amati in the mid 1500s, the "Harrison" Stradivari violin, Johnny Cash's "Bon Aqua" guitar, and the D'Angelico/D'Aquisto/Gudelsky guitar-workshop collection.
Larson is survived by a brother, two sons, and several grand/great-grandchilcren. His family has asked that memorial donations be directed to the National Music Museum, University of South Dakota, 414 E. Clark St. Vermillion, SD 57069. Gifts can also be made online at http://nmmusd.org/Support-Us-Donate.