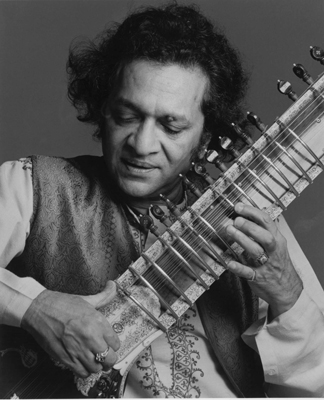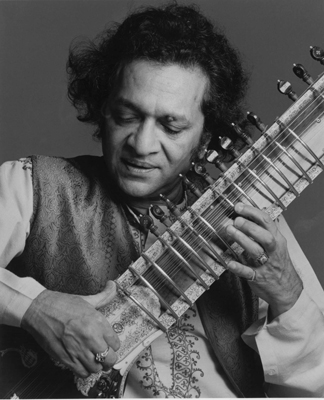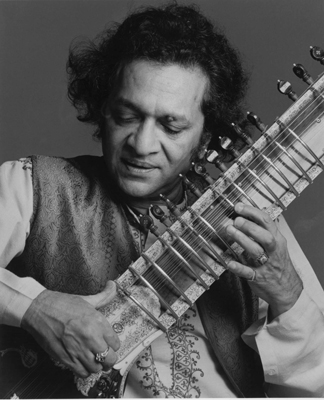 Sitar virtuoso Ravi Shankar, who became a musical icon for a generation of musicians and their followers in the '60s, died December 11 at a hospital in San Diego. Shankar had been suffering upper-respiratory and heart issues and had recently undergone heart-valve replacement surgery. He was 92.
Shankar met Beatles guitarist George Harrison in 1966. Fascinated with the sitar, Harrison used one with a Western tuning to record "Norwegian Wood." Soon after, though, he asked Shankar to teach him to play it properly, and the latter spent weeks giving lessons to Harrison in England, Kashmir, and California. Harrison then used one – tuned properly – to record "Love You To" on Revolver, which sparked a surge in the popularity of raga-rock in the '60s and saw Shankar's popularity explode; he went on to share stages with some of the top musicians of the era, including a four-hour set at the Monterey Pop Festival and a spot at Woodstock. Shankar is also credited with devising the concept of the rock benefit, playing a key role in the the 1971 Concert For Bangladesh. To later generations, he was known as the estranged father of singer Norah Jones.
Shankar won three Grammys (1967 for Best Chamber Music Performance, '72 Album of the Year for The Concert for Bangla Desh, and 2001 Best World Album for Full Circle: Carnegie Hall 2000).