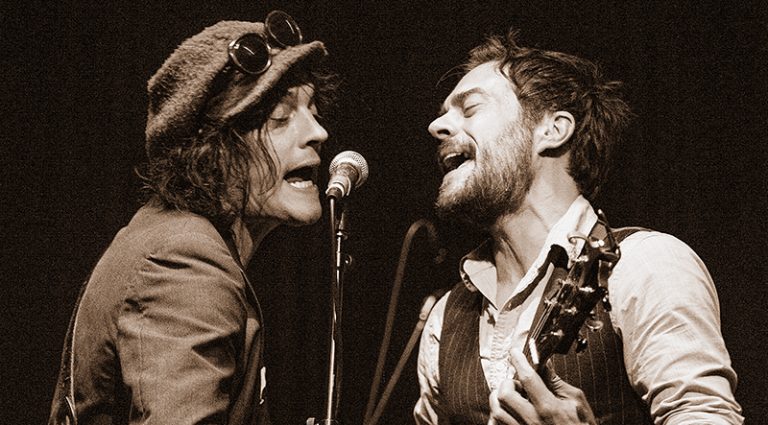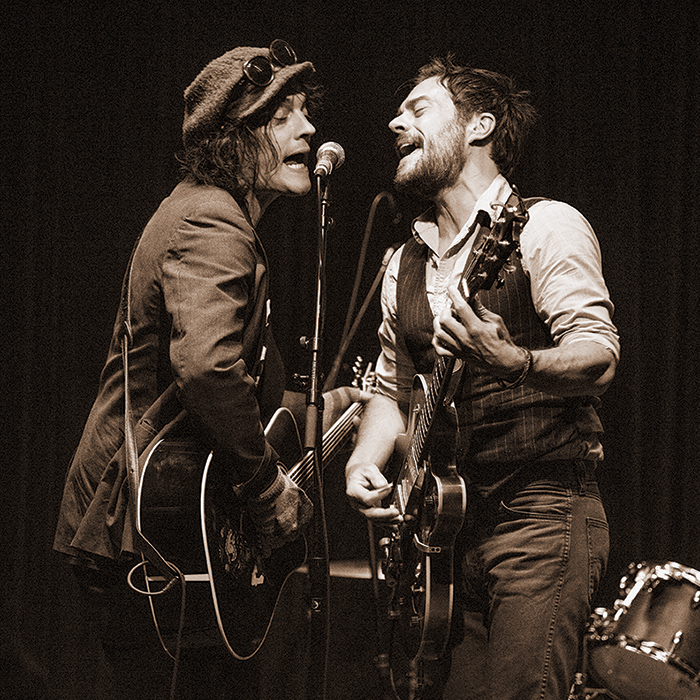 The south-Philly band Marah, led by brothers Dave and Serge Bielanko, has always danced to the backbeat of its own drummer. Now, they're releasing a remastered and expanded version of their masterpiece 2000 album, Kids in Philly – on vinyl – and playing a series of reunion shows, of sorts.
Marah never broke up, you see. They kind of went on a hiatus – while still releasing a couple albums with new members and all-around musical spark plug Christine Smith.
"I had the idea to ask everyone in the old touring band to just come back for a minute or two to throw a big party to celebrate the LP release of Kids in Philly, and in doing so we realized that we somehow had become a better band then we ever were after our time apart," Dave Bielanko says.
The music on Kids also sounds better than ever. The album is a tour de force of beat-poetry rock and roll with a punk vibe, all now backed by never-before-heard bonus tracks, electronic downloads, new liner notes, and more goodies.
The reunion shows kicked off on the band's home turf and brought fans from across the United States, England, Spain, and even Australia.
For the shows, Marah was three – and sometimes, four – guitars strong, a sort of Lynyrd Skynyrd for the Land of Scrapple. The guitar-wielding Bielankos were joined by Adam Garbinski as well as Mike "Slo-Mo" Brenner on lap steel. The band even had accordion, horn section, and bagpipes accompaniment. Thankfully, the powerhouse drumming of Dave Peterson held everything together.
"Playing onstage in this band is one of the most amazing experiences I have ever had," says Serge Bielanko. "It's kind of like having sex on a high-flying jet wing. Something happens to me deep in my bones and down in my guts, and beyond that it is really hard to explain. It feels pretty incredible to be able to recapture that."
On the gear front, Serge says he trying not to be a guitar junkie.
"I used to have a black '73 Tele Deluxe, but it disappeared on an Air France flight out of Paris a long time ago. I loved that guitar so much. When it was gone and I knew it was gone forever, I promised myself that I would never allow myself to love another guitar too much again. It's a losing battle, of course – one will get me in the end. But I'm trying, man. It's way cheaper to not love a guitar too much, I can tell you that."
For the reunion shows, Serge plays a sunburst '65 Guild Duane Eddy Model 400 with Bigsby. "We bought that Guild back when we were in high school in our hometown of Conshohocken, Pennsylvania, at this paint shop that also sold amazing guitars," Dave remembers.
Dave picks leads on a '75 Les Paul. "It sounds like a dragon," he says. "It's super heavy and was purchased by a friend of mine for $800 because it had been refinished; it changes color under the lights, and sometimes it's maroon, sometimes it goes completely brown like a pecan pie."
He also plays a black Takamine acoustic that he's beaten a hole through the soundboard with his strumming. "I pray that it doesn't just fly apart some night soon."
So, what's next – a new new album and tour? Marah is not sure.
"Look, I'm not gonna lie, I think this band is one of the best rock and roll bands on the planet right now," Dave says. "Maybe the best thing we ever did was not become a giant band; it might have spoiled it for our fans – spoiled it for us, too, and what could potentially lie ahead. That's why it feels so strangely special now, and that makes us happy and hopeful."
---
This article originally appeared in VG May 2016 issue. All copyrights are by the author and Vintage Guitar magazine. Unauthorized replication or use is strictly prohibited.
---