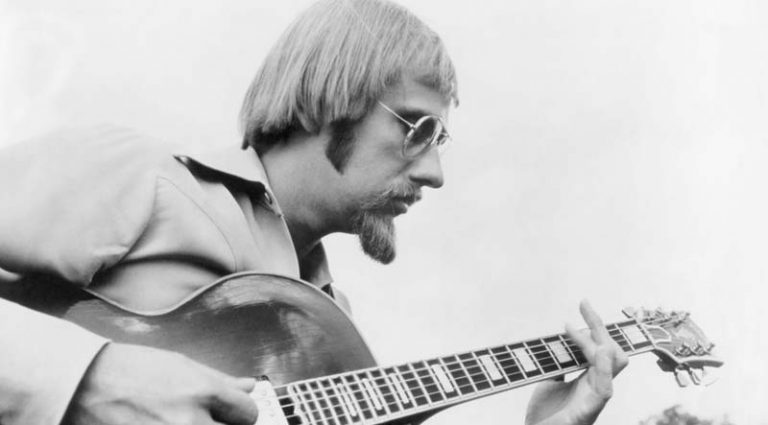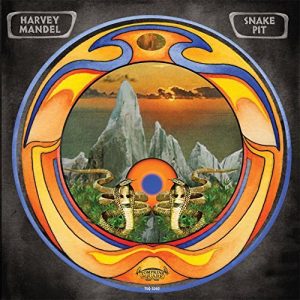 If it's possible to be both unsung and an icon, then guitarists Dennis Coffey and Harvey Mandel would fit the description.
Mandel is one of those rare examples of a guitarist who's not only immediately identifiable but whose style was almost fully formed from the moment he arrived, like Chuck Berry or Lonnie Mack. From his appearance, at 21, on Charlie Musselwhite's Stand Back! album to stints with Canned Heat and John Mayall, session work with the Stones, his collaboration with blues violin virtuoso "Sugarcane" Harris in the Pure Food & Drug Act, and his mostly instrumental solo albums, the 71-year-old's use of sustain, distortion, and two-handed tapping in his twisting, snaky lines have established him as one of the best, and truly individual, blues-rock guitarists.
His first solo album in seven years finds him backed by psychedelic folkie Ryley Walker's Chicago band – Brian Sulpizio (guitar), Ben Boye (keys), Anton Hatwich (bass), and Ryan Jewell (drums) – in a set of originals, jams, and two self-covers ("Baby Batter" and, from his 1968 debut, "Before Six").
Despite a recent battle with nasal cancer, Mandel is in complete control, playing perhaps better than ever. Longtime fans will relish this, and newbies will marvel.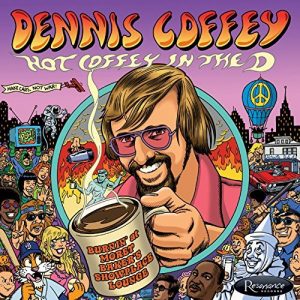 Though Coffey has recorded with artists as diverse as Del Shannon and George Clinton, he is best known for his '71 instro-funk hit, "Scorpio," and for adding a modern touch to the Funk Brothers on a number of Motown hits, including the wah-wah on "Cloud Nine" by the Temptations.
In 2011, 21 years after his most recent solo project, Coffey released a killer self-titled album, coupling new originals with covers of songs he played on by Wilson Pickett, the Parliaments, Rodriguez, and others, featuring young singers mostly from Detroit, like Mayer Hawthorne.
The previously unreleased material on Hot Coffey finds the guitarist leading a soul-jazz organ trio (Lyman Woodard on B-3, Melvin Davis on drums) at a Detroit club in '68. Coffey stretched out on seven instrumentals, ranging from the appropriately named original "Fuzz" to standards "The Look Of Love" and "By The Time I Get To Phoenix," a funky take on the gospel number "Wade In The Water," and Herbie Hancock's "Maiden Voyage."
Coffey may have been in his late 20s when this was recorded and in his early 70s when he cut the aforementioned self-titled album, but both CDs evince that, as with Mandel, age doesn't matter much when you're a master guitarist.
This article originally appeared in VG's April '17 issue. All copyrights are by the author and Vintage Guitar magazine. Unauthorized replication or use is strictly prohibited.