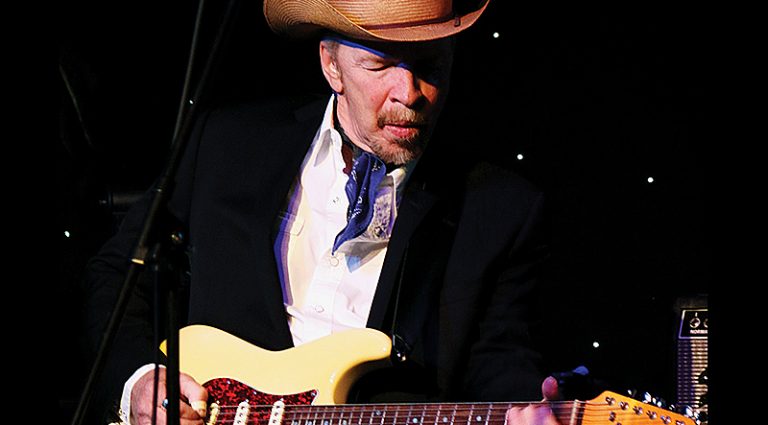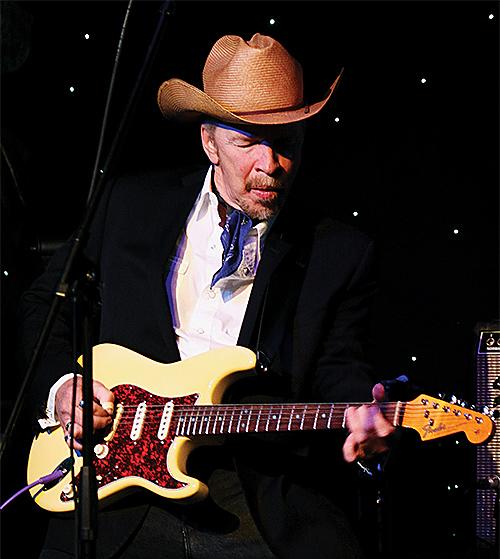 "The title says it all," explains Dave Alvin of his reunion with older brother Phil on Lost Time. Known for a long-standing sibling rivalry, they hadn't recorded new music together in 30 years prior to last year's Big Bill Broonzy tribute, Common Ground. But a near-death experience brought them back together.
"I've lost so many friends in the past few years, and I'm so grateful that I didn't lose Phil," Alvin admits. "He's still recovering, and I'm making his life miserable by keeping him on the road (laughs), but musicians gotta work, man!"
It was their mutual love of '50s rock and roll and rhythm and blues that led the Alvin brothers to form The Blasters in 1979. Though critically acclaimed, the band never sold many records. Dave left in '86 to pursue a solo career, and the 60-year-old has worked with punk rockers X, country/rock band The Knitters, early rockabilly star Sonny Burgess, bluesman Little Milton, and rock revivalists Big Sandy and The Fly-Rite Boys. His best-known compositions include "Marie, Marie," covered by Shakin' Stevens, and "Long White Cadillac" for Dwight Yoakam.
On Lost Time, the Alvins, with Dave providing the guitar that supports soulful vocals mostly by Phil, tackle a cache of styles. They cover James Brown, Lead Belly, Willie Dixon, Leroy Carr, Blind Boy Fuller, a pair of gospel numbers and four songs by Big Joe Turner whom they consider a mentor.
On the album, Alvin used a '60s Stratocaster copy, an original '64 Strat, a '57 Martin R-18, and a '34 National Resonator. His amplifier of choice is a Fender Vibroverb reissue.
Why did you choose to cover "Mr. Kicks?"
Since Phil and I were kids, we loved it. In the early '80s, we met (the song's composer) Oscar Brown, Jr. He was totally blown away that two white guys knew these obscure songs of his. He's a great lyricist, but mostly forgotten by the jazz and blues world. So, with that song, I thought, "Well, let's change it from a big-band jazz thing to more what Little Willie John would have done." I wanted it to sound like a King record with Johnny "Guitar" Watson.
How would you compare your musical talents with Phil's?
My brother will always be a better singer, and he's also a great harmonica player. By the time he was a teenager, he was adept at three- or four-finger picking, like Blind Blake – ragtime/pre-war kind of picking. My style tended to be more like post-war guys – Chuck Berry, Otis Rush, Magic Sam. I'm basically a blues guy, but all guitar players influence me, whether it's Les Paul, Don Rich, or some lead guitarist in a garage band. Les Paul influenced me later, but as a kid, I responded to the guys who were, for lack of a better word, "funkier," like Johnny "Guitar" Watson and Lightnin' Hopkins. They were my heroes, but guys like Les Paul and Wes Montgomery, I figured, "I could never do anything like that, so why bother?"
Coming from California, you must have been aware of The Chantays, especially "Pipeline."
There were so many bands like them in the early '60s. You'd wake up on a Saturday to the sounds of surf bands playing in garages – all rehearsing the same songs, whether it was "Pipeline," "Wipe Out," or "Misirlou." I really cherish those memories. They were all groovy guys who wore V-neck sweaters and were spinning magic. I thought you had to be a good-looking guy and drive a T-Bird to play guitar. I was a dork.
Do you have a good story about Sonny Burgess, who's still on the road with his band, The Pacers, tearing things up at age 86?
I once did a crazy gig with Sonny. He called me up and said, "I'm in L.A., playin' a party tonight. You wanna sit?" I figured it was just some rich guys' private party, so I showed up late and just threw my amp onstage and started playing. I look around, and there's Jack Clement, D.J. Fontana, and Sam Phillips. It was actually a taping of a PBS documentary on Sun Records. So, to impress Sam, I pulled out all the stops and started playing every Sun lick I knew, from rockabilly guys like Roland Janes to blues guys like Willie Johnson, Little Milton, and Pat Hare. Sam comes up to me afterward and says, "Boy, where'd you learn to play guitar like that!" (laughs)
When you're playing folk-based music, country, blues, things like that, you do it till you die. With Top 40, it's hard to be singing songs about 17-year-old girls when you're 74. I don't want to go to my grave thinking I never recorded enough songs that I've loved all my life.
---
This article originally appeared in VG March 2016 issue. All copyrights are by the author and Vintage Guitar magazine. Unauthorized replication or use is strictly prohibited.
---