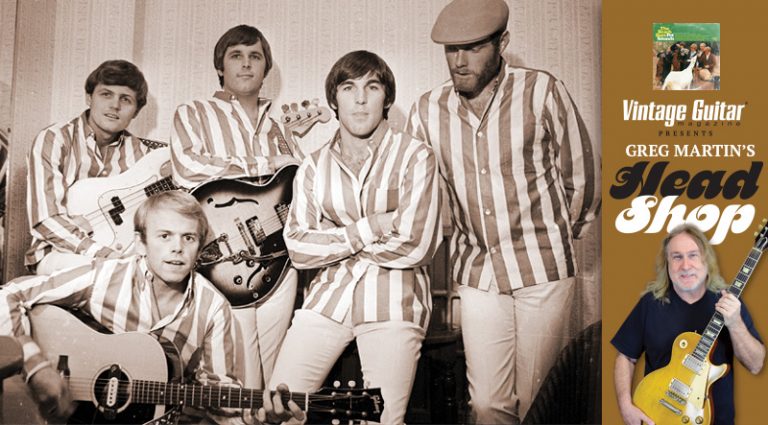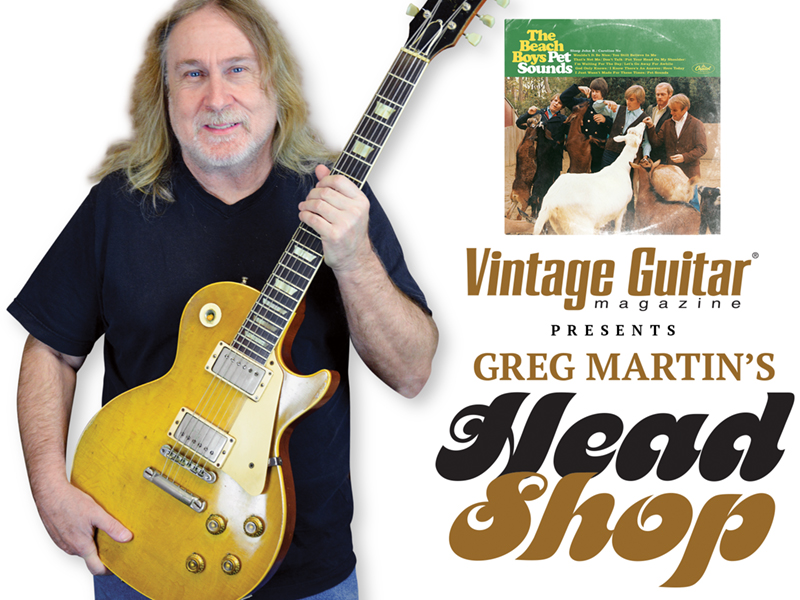 This is the first in a regular series of exclusive Vintage Guitar online articles where The Kentucky Headhunters' Greg Martin looks back on influential albums and other musical moments.
---
Next to vintage guitars, record collecting has long been a big passion of mine since 1965 when I bought The Beach Boys 45, "California Girls," b/w "Let Him Run Wild." I would listen to both sides countless times, reading the credits over and over, even the fade-outs made an impression. I was already a Beach Boys fan, but 1965 signaled a change in their music. Brian Wilson's writing, arranging and production skills on the albums Today! and Summer Days (And Summer Nights!!) took the group into a different direction. Gone were the surf and car songs, Brian was now addressing subjects and problems teenagers were facing, which were his own plights. I didn't realize at the time he was experimenting with drugs, or about his nervous breakdown on a flight which sidelined him from touring and gave him more freedom and time to be creative. Today & Summer Days (And Summer Nights!!) became a part of my musical DNA, and showed glimpses of what was to come with Pet Sounds.
Whenever summertime comes around, there are certain albums that always take me back to my childhood. They are a huge part of my life soundtrack. Pet Sounds by The Beach Boys is one of those, possibly my favorite album of all-time (not to mention, one of the most influential in rock history). When it was released in the spring of 1966 – a very magical year – I was a 6th grader in Louisville, Kentucky. I was very shy, too scared to talk to girls. I was learning to play guitar, music was my refuge. After seeing the Beatles on Ed Sullivan in 1964 and the Lovin' Spoonful in concert in 1966, my world was radically changed. I was becoming smitten by music, whenever my brother went to work, I would scurry upstairs and play his guitar. It would be 1968 before I would become totally immersed in music and guitar. But looking back, 1966 was a pivotal year for me. That summer, I bought a mono copy of Pet Sounds at King's Record Shop (a shop owned by Pee Wee King's younger brother Gene, and immortalized on the cover Rosanne Cash's 1988 classic, King's Record Shop). Remember, in the mid '60s, mono records were priced cheaper. At that time we didn't realize that stereo mixes were a mere knock off and that mono mixes were superior. Pet Sounds wouldn't receive its first true stereo mix until The Pet Sounds Sessions box set was released in 1997.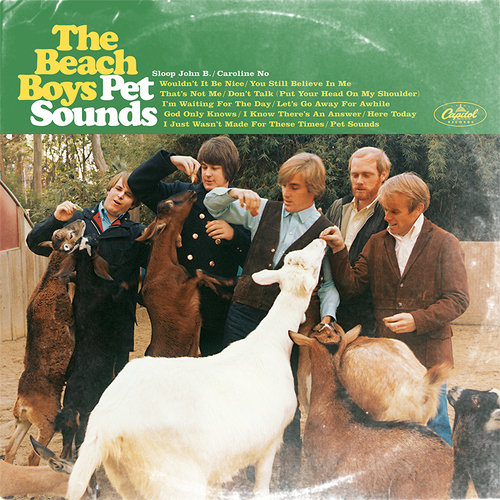 Prior to the release of Pet Sounds on May 16th, 1966, there were two singles from the album released. "Caroline, No" which was initially released March 7th as a Brian Wilson single, then "Sloop John B." on March 21st. Both got substantial airplay in Louisville on WKLO and WAKY. The first time I heard "God Only Knows" and "Wouldn't It Be Nice" on my parent's living room GE table-top radio made a big impression. In the summer of 1966, Hit Parader Magazine ran a big feature on Pet Sounds and the genius of Brian Wilson and it caught my attention. I was a fan of The Beatles, Lovin' Spoonful, Rolling Stones, and the Yardbirds, but somehow Brian Wilson's writing spoke to my spirit. Today I own several versions of Pet Sounds on CD and vinyl. It still speaks to me as it did back in 1966.
The bulk of the Pet Sounds sessions went down between January and April 1966, the album was completed April 13th at a cost of $70,000, which was unheard of at that time. Brian used the legendary Wrecking Crew to record most of the music, then brought the other Beach Boys in to sing on the tracks (there are a few exceptions where the members played instruments on the LP). The new material initially caused infighting between members when they first heard it, due to the departure from the old Beach Boys sound. Capitol Records was also confused by the new direction. When released, it was met with a lukewarm reception in the United States, where it peaked at #10 on the Billboard Top 200 charts. In the UK, it was hailed as a masterpiece and went to #2 on the Top 40 album charts.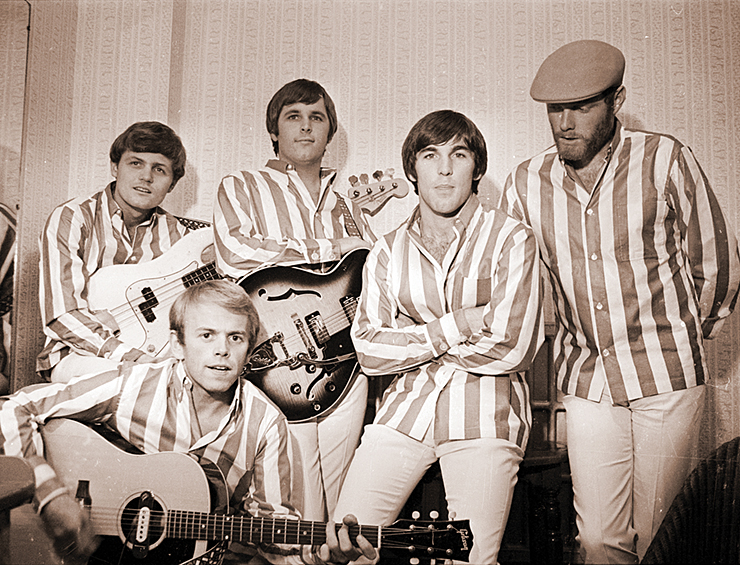 The LP starts off with "Wouldn't It Be Nice," one of the happiest shuffles ever committed to wax, courtesy of drummer Hal Blaine and bassist Carol Kaye. As co-writer Tony Asher stated concerning the lyrics, "The innocence of the situation – being too young to get married – seemed to be immensely appealing to him." The song starts off with an eight-beat introduction, and a de-tuned 12-string guitar played by Jerry Cole and plugged straight into the board with added reverb created a distinct harp-like sound. The lead vocals are handled by Brian Wilson and Mike Love. "Wouldn't It Be Nice" is two minutes and 33 seconds of sheer pop genius. "You Still Believe In Me" is a beautiful ballad written by Brian Wilson and Tony Asher, sung by Brian. Instrumentation includes harpsichord, clarinet, timpani and bicycle horn. Wilson and Asher created the song's intro by plucking a piano's strings with a bobby pin. "That's Not Me" is next up, with Brian and Mike Love on lead vocals. Along with The Wrecking Crew, the track also features Brian Wilson on organ, Carl Wilson on guitar, Dennis Wilson on drums, Al Jardine on tambourine. Written by Brian Wilson and Tony Asher and influenced by psychedelic drugs, the lyrics probe Brian's growing inner self-doubts. "Don't Talk (Put Your Head On My Shoulder)" was written by Brian Wilson and Tony Asher. Brian is the only Beach Boy appearing on this song. The organ and strings create a beautiful backing track. "I'm Waiting For the Day," written by Brian Wilson and Mike Love, is an uptempo love song with Brian handling the lead vocals. Next up is the beautiful instrumental "Let's Go Away For Awhile." The track features Al Casey and Barney Kessel on guitars. The beautiful guitar solo was done with a coke bottle on the strings for a semi-steel guitar effect. At the time of Pet Sounds, Brian considered this to be the most satisfying piece of music he had ever written. Hauntingly beautiful – sometimes we need to go away for a while to find ourselves. "Sloop John B" is track number 7 and closes out side 1 of Pet Sounds. It was released as a single on March 21, 1966 and entered the Billboard Hot 100 chart on April 2, and peaked at #3 on May 7. A traditional folk song from the Bahamas, "Sloop John B." was brought to the group by Al Jardine and featured Brian and Mike Love on lead vocals, with 12-string guitar by Carl Wilson and Billy Strange.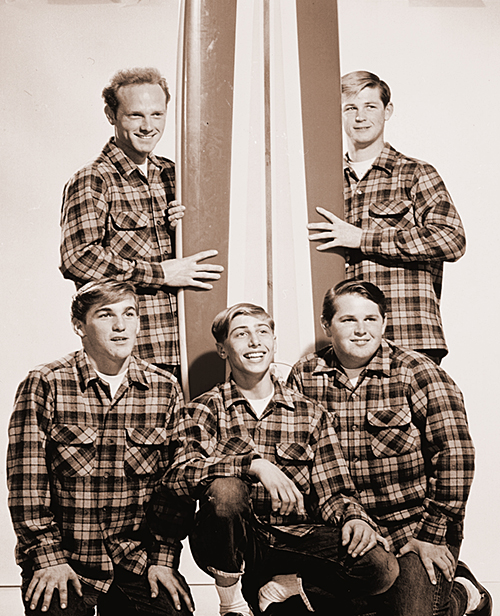 Side 2 starts with "God Only Knows," my all-time favorite song. Music can transport us back to a more innocent time in our lives, and this track has that magic. Written by Brian Wilson and Tony Asher, it was released on July 11th in the United States as the B-side to "Wouldn't It Be Nice." In other countries it was released as the A-side. "God Only Knows" was sung by Carl Wilson, who also played 12-string on the track. Sir Paul McCartney has called it "the greatest song ever written." "I Know There's An Answer," "Here Today," "I Just Wasn't Made For These Times," "Pet Sounds," and "Caroline, No" close out Pet Sounds. "Caroline, No" is a hauntingly beautiful love song, written by Brian and Tony Asher for an old girlfriend. The track was sped up a whole step to make the lead vocal sound sweeter – a suggestion by Brian's father Murry, who was also the Beach Boys manager. The last sounds you hear on Pet Sounds are a train and the baking of Brian's Dogs, Banana and Louie. 

While Pet Sounds won't go down in history as an influential guitar album, it was a huge influence on The Beatles, Cream, Roger Waters, Pink Floyd, and many others. After Brian heard Rubber Soul in 1965, it challenged him to take his music deeper and create an album with no "filler" tracks and he proclaimed he was going make "the greatest rock album ever made!" Beach Boy Bruce Johnston, touring in place of Brian Wilson, was sent to London to play John Lennon and Paul McCartney Pet Sounds. After the first listen, they asked to hear it again, then set out to make Sgt. Peppers. 

Paul McCartney later had this to say about Pet Sounds: "It was later…it was Pet Sounds that blew me out of the water. First of all, it was Brian's writing. I love the album so much. I've just bought my kids each a copy of it for their education in life – I figure no one is educated musically 'til they've heard that album. I was into the writing and the songs." Paul also stated "Without Pet Sounds, Sgt. Pepper wouldn't have happened… Pepper was an attempt to equal Pet Sounds," and "If records had a director within a band, I sort of directed Pepper. And my influence was basically the Pet Sounds album."

As I tour with The Kentucky HeadHunters, I have Pet Sounds on my iPod. Rarely a week goes by on the road, or at home, that I don't listen to the LP in its entirety. I recently bought the new stereo 50th anniversary vinyl version at our local indie record store and the stereo mix sounds amazing on my vintage Pioneer SX-1010 system. If you remember, Brian was deaf in one ear and the early Beach Boys albums were mixed in mono by Brian. Again, it's not a guitar oriented album, but features Beach Boy Carl Wilson on Rickenbacker 12-string, plus Glen Campbell, Barney Kessel, Al Casey, Jerry Cole, Mike Deasy, Bill Pittman, Billy Strange, Tommy Tedesco from The Wrecking Crew on guitars and the great Carol Kaye on bass. Dig deeper in the tracks, there's some wonderful guitar work within the harmonically rich arrangements. From "Wouldn't It Be Nice" to "Caroline No," Pet Sounds is a musical adventure. If you own the album, this is the perfect time to revisit the 1966 classic. If you've never experienced Pet Sounds, a good place to start is the newly released 50th year Anniversary stereo and mono vinyl reissues.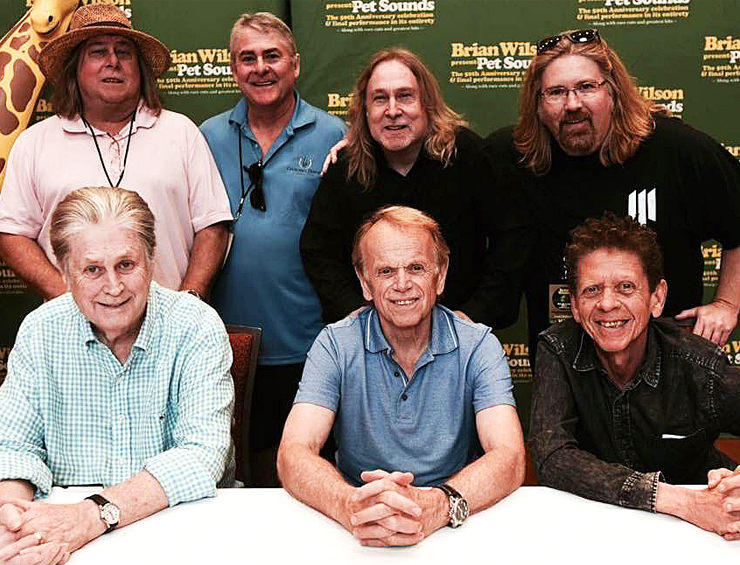 Back in 1966 Brian Wilson and The Beach Boys gave us a wonderful gift. Pet Sounds has made my world a better place. I thank Brian for inspiring a 6th grader at Ellen C. Semple Elementary School in 1966. It gave me a purpose that music was my calling. Over the years, the melodies have inspired my slide playing, and have lifted my spirits whenever I'm away from my family traveling on the road. Pet Sounds was a predecessor to Psychedelic music and the ambitious Smile album that never quite came to fruition in 1967. That is another story for another time. When Jimi Hendrix stated "You'll never hear surf music again" on "Third Stone From The Sun," Brian Wilson was already one step ahead of him on Pet Sounds.
SIDE 1
1. "Wouldn't It Be Nice" (Brian Wilson, Tony Asher, Mike Love)
2. "You Still Believe In Me" (Brian Wilson/Tony Asher)
3. "That's Not Me" (Brian Wilson/Tony Asher)
4. "Don't Talk (Put Your Head On My Shoulder)" (Brian Wilson/Tony Asher)
5. "I'm Waiting For the Day" (Brian Wilson/Mike Love)
6. "Let's Go Away For Awhile" (Brian Wilson)
7. "Sloop John B." (traditional, arranged by Brian Wilson)
SIDE 2
1. "God Only Knows" (Brian Wilson/Tony Asher)
2. "I Know There's An Answer" (Brian Wilson/Tony Sachen/Mike Love)
3. "Here Today" (Brian Wilson/Terry Asher)
4. "I Just Wasn't Made For These Times" (Brian Wilson/Terry Asher)
5. "Pet Sounds" (Brain Wilson)
6. "Caroline No" (Brian Wilson/Terry Asher)
Produced and Arranged by Brian Wilson
---
Greg Martin is a founding member of the Grammy wining Kentucky HeadHunters. Greg has hosted 'The Lowdown Hoedown" radio show on WDNS-FM out of Bowling Green, KY for over fifteen years, where he's interviewed Billy F. Gibbons, Johnny Winter, Peter Frampton, Jim McCarty, Vince Gill, Brian Setzer, Marty Stuart, Jimmie Vaughan and more. Greg resides in south central Kentucky with his family and guitars.