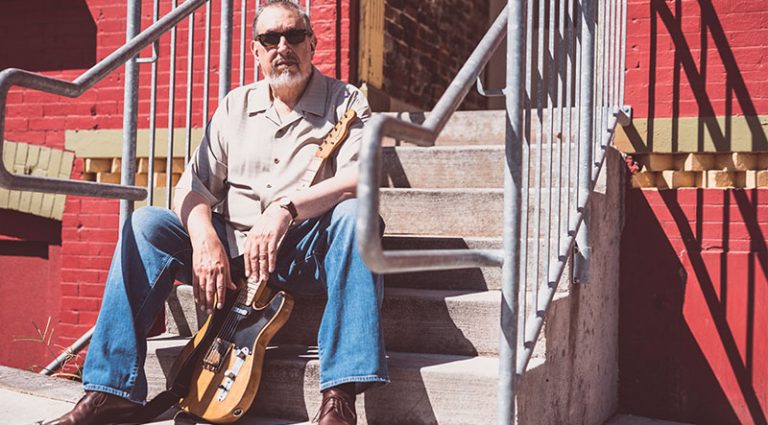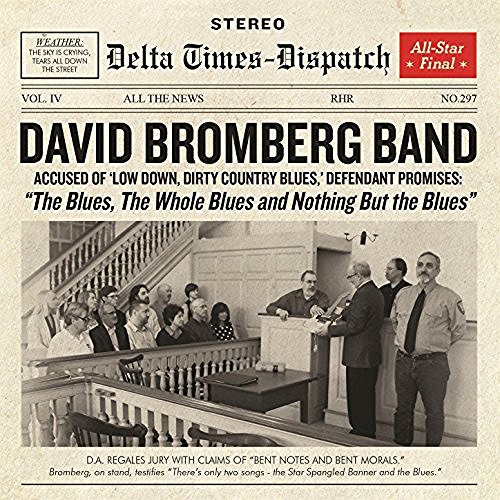 David Bromberg likes to quote the great fiddler Johnny Gimble, who once famously said, "There's only two kinds of music – 'The Star-Spangled Banner' and the blues." Suitably, Bromberg has devoted much of his life to playing the blues in its myriad forms.
The multi-instrumental maestro boasts a lengthy resumé, including playing at the side of Rev. Gary Davis as well as a sideman to Bob Dylan, George Harrison, Mike Auldridge, Jerry Jeff Walker, the Eagles, Commander Cody and His Lost Planet Airmen, and so many, many more. He produced John Hartford's genre-busting "newgrass" Aereo-Plain in 1971, then released a string of now-classic Americana albums through the decade. Bromberg has been largely silent since 1980, only sporadically releasing discs in recent years. All of which makes the arrival of this new band outing the more welcome.
Bromberg's latest is a tour de force – as many of his early albums have been. While his vocals may not be all you'd wish for, his guitar work is stellar, including acoustic, electric, and slide. Plus, he's backed by his crack studio and road band, featuring bassist Butch Amiot, drummer Josh Kanusky, guitarist Mark Cosgrove, and Peter Ecklund on cornet.
The album is produced by Bromberg's longtime friend, three-time Grammy winner Larry Cambell (Dylan, Paul Simon, Levon Helm). And it sounds like a good time was had by all.
Bromberg plays his own arrangements of tunes by Robert Johnson, Bobby and Ray Charles, Sonny Boy Williamson, George Little Hat Jones, and others. The opening "Walkin' Blues" sizzles with raspy electric slide as if it came straight out of the Mississippi Delta.
It's followed by the odd 1955 B-side gem from Prince Patridge with the Monroe Tucker Orchestra, "How Come My Dog Don't Bark When You Come 'Round?" Bromberg has always injected a sense of humor into his songs, whether it's hokum tunes or wisecracks in the instrumental outro; he continues that tradition on this song.
He goes full-on gutbucket blues with his original "You Don't Have to Go," then swings into the old country tune "900 Miles," playing it as if he was channeling Howlin' Wolf.
Bromberg also revisits "Delia," which originally appeared on his 1972 solo debut. His new rendition is a stunning duet with Campbell, trading licks throughout.
This is an album guitarists will adore. And your non-guitarist friends will never tire of hearing you play it in heavy rotation, either. As Jerry Jeff Walker once said, Bromberg is "the reason man created stringed instruments."
This article originally appeared in VG's January 2017 issue. All copyrights are by the author and Vintage Guitar magazine. Unauthorized replication or use is strictly prohibited.