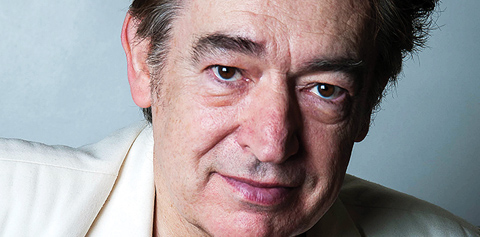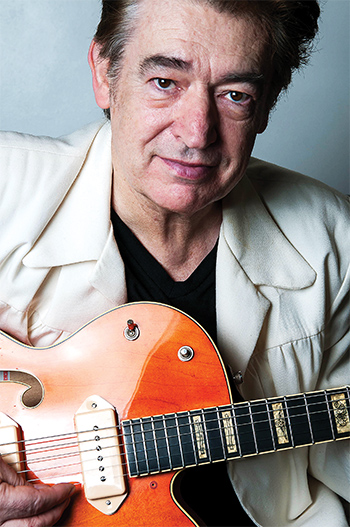 The career of guitarist Chris Spedding has spanned more than four decades and included a commendable solo career, a stint in bassist Andy Fraser's first post-Free venture (Sharks), and later, an association with Roxy Music.
Spedding has always been primarily a studio musician, but has recorded several albums of his own music. He recently released Joyland, with help from numerous guest artists and a plethora of unique guitar tones.
"For many years in the 1980s and '90s, I used a 1959 (Gibson) Les Paul Junior with a P-90 pickup," he said. "I don't have it anymore, but now I use my Gretsch 6120 – with Gibson pickups – and my James Trussart Steel Deville. I've been a big fan of the 6120 since the Duane Eddy days, and I got mine new in 2006. My guitar tech thinks the new Gretsch components – wiring, condensers, etc. – are better quality than they used in the 1950s."
The concept of using guest artists was nothing new for Spedding, and Joyland kicks off with the title track, which has a spoken-word recitation by actor Ian McShane.
"Once we had the idea of the 'Joyland' track, it seemed like a perfect way to introduce the album with its dark, dystopic feel," Spedding said of McShane's monologue.
The title track also underlines the twanging guitar vibe that carries through the album. It helped that in addition to being a fan of Duane Eddy, Spedding was influenced by the Ventures and the Shadows.
One of the more-intriguing tracks is "Heisenberg," which features guitarist Johnny Marr. The primary riff is tuned down and soaked in reverb and tremolo.
"The first theme statement is me on a James Trussart baritone tuned down to A," Spedding detailed. "Then, I play the nylon-string solo on a Yamaha classical. Then Johnny comes in with his electric guitar."
And yes, the title comes from the television series "Breaking Bad" rather than the German physicist referenced by the alias of its protagonist, Walter White.
"It's inspired by 'Breaking Bad' because it has this big-country, Arizona/New Mexico feeling, from when they were out in the desert cooking (methamphetamine). It's a neo-spaghetti-Western vibe. Quentin Tarentino, take note!"
In addition to the classical guitar on "Heisenberg," Spedding used a vintage Gibson J-200 in other spots on Joyland.
Other guest artists on the album include vocalists Arthur Brown, Brian Ferry (of Roxy Music), and Steve "Snips" Parsons (who was Spedding's bandmate in Sharks), among others. The Sex Pistols' Glen Matlock sits in on the instrumental "Café Racer," and Roxy Music reed player Andy Mackay is heard on "The Pied Piper."
Spedding was particularly delighted with Fraser's performance on bass for "Shock Treatment."
"I'm so happy Andy agreed to do this," he enthused. "I'm a huge fan of his bass playing and musicianship. 'Now You See It' with Arthur Brown turned out really good, too. He really brought it to life!" (Ed. Note: Fraser passed away March 17, see this month's "In Memoriam.")
Spedding is so pleased with Joyland that his immediate response, when asked about future plans was, "I'd like to do another guest-star album."
---
This article originally appeared in VG August 2014 issue. All copyrights are by the author and Vintage Guitar magazine. Unauthorized replication or use is strictly prohibited.
---