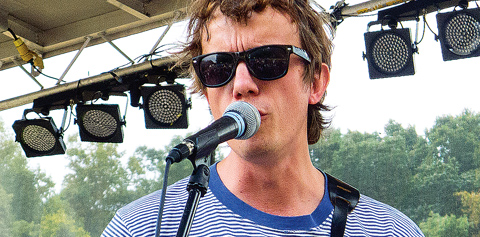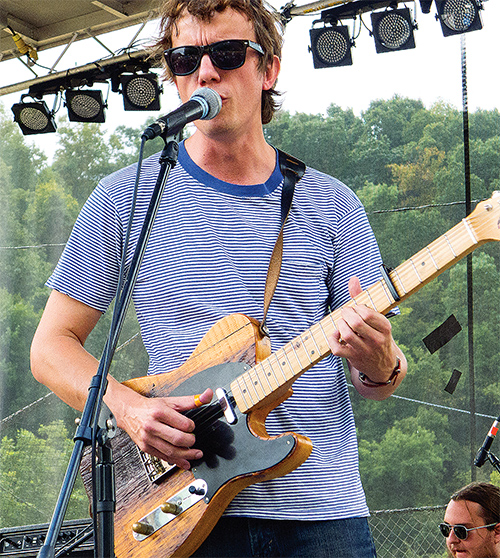 Steve Gunn's Way Out Weather is a textured effort that takes cues from a diverse palette including John Fahey, Chicago blues, '60s/'70s Americana, Philip Glass, world music, and improvisation. The Pennsylvania-born guitarist and songwriter offers a refreshing take on modern folk-rock.
What were your main guitars on the new album?
On "Milly's Garden" and "Tommy's Congo," I used a Kelly Custom Bowery Pine Kellycaster. It's made by Rick Kelly, in New York City, out of reclaimed wood from the Hudson River. There's no truss rod, and it is wide and solid – comfortable and easy to play. Rick made guitars for many of my heroes, including Lou Reed, Richard Thompson, and Bob Dylan.
I also used my 1970 Guild D-35, on "Wildwood," "Way Out Weather" and "Shadow Bros." I've been playing Guild acoustics since I started and have had this one for a few years. I've traveled a lot with Guilds, and they really hold up. They're easy to play, have a nice tone, and aren't overly expensive.
How do you record acoustic guitar, and which pickup configuration do you use live?
I usually record acoustic with a diaphragm condenser mic and another mic set a distance overhead, for a blend of closeness and room sound. Live, I've been using Fishman and LR Baggs pickups. I run the guitar into a '70s Fender Twin and a DI to the board.
Your electric playing is economical in tone and style. Would you attribute that to your early focus on acoustic?
My electric playing is an outgrowth of playing acoustic, so that could explain why it's simplified and why I don't use many effects. I'm still trying different things and learning what works. I'm more concerned about the general tone of the guitar, and lately, I've been experimenting with a wah pedal. Effects are slowly making their way into my setup.
Did you use any others on the album?
We used a Leslie speaker from the early '60s. Jason Meagher, the engineer and owner of Black Dirt Studios, got it, and I'm glad he did. There's a quality the Leslie has that just can't be replicated by modern effects. So many of our favorite albums from the '60s and '70s have that sound. We also used a huge reverb plate, and the two mixed with different tape delays make up the backing sound of the album.
How did things progress from previous albums?
My previous album, Time Off, was pretty much cut live in the studio and its songs were being performed before we went in. Way Out Weather was more a full-on studio endeavor – the songs were more arranged. Everyone talked about what and how we wanted to record, and there were more musicians involved – harp, banjo, steel guitar, and synths. Everyone came up with parts and ideas on the spot, and we just rolled with it. And as the general sound became louder, I worked on projecting my voice more and singing with more clarity.
---
This article originally appeared in VG's May 2015 issue. All copyrights are by the author and Vintage Guitar magazine. Unauthorized replication or use is strictly prohibited.
---