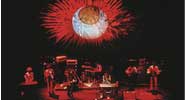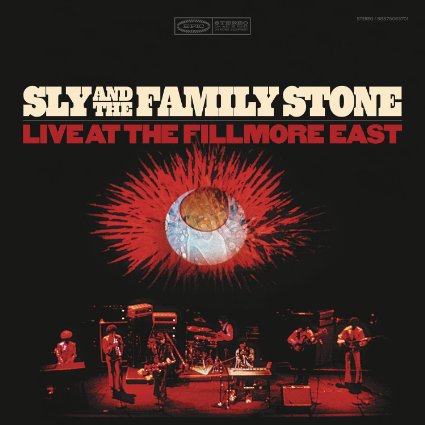 Long before short attention spans and the need to record an experience on your iPhone became more important than the experience itself, there was Sly and the Family Stone. It was a time of unrest and exploration. A time when music genres collided to form the connective tissue that brought people together.
A Sly and the Family Stone concert was a spiritual out of body experience. Sly brought together elements of funk, rock, R&B, blues, show tunes, pop, the black gospel church – and the fuzz bass of Larry Graham. As a visionary musical genius and freakishly tireless performer, Sly was a conduit for soul and racial harmony.
In concert, the songs were long but the audience was riveted every step of the way. Audience participation and gospel call and response turned the band's shows into funky church sermons. If you need proof of this, check out the four-disc set of live and previously unreleased shows performed at the Fillmore East on October 4 and 5, 1968. This is pre Woodstock Sly and the Family Stone, and before the hits "Stand!," "Sing A Simple Song," and "Everyday People." These four early- and late-show performances display a socially conscious funk ensemble in all its groovalicious glory.
Departing from radio arrangements, the band whips the audience into a cold sweat with popular songs of the time. In addition to "M'Lady," "Life," and "Dance To The Music," the band turns lesser-known songs inside out with breakdowns that shift into gospel-fueled R&B a cappella. Fans of the band's deep cuts will dig the second-line vocal and instrumental interplay on songs like "Color Be True," "Chicken," "Love City," and the infectious "Turn Me Loose/I Can't Turn You Loose."
Because the band played two sets a day for two days, you can hear different versions of a few of the same songs in different sets. Sly and company never played a song the same way twice. Funny stage raps combine with the band's charisma in creating one of those "I wish I was there" experiences.
The band features Sly Stone on vocals and organ, Larry Graham on bass and vocals, Freddie Stone on guitar and vocals, drummer Gregg Errico, saxman Jerry Martini, Cynthia Robinson on trumpet and vocals, and Rose Stone on vocals and keys.
This psychedelic funk collection will be preceded by a double-vinyl best-of, with highlights from all four shows compiled by Captain Kirk Douglas of the Roots.
This article originally appeared in VG's September '15 issue. All copyrights are by the author and Vintage Guitar magazine. Unauthorized replication or use is strictly prohibited.