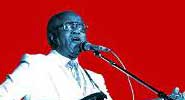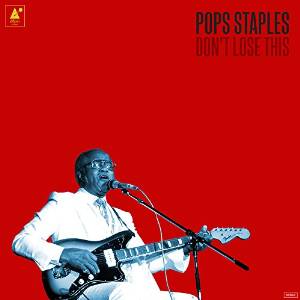 Roebuck "Pops" Staples learned his chops at the elbows of Son House and Robert Johnson. When he passed away in 2000, American culture lost perhaps the last direct link to rock and roll's prehistory.
These 10 remarkable and previously unfinished songs that Pops recorded with daughters Mavis, Cleotha, and Yvonne in 1998-'99 arrive as a welcome reminder of his importance to American music.
Mavis tapped her recent collaborator, Jeff Tweedy, to produce and fill out the tracks with guitar, bass, and drums (the latter courtesy of son Spencer). The Tweedys recede into the background, providing tasteful, timeless accompaniment to Pops' earnest voice and guitar and the sisters' harmonies.
Opener "Somebody Was Watching," oozes wisdom through Pops' trademark tremulous Fender, while "No News Is Good News," in its frankness, offers a jarring juxtaposition to Pops' kindly voice.
"Better Home" marries country and gospel, and "Will the Circle Be Unbroken" reprises the first song the Staples Singers learned together. (Tweedy's guitar on this track is arguably the record's only obvious addition.)
Don't Lose This takes its title from Pops' admonition to Mavis upon handing her the tapes before his death. Happily, she didn't. Sure to be a treat to longtime fans – and hopefully introduce new listeners to a giant.
This article originally appeared in VG's July '15 issue. All copyrights are by the author and Vintage Guitar magazine. Unauthorized replication or use is strictly prohibited.