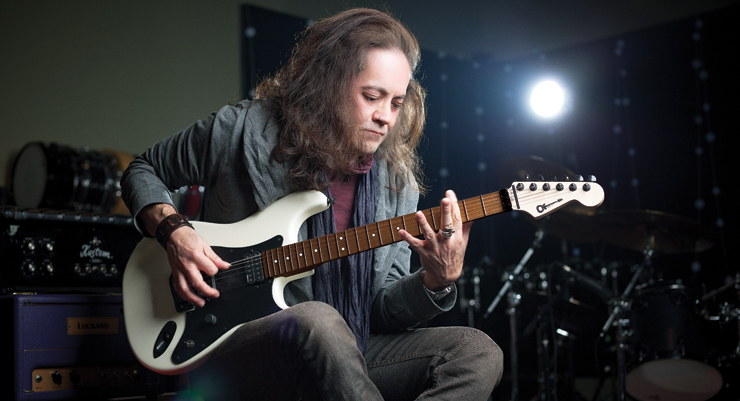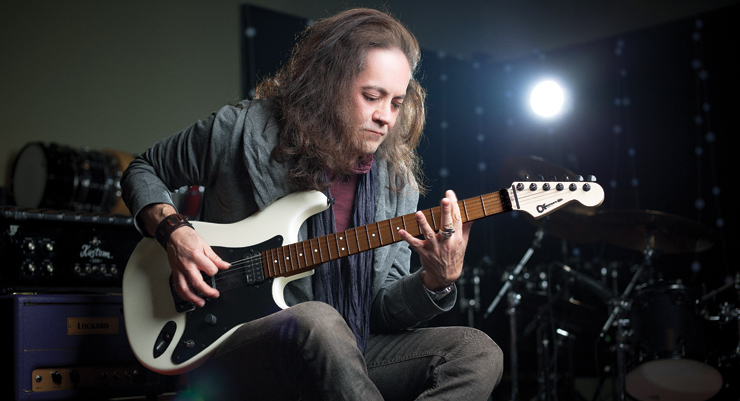 Jake E. Lee found fame replacing Randy Rhoads to co-write two of Ozzy Osborne's most popular albums – Bark At The Moon and Ultimate Sin. It cemented his place in metal history as he brought a refreshing blues-based edginess and dynamic stage presence.
Lee went on to form Badlands, releasing three critically acclaimed blues-rock albums, then faded into obscurity. Fifteen years later, he has returned with the band Red Dragon Cartel, and its self-titled album is full of Lee's signature guitar flourishes, infectious songs, and guests galore.
How did Red Dragon Cartel come about?
I hadn't done anything in a long time, and I was content with that; I don't feel the need to be in the spotlight and I don't like being the center of attention. I had a good run with Ozzy and Badlands, and felt I'd made my mark as far as contributing something to music.
The only reason this album came out was because I moved to Las Vegas and reconnected with Ron Mancuso, who I'd known back in L.A. in the '80s. He had a Beggars & Thieves video they were going to shoot, and wanted to know if I would do a cameo. A week later, it was on YouTube and Ron said I should check out the comments. It was so much about me being in it, still being alive, and not being fat and bald (laughs)! After all these years, it was surprising to me that so many people would even care if I did anything else again. It was heart warming.
Ron got together with Kevin Churko, who has a studio and had worked with Ozzy, and the two of them came up with a game plan. I'd been writing the whole time I was gone – I had a hundred ideas. Ron picked the ones he found most interesting, and we started writing songs.
The first song we finished writing was "Feeder." It dawned on me that Robin Zander (Cheap Trick) would sound awesome on this. Ron knew Tom Petersson (Cheap Trick), and called him to find out if Robin would do it. Robin said he would love to sing on it. I was so excited and thrilled, and probably the most alive I had felt in 20 years. I forgot how exciting it could be to make music. I was in. "Let's keep writing and get other singers! Let's make a f***ing record (laughs)!"
Are you surprised that your fan base was still so strong?
It's surprising. I only do this because it makes me feel good. I don't try to do anything to please fans. It's an awakening, being onstage and looking at the audience, making eye contact with somebody, and them going, "I love you!"
What was your relationship with the guitar while you were on hiatus?
Pretty off-and-on. I'd have periods where I would write a lot of stuff based on guitars, then I'd go six months without picking one up; with Cubase and sampling, you don't really need to play. It was a new way of doing it. Then I'd pick up the guitar again and say, "Hey this is fun!"
The opening guitars on "Big Mouth" is from my computer from 17 years ago. I didn't even remember how I got that sound. "Wasted" with Paul Di'Anno singing is at least 10 years old. I just transferred the guitar tracks to start the song. The other parts were recorded the old fashioned way.
You're playing through an EVH 5150 III head.
It's a really good, consistent amp. Old Marshalls and Laneys can sound God-like one day, and the next day be crap. The 5150 is always there for me. It's versatile, with three channels.
Charvel reproduced your old guitar…
The old one is pretty beat up – not roadworthy. Charvel made a new one and will eventually put it on the market. It's a swamp-ash body with a Gibson scale length, mahogany neck, and ebony fingerboard. It has Gibson frets to the 12th, and Fender frets from there on up. It has the single coils I like (DiMarzio SDS-1), angled to get more bite out of the bass strings. The bridge humbucker (Duncan JB) is positioned a little closer toward the neck than most guitars – I like a fatter sound.
What's next for Red Dragon Cartel?
We're doing the Monsters Of Rock Cruise, which sounds like a disaster (laughs)! I'm very appreciative of the fact that so many people care. It's been good for my soul.
---
This article originally appeared in VG April 2014 issue. All copyrights are by the author and Vintage Guitar magazine. Unauthorized replication or use is strictly prohibited.
---