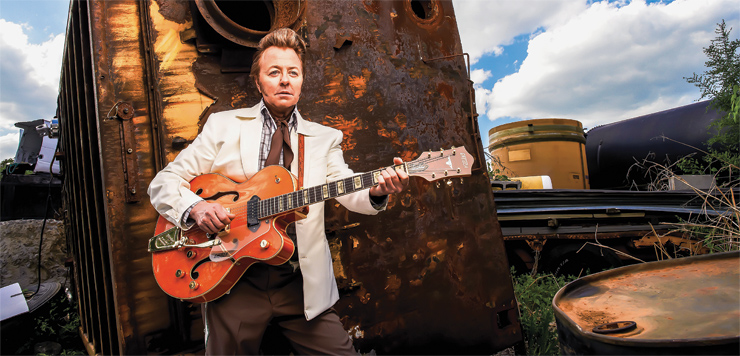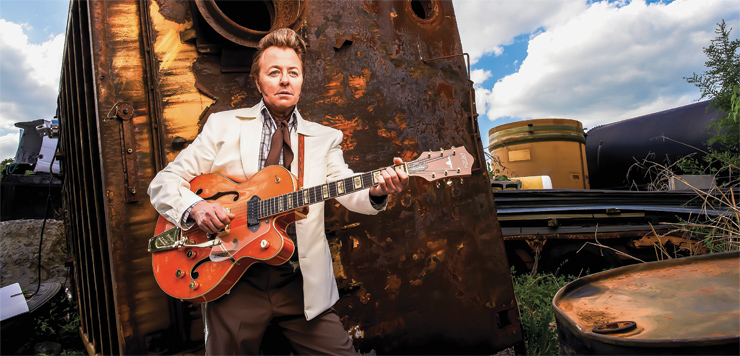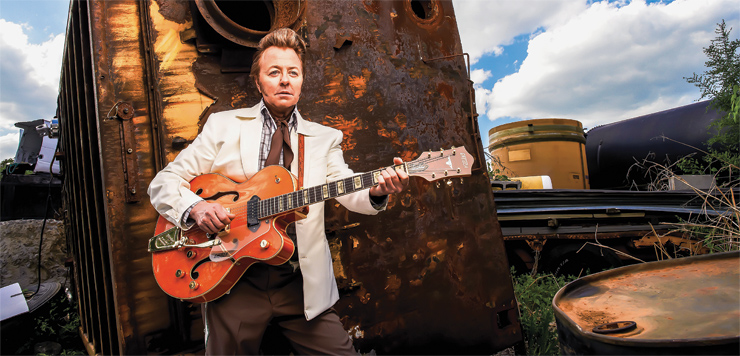 Three decades, umpteen records, and several stellar bands into his career, and Brian Setzer still makes rockabilly sound fresh and exciting. This album has much of the verve of his debut, 1981's Stray Cats, and his so-called "'68 Comeback Special," Ignition. For a musician this far along in his career, that's saying something about his inspiration and joy in playing.
As with the original Stray Cats, Setzer's ensemble here is a stripped-down, hot-rodded group; no horns, no rhythm guitar, no organ, just straight-ahead rockabilly. He's reunited with drummer Noah Levy, killer pianist Kevin McKendree, and bassist Mark Winchester. The group is nobly tight, dynamic, and fun.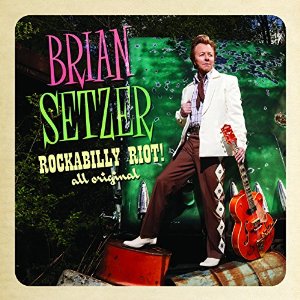 Quartet they may be, but the all-important fifth band member was producer Peter Collins, who earlier worked with Setzer on Vavoom! and The Dirty Boogie. Setzer credits Collins as the brains behind many of the arrangements, as well as the recorded sound, captured in a Nashville studio.
While the album may have the spark of Stray Cats, Setzer's playing is much more complex. He's not merely channeling Eddie Cochran, as he did way back when. Over the years, his fretwork has grown to include numerous other, more far-reaching influences, particularly from vintage jazz. At times here, you might miss the innocence, simplicity, and sheer raw energy of those early days. But his mature creativity and fretwork brilliance will make you a believer.
The album kicks off in high style with the single, "Let's Shake," which basically takes up where "Rock This Town" left off. Setzer's solo is hot, but pianist McKendree offers a Jerry Lee Lewis-style solo that sizzles as well. Great stuff.
"Rockabilly Blues" intermixes Setzer's fingerpicking and flatpicking, creating a song that's anything but clichéd rockabilly.
Setzer and McKendree are back, trading fours in "Vinyl Records." "I Should Have Had A V8" is pure fun while "Cock-a-Doodle Don't" is a classic novelty tune that sounds like Louis Jordan hamming it up for Sun Records.
Setzer cut the whole album with the simplest of gear – just his '59 Gretsch 6120, '63 blonde Bassman piggyback, and a Roland Space Echo. On "What's Her Name" he swapped amps for a '50s Magnatone and its lovely true vibrato.
---
This article originally appeared in VG's October '14 issue. All copyrights are by the author and Vintage Guitar magazine. Unauthorized replication or use is strictly prohibited.
---