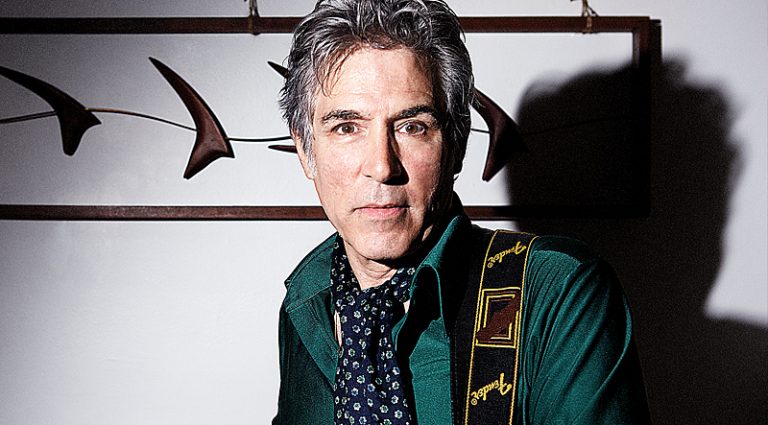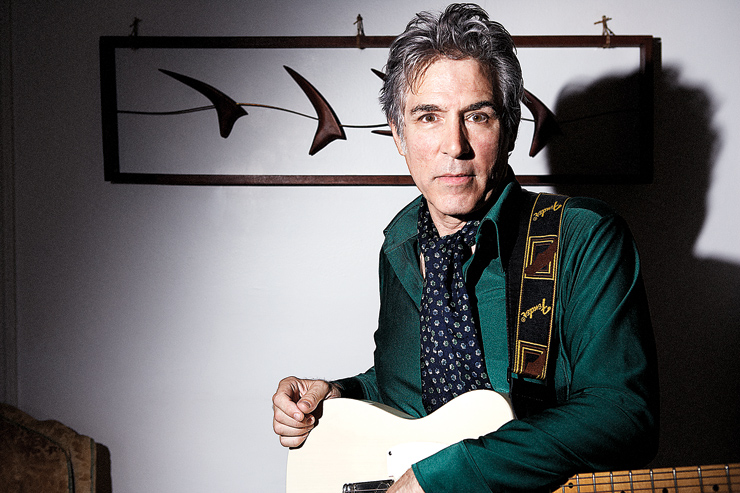 It's been two years since Jim Campilongo put out a solo record, but on the new Dream Dictionary, his patented Telecaster tones take on greater dimension as he conjures a world of stark atmospherics, crushing twang, edgy note selection, and sly humor. He's always on the move, but VG was quick enough to catch up with him.
Is Dream Dictionary still resonating, or have you moved on?
I'm thinking about the next three records I could be making (laughs)! I don't listen to any of my records – I really just want to cleanse my palette and play music. A lot of times, I'll hear the solo and try to not play what I'm hearing. That's contrary to everything I believe (laughs).
You should play what you're hearing – or try to play what you're hearing. A lot of times, I can't listen to it for a while but I'm really proud of it. I think the songs are really good and the performances were good. Josh Dion (drums), Chris Morrissey (bass), and I played maybe three weeks when I decided, "Let's record it. This band is great." I did the same for American Hips and it caught a beautiful moment. Two years later, the material had matured into another entity. I get the feeling that may happen on Dream Dictionary. It was great to capture the band at a really nice, amorous point of chemistry.
Compared to past albums, Dream Dictionary is stark and intimate. You also utilize much more space. What was going on with you?
I was listening to a lot of Miles Davis and went back to Chopin, Julian Bream, and stuff like that. It was a year of loss for me; my father died and a relationship ended. I think the record must illustrate some of that. I didn't wear it on my sleeve, it just happened organically, and maybe that's what you're hearing.
It's very honest.
Thank you. Even the track with Nora Jones isn't cloaked or veiled. I wanted to be super-real even when I'm being whimsical, like on "Pie Party." In a lot of ways, it's a bit of a manic record because "Dream Dictionary" is so stark, and then there's "Nang Nang."
You dip into a lot of influences. How do you classify yourself, stylistically?
When people ask what I do for a living, I say, "I'm a guitar player," but I think of myself more as a composer (and) I always try and write a good song. A lot of times I think my music sounds a bit like The Who meets Miles Davis. Is Pete Townsend a rock guitar player? I don't think of him as that. In the same regard, I don't think of myself as a rock guitarist or a jazz guitarist.
You've carved a niche, weaving your own spin on Link Wray, Jimmy Bryant, and Roy Buchanan.
I appreciate that. What you hear are my choices – I chose to be influenced by Jimmy Bryant and Speedy West and their songwriting. I chose to listen to Muddy Waters, Django Reinhardt, Hank Garland, and Chet Atkins. Now that I'm middle-aged, I'm accepting of what I am.
You've been playing for 40 years. Compare your playing today to 25 years ago.
That's when I started to get serious. I remember immersing myself in "Steve Vai's 10-Hour Workout" (laughs)! Part of it was scales in every key and in thirds. He said something that was very profound: "You don't have to practice all the scales in thirds. If you practice one scale in thirds, the others will all fall into place." He was right.
Then I got this book called Guitar Complete, by Jay Friedman. It has every arpeggio from one end of the neck to the other. I did that, wrote, transcribed stuff, and learned solos by Jimmie Rivers, Bryant, Garland, Johnny Smith, and Barney Kessel. Because I gave lessons, I didn't have to convolute my mission to [learn] music I wanted to master. I did that for 10 years – then started Ten Gallon Cats. That's when I started to find my voice. Writing my own compositions allowed me to find who I was.
How has your taste in gear evolved?
I'm so fortunate. Tone Concepts gave me this really great thing called The Distillery. It really does make your guitar sound like it's on steroids. I use my Fender signature model guitars and the amp I use most is a silverface Princeton Reverb with a Celestion G10. I also have one with a JBL 120F, and a blackface '68 with a Fender C10N. I'm not going to check out 10 vintage amps – I'm not patient enough. I'd rather learn a tune. I just want six strings tuned to A440.
---
This article originally appeared in VG January 2014 issue. All copyrights are by the author and Vintage Guitar magazine. Unauthorized replication or use is strictly prohibited.
---