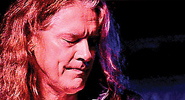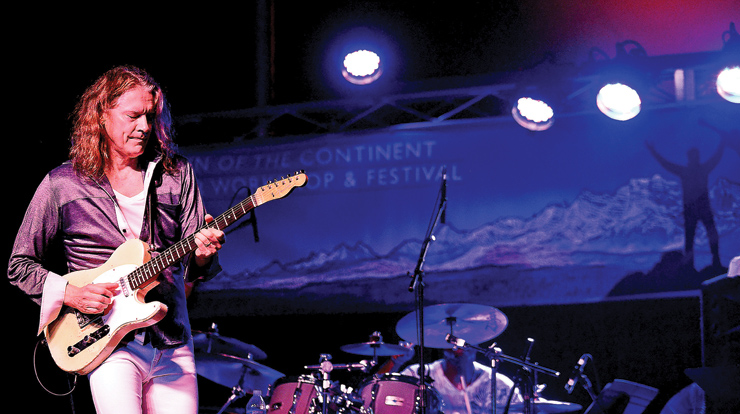 Want a surreal experience? Try looking up from your oatmeal to see Robben Ford and Pat Metheny strolling past your table, Lee Ritenour and Daryl Stuermer grabbing waffles in the chow line, and Scott Tennant sipping orange juice while discussing repertoire with the L.A. Guitar Quartet. The sky is postcard blue and a lawn slopes gently toward a shimmering mountain-ringed lake. No, you haven't died and gone to guitar heaven. It's just another morning at the Crown of the Continent Guitar Workshop & Music Festival, held each August in Bigfork, Montana.
This nonprofit event celebrates the guitar and Montana's majesty at Flathead Lake Lodge, a dude ranch that has hosted Bing Crosby, both Presidents Bush, and Bugsy Siegel. Money raised goes to scholarships for promising players, and local music education and environmental groups.
Students this year chose workshops taught by Andrew Leonard (classical), Doug Smith (acoustic), Jody Fisher and Mark Dziuba (jazz), Tobias Hurwitz (rock), Jeff McErlain (rock and blues), Matt Smith (performance), James Hogan and Dennis McCumber (jamming), Bret Boyer (singer/songwriter) and Susan Mazer (beginner).
Faculty and Artists-In-Residence (AIR) mingled with 68 students, aged 14 to 60-plus, who supercharged their playing at the workshops, afternoon clinics and late-night jams at local watering holes. Artists In Residence also popped into classes to answer questions and demonstrate licks – there's nothing quite like having Ford show you his favorite blues turnaround!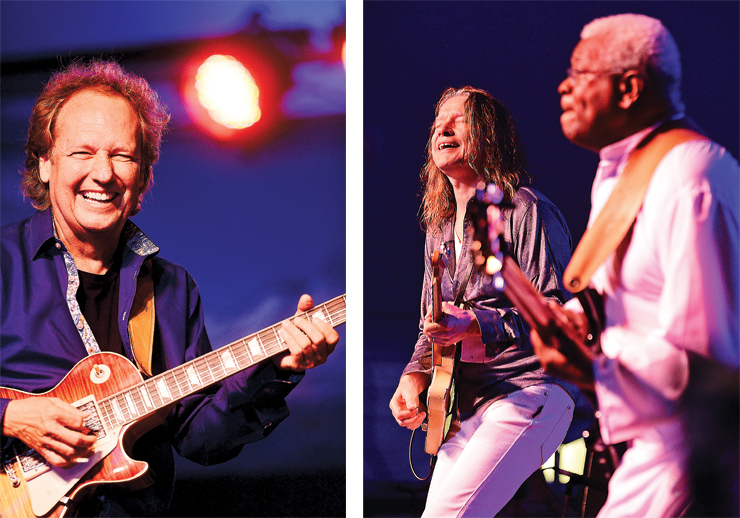 Luthiers Linda Manzer and Aaron Green were on hand, too. Manzer and Metheny playfully discussed their 17-year collaboration around the lodge fireplace and showed off their zanier co-creations along with Manzer's new Signature 6 acoustic. Classical maker Green and his rocker partner, Neal Ward, debuted their stunning Westland Music Group electrics, crafted from sustainable woods.
As the ranch herd galloped to pasture each evening, the concert tent filled to its 1,000-person capacity. Tennant brought his Grammy-winning L.A. Guitar Quartet for opening night, delighting the crowd. Metheny wowed with Trio 99-00 (drummer Bill Stewart, bassist Larry Grenadier).
Session legend Lee Ritenour, who has supported the Crown Guitar Fest since it was a twinkle in founder David Feffer's eye, co-headlined with Genesis/Phil Collins rock wizard Daryl Stuermer, each burning with backing by an incredibly energetic rhythm section of bassist Abraham Laboriel, Earth, Wind & Fire drummer Sonny Emory, and keyboardist John Beasley.
Ford played for over three hours the following night with the same rhythm section, raising the roof with one soaring, spiraling guitar solo after another. Ritenour joined him for two songs, and they delighted in edging each other higher and higher.
"It's great being here," Ford said. "The vibe is so chill and all the people are so nice. You can talk to anybody and anybody can talk to you. I'm kind of a private person so I appreciate when opportunities are genuinely easy to step into like this. You want to be approachable, [and] it's pretty easy – people like you and they're glad you're here. And these other great guitarists are here!"
---
This article originally appeared in VG December 2013 issue. All copyrights are by the author and Vintage Guitar magazine. Unauthorized replication or use is strictly prohibited.
---