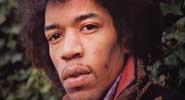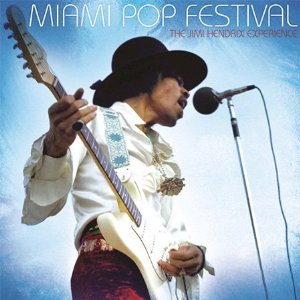 Despite the ongoing effort to strap the name Jimi Hendrix to everything from vodka to golf balls, his story remains a great American saga. Like Robert Johnson and Charlie Christian before him, he burst upon the music scene like a meteor, then flickered out too soon.
With the CD release of the live recording of the Jimi Hendrix Experience at the Miami Pop Festival and the DVD documentary Hear My Train A Comin', Hendrix aficionados as well as newcomers get two informative and entertaining new packages. Each is full of insights on the man and his music.
The Experience's performance on May 18, 1968, at the Miami Pop Festival is strong, but they've played better – then again, you could do a whole lot worse. Fans would be hard-pressed to find a complete Hendrix concert where every note speaks to the angels. This is a bona fide show culled from the evening set, with two additional tracks from the afternoon set.
More transcendent renditions of "Red House," "I Don't Live Today," and "Hey Joe" exist elsewhere, but Miami Pop Festival offers continuity, immediacy, and raw visceral interaction. Mitch Mitchell, Noel Redding, and Hendrix careen, tumble, and strut. The concert features an early appearance of "Hear My Train A Comin'" and the debut of "Tax Free," which is the highlight of the recording. Mitchell performs an awesome drum solo, Hendrix riffs like crazy, and the band pushes and pulls in beautifully chaotic jazz-rock improvisation.
The American Masters documentary Hear My Train A Comin' includes rich concert-performance film from the Miami Pop Festival; New York Pop Festival on July 17, 1970; and – especially exciting – raw, unprofessional footage of his last performance, at the Love & Peace Festival/Isle of Fehmarn, on September 6, 1970. There's also a "Top Of The Pops" TV performance of "Purple Haze" from March 30, 1967.
Directed by Bob Smeaton, the documentary hits all the major story points and provides fluid narrative and fresh insights from Colette Mimram, Linda Keith, and Fayne Pridgeon – Hendrix certainly loved the ladies. We gain positive insights into his personality rather than dark conspiracy theories. With seamless editing of old and new interview clips, the cherry stuff includes candid photos, home movies, and all that great show footage.
This article originally appeared in VG's March '14 issue. All copyrights are by the author and Vintage Guitar magazine. Unauthorized replication or use is strictly prohibited.