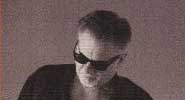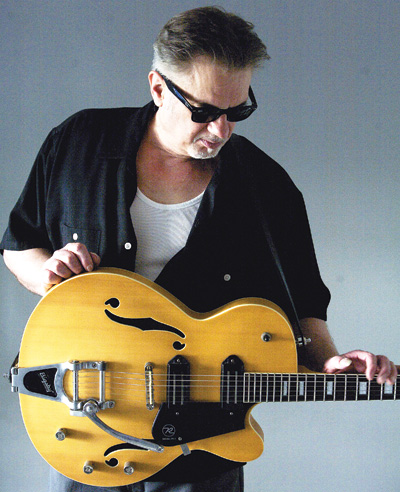 Most listeners became fans of Pete Anderson during his stint as Dwight Yoakam's guitarist and producer. During his tenure, he put on record some of the finest and most original country licks that had been heard in decades. His solo career has moved him in the direction of other styles of roots music — and with his latest release, the blues. But nothing has changed. Anderson is still as original a guitarist as you're likely to find.
On his latest album, he infuses lazy shuffles like "Outta' The Fire" with chordal work and double stops that step outside what you might expect to hear. On "Talkin' 'Bout Lonely," his solo over the chord changes employs perfect bends and a mix of chords and single lines that weave in and out of the song with a cleverness that would handcuff many lesser players.
He gets downright twangy on "For You," a minor-key tune with a dreamy feel. He shows he's familiar with West Coast blues and jazz on "Talkin' My Baby Down," a shuffle that allows some jazzy chord comping before a unique solo that could easily fall into cliché land for many guitarists. His second solo is even more unique, starting with a chromatic lick and then a country feel that recalls his days with Yoakam.
On "I Got Mine," an uptown blues that cal ls to mind T-Bone Walker and B.B. King, Anderson solos eloquently and his rhythm guitar work on that one is one of the highlights of the record, with jazz fills and extended chords supplying most of the backing.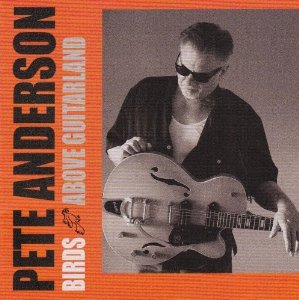 He wraps things up with the instrumental "Red Sunset Blues," a film-like tune with horns and strings and lots of twangy guitar, including a solo over some tasty chord changes on the piano.
Anderson might not have the world's best voice, but he's got the hipster attitude down that most of these songs need. Beyond being affable, the singing fits the lyrics perfectly. A good example is "Big Money," on a topic he's written about before — the working man's blues.
Anderson has fashioned pretty much a perfect guitar record with Birds Above Guitarland. He's put together a batch of songs that seem familiar, but his arrangements, vocals, and especially his guitar playing make sure they are never, ever clichéd.
---
This article originally appeared in VG's January. '14 issue. All copyrights are by the author and Vintage Guitar magazine. Unauthorized replication or use is strictly prohibited.
---