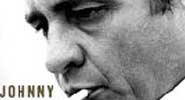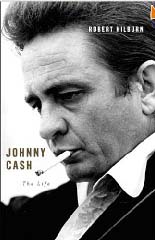 From Cash's hard-scrabble childhood through his Air Force stint, Sun years, hazy '60s, largely forgettable '70s, '80s relapse, and second redemption in the '90s, former LA Times critic Hilburn scours the details of his subject's past. Myriad interviews include family members, military pals, early music associates (Sam Phillips, Jack Clement, the Collins Kids, and more), longtime bassist Marshall Grant, producers and label muckety-mucks, later colleagues (Marty Stuart, Tom Petty, Rick Rubin, etc.), and Cash himself, whom Hilburn began covering in the 1960s.
But this is no hagiography. Hilburn's narrative is a warts-and-all affair, often presenting an embattled, philandering addict seemingly at odds with everyone around him rather than the towering spit-shined figure of Americana often presented today. One expects, however, that Cash, were he alive, would want it no other way. The Cash mythos, after all, is one of contradiction and atonement – and the contradictory Cash had plenty for which to atone.
But it's also the story of a visionary (consider the string of 1960s concept albums and prison concerts that cemented his legacy), which Hilburn amply covers.
No doubt this long-awaited tome will go down as the definitive bio of the Man in Black – an epic befitting its subject.
This article originally appeared in VG's January. '13 issue. All copyrights are by the author and Vintage Guitar magazine. Unauthorized replication or use is strictly prohibited.