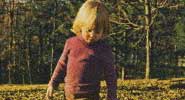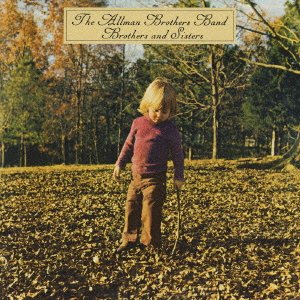 In the 40 years since Brothers and Sisters was released in 1973, we've lived roughly half our lives. And if you are a fan of classic rock, this album likely provided a soundtrack – and you probably wore out several copies of the original vinyl along the way.
It's also an album with a story, the kind of tale most fans know by heart. And we all are probably telling that story to our own children – even grandchildren – now as we play "Ramblin' Man," "Southbound," and "Jessica" for them.
To wit: Brothers and Sisters was to be the Allman Brothers Band's fifth album, but it was a record that almost didn't get made by a band that almost didn't survive. Since forming in 1969 in Jacksonville, Florida, the group had slaved its first couple years building ts collective chemistry and crafting a new fusion of blues, country, rock, and even jazz. They finally broke out with the live double-set At Fillmore East in 1971. Then tragedy struck.
Founder, leader, and visionary Duane Allman died in a motorcycle crash on October 29, 1971. Bassist Berry Oakley too died in motorcycle wreck one year and two weeks later – and just three blocks from Allman's crash site.
The band itself now stood at a crossroads. Following Duane's death, they questioned whether they could soldier on. The remnants rallied, and with Dickey Betts as the lone guitarist and brother Gregg Allman's organ playing a more prominent role, they cut Brothers and Sisters.
The album bested the sales of any of their previous releases, spent five weeks at #1, and became the first Allman Brothers Band Platinum-seller.
Which brings us, 40 years on, to this anniversary Super Deluxe Edition. The collection includes four discs: the original album remastered; a second CD of previously unreleased rehearsals, jams, and outtakes; and two discs encompassing the entire legendary live show from San Francisco's Winterland on September 26, 1973.
The unheard studio tracks are where things get interesting. Betts' plays slide guitar on a lazier version of "Wasted Words," then blazes through an instrumental of "One Way Out." "I'm Gonna Move To The Outskirts Of Town" blends Betts' countrified fretwork with Gregg's jazzinflected organ. Good stuff.
But it all gets great at the Winterland show, which features the band playing with renewed fire. Betts' slide on Blind Willie McTell's "Statesboro Blues" sizzles. The album's "Come And Go Blues" and "Jessica" – as well as Betts' "Blue Sky" – are glorious. And the finale of "Whipping Post" displays the band's creative rebirth loud and proud for all to hear.
This is an anniversary collection done right. Period. It pays homage to the original with a remastered version plus supports that classic with worthwhile, insightful outtakes and wraps it all up with a stunning live show.
And hopefully, in another 40 years your children or grandchildren – or even greatgrandchildren – will be playing this album and telling the story still.
This article originally appeared in VG's November. '13 issue. All copyrights are by the author and Vintage Guitar magazine. Unauthorized replication or use is strictly prohibited.