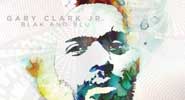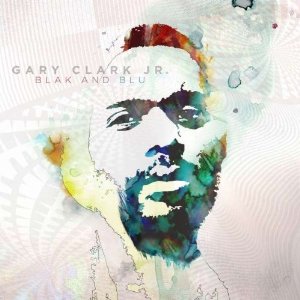 After the hype, accolades, and Eric Clapton endorsements of the past few years, Gary Clark, Jr.'s first full-length record has finally arrived. With tracks culled from previous EPs, producer Mike Elizondo (Mastodon, Fiona Apple, Eminem) and Clark have crafted a record that illustrates how great musical influences, an honest point of view, and timing can make good commercial art.
With one foot in the present and one in the past, Clark skillfully mines dirty Austin blues, '60s psychedelia, R&B, rock, pop, and hip-hop. It's everything a smart, forward-thinking, 28-year-old musician with good taste in music would be soaking up. The difference being that Clark takes the "less is more" approach to guitar while molding these genres to feed his artistic vision.
While his blues guitar contemporaries could give a dissertation comparing the stylistic nuances of the most obscure blues artists, Clark simply keeps it real, as on the Chuck Berry-esque "Travis Country." He has a raw but immaculate guitar style that truly communicates. What he lacks in vocabulary, he makes up for with authenticity, feel, and that ever so illusive aura.
There's an undeniable Hendrix influence on the record, and it works. Clark has his way with "Third Stone From The Sun," and while the motif has been done to death, Clark magically morphs the groove into "If You Love Me Like You Say," made popular by Albert Collins. The result is blistering.
The Hendrix vibe continues on "Numb" with some deft use of an Octafuzz where he channels Jimi's "Hear My Train A' Comin'." In a modern context, it beats the Black Keys and the White Stripes at the faux-blues game; Clark's Epiphone Casino pushed to the brink, in conjunction with bona fide blues phrasing that simply kills.
But there's more to Clark than fuzz tones and Hendrix as he seamlessly segues into some fine Eddie Kendricks falsetto on the old school R&B cut "Please Come Home." The contemporary neo-soul of the title track and "Things Are Changin'" explores his smoother side. Clark understands the value of a hook on the R&B pop of "Ain't Messin' Around," and rocks out effectively on "Glitter Ain't Gold." "The Life" is a nice departure, grooving hypnotically and transporting us with testimonial hip-hop.
Blak and Blu is a fresh and uncontrived record that draws from the best in African American music, past and present. The connective tissue throughout his music is soul. It's the common denominator and spiritual glue that reinforces his music without superficiality. Clark's artistic palette is made up of urban blues, old school R&B, black rock, and hip-hop, and it makes for good art. On the song "Bright Lights," Clark says, "You're gonna know my name by the end of the night." He isn't lying.
This article originally appeared in VG's Jan. '13 issue. All copyrights are by the author and Vintage Guitar magazine. Unauthorized replication or use is strictly prohibited.