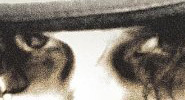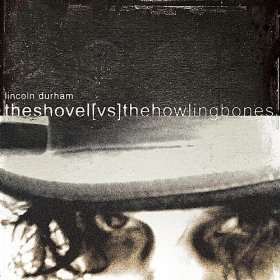 Minimalist begins to describe Durham's music and approach, but it doesn't capture everything that is involved. All 11 of the songs here feature pretty much some form of guitar and percussion and not much else. Yes, there is a piano on the folk-country ballad "Clementine" and the occasional mandolin and fiddle, but it's a six-string show here.
That starts with the opening cut, "Drifting Wood" where Durham and Derek O'Brien trade simple acoustic licks that combine to sound like a droning single guitar at times. With that interaction, throaty vocal, and dark lyric, the song sets the intense tone for what's to come.
There's a certain sameness to the songs, but that never detracts from the overall quality of the record. The big beat and intertwining guitars of the aforementioned opener are the basis of other songs, including "Living This Hard," which features distorted electric guitar and an ending that is pure feedback – the exact ending the modern-day work song needs.
Durham's hypnotic, repeating acoustic bass figure is the focal point for "Mud Puddles," which proves you don't need an electric guitar to make the blues sound big and tough. Durham's funky electric, harp, and lyric that name-checks several blues legends make "Reckoning Lament" one of the album's most interesting cuts. To switch things up, Durham adds fiddle to "Mud Puddles," and his Wooden Cone Resonator guitar is a key part of the folky blues of "People On The Land."
Some high-powered help is around in the form of producer Ray Wylie Hubbard and all-around musical superman Derek O'Brien playing guitar on several cuts. It's evident, though, from one listen that all on his lonesome Durham is a revivalist of sorts who has one foot firmly in the future – an interesting combination.
This article originally appeared in VG's June '12 issue. All copyrights are by the author and Vintage Guitar magazine. Unauthorized replication or use is strictly prohibited.