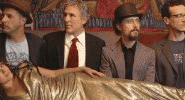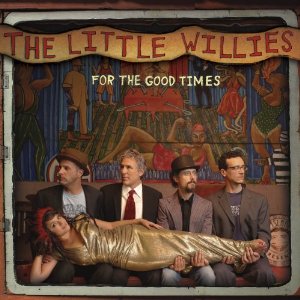 Essentially a super-group of players that just want to have some fun with the music they grew up with, Norah Jones, Jim Campilongo, Lee Alexander, Richard Julian, and Dan Rieser serve up lots of old songs that are plenty worn, but their considerable talents make this sophomore release more than just a fun listen.
From a guitar standpoint, it's hard to get any better than Campilongo. While the arrangements don't stray far from versions you already know, he and the band manage to put enough quirks into the tunes to give them a "Willies spin." Ralph Stanley's "I Worship You" starts as a honky-tonk lament until some double-time segments with Campilongo's chicken-pickin' and a bluesy solo turn it into a somewhat offkilter dance song. The guitarslinger's harmonics, bends, and picked single notes are the basis for a chugging version of "Diesel Smoke, Dangerous Curves" that Jones nails vocally. Before the song is over he's put in a nasty country solo and imitated an 18-wheeler's horn. "Lovesick Blues," the Hank Williams chestnut, is done as a lazy country ballad with a blues feel that affords the guitarist his only chance at playing acoustic, and he gives the soloing a jazz twist. The oddest song choice comes in "Foul Owl On The Prowl," which was originally in the film In the Heat of the Night. It ends up menacing in a cartoon sort of way.
Not a whole lot of new ground is covered, but every cut is enjoyable because of the skills of those involved. And Campilongo is an interesting guitar player no matter what he's doing, giving each song extra touches that a lesser player wouldn't.
This article originally appeared in VG's March '12 issue. All copyrights are by the author and Vintage Guitar magazine. Unauthorized replication or use is strictly prohibited.