Congratulations to Christopher Burke of Massachusetts and Brian Lovely of Ohio, the winners of the two John Page Classic Ashburn guitars in this year's Vintage Guitar Team Josie Relay For Life.
A special thank you to all who purchased a chance to win and to all our sponsors who made the Team Josie guitar raffle an overwhelming success! Together, we raised more than $13,000 to benefit the American Cancer Society's Relay for Life this year. This brings the grand total raised to fight cancer by Vintage Guitar and Team Josie over the past eight years to nearly $85,000! We couldn't do it without you or your support.
For information on all previous Team Josie raffle winners, click here.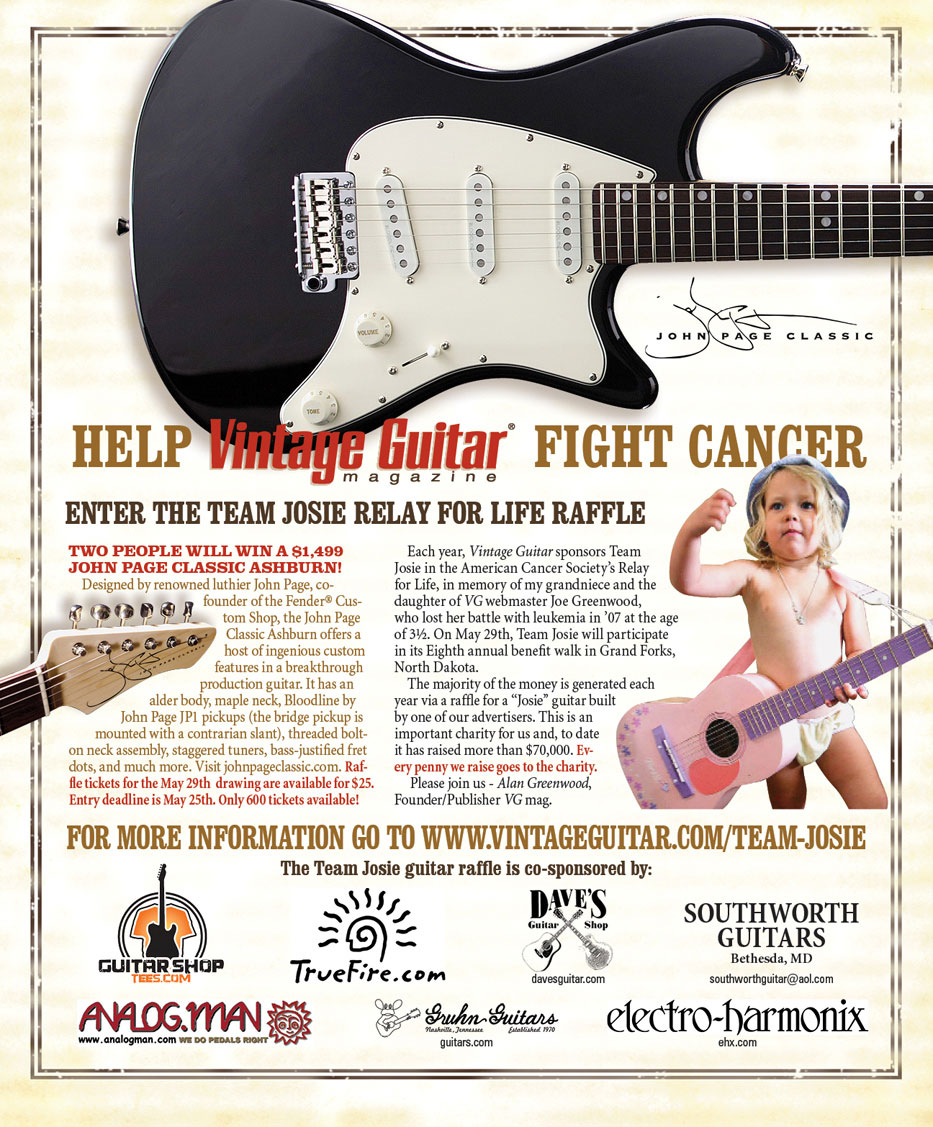 Please consider purchasing a ticket – it is for a very good cause and you may acquire a very fine instrument. All proceeds will go to the American Cancer Society.
TICKET SALES ARE NOW CLOSED! THANK YOU ALL!
ALL 600 TICKETS ARE SOLD! THANK YOU ALL!


CLICK HERE to purchase a $25.00 ticket.
EVERY dollar goes to the American Cancer Society!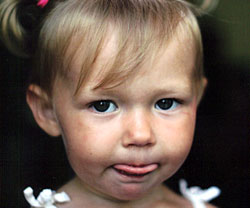 Learn more about Josie Alise Greenwood at JosiesHope.org
Each year, Vintage Guitar sponsors Team Josie in the American Cancer Society's Relay for Life. Josie, my grandniece and the daughter of VG webmaster Joe Greenwood, lost her battle with leukemia in '07 at the age of 3½. Team Josie will participate in its eighth annual benefit walk this May 29th, in Grand Forks, North Dakota.
The majority of the money is generated each year via a raffle for a "Josie" guitar built by one of our advertisers. This year, John Page, co-founder of the Fender® Custom Shop, is generously stepping up with the John Page Classic Ashburn!
This is an important charity for us and, to date it has raised more than $70,000. Every penny we raise goes to the charity.
Please join us.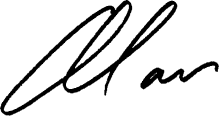 Alan Greenwood
Founder/Publisher
Vintage Guitar