Submit your vote at the bottom!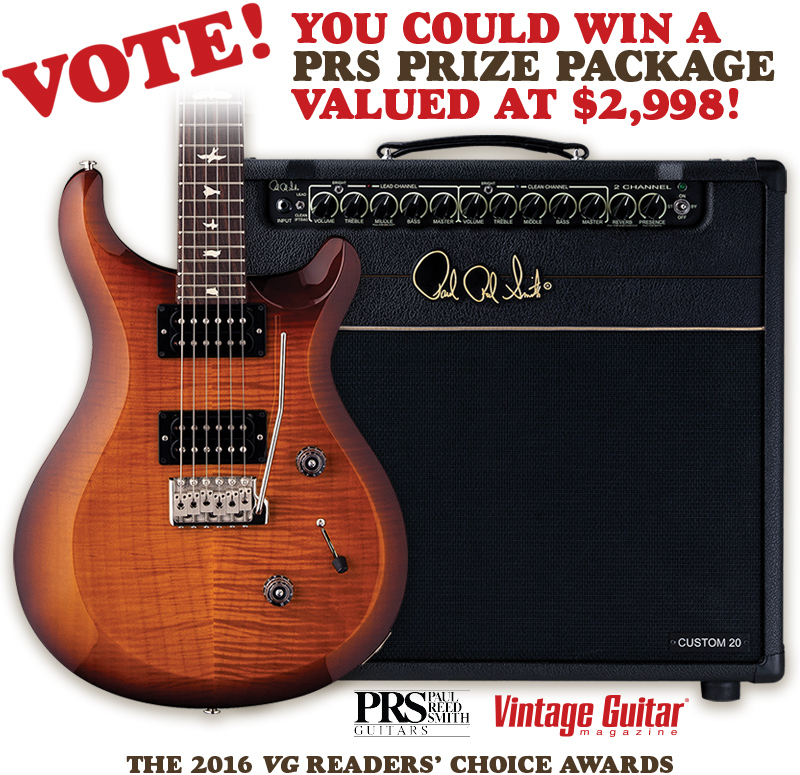 Each year, Vintage Guitar magazine honors those who inspired and awed us as guitar players, fans, and listeners by inducting great players, innovators, and instruments to the VG Hall of Fame. We also choose Album of the Year, Featured Artist of the Year, and Player of the Year in four categories.
Nominations are solicited from editorial contributors and visitors to VintageGuitar.com, then a list of finalists is compiled with input from VG staff. So, please take a minute to vote for an instrument, person, and music in all eight categories! By submitting a ballot, you will automatically be entered in our Readers' Choice giveaway, with a chance to win a PRS prize package worth $2,998!
Deadline for entries is November 12, 2016. The contest is open to everyone, but void where prohibited. New inductees and contest winners will be announced in the April '17 issue. Submit your vote at the bottom of this page!
---
VG Hall of Fame – Player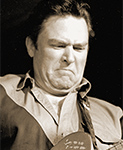 Danny Gatton
– His uncategorizable playing style meshed country, rockabilly, and jazz. Dubbed "The Humbler," he honed his chops in clubs in his hometown Washington, D.C. area (including in his own Redneck Jazz Explosion band, where he traded licks with steel-guitar legend Buddy Emmons) before being noticed by bigger names in the business including Les Paul and Eric Clapton. In 1990, he was nominated for a Grammy for Best Rock Instrumental Performance for the song "Elmira Street Boogie."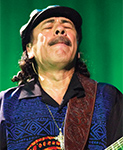 Carlos Santana
– He was playing guitar in Tijuana clubs before reaching puberty, became a favorite attraction at the Fillmore, and played Woodstock before his band's first album was released. The nearly 50 years since have seen him employ an eclectic palette of influences to generate commercial success and pursue introspective solo projects as well as collaborations with icons of many musical forms.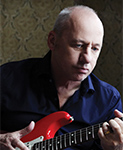 Mark Knopfler
– Emerging in a late-'70s scene dominated by music very unlike what he was making, the utterly fluid fingerpicked guitar lines first relayed to the masses via "Sultans of Swing" set Dire Straits far from the field. His amazing technique earned him not only adoration, but work with a mass of musical heavyweights ranging from Steely Dan to Van Morrison to Bob Dylan.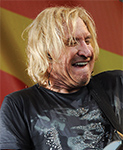 Joe Walsh
– Perhaps the only high-profile player to go out of his way to
avoid
the "guitar hero" label, he has written and/or recorded huge hits as a member of the James Gang, the Eagles, as a solo artist, and for other stars. Licks? How 'bout "Rocky Mountain Way" or "Life in the Fast Lane?" He's a veritable rock renaissance man; one-time "candidate" for U.S. President, at various times he has also been a radio DJ and an actor.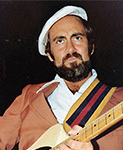 Roy Buchanan
– He emerged as a kid from the Ozarks with prodigous ability and flare for copping Roy Nichols' style – until he discovered the blues. As a teen, he began to develop a unique, unbounded style that touched on virtually every pop-music genre. With his renowned '53 Tele, Buchanan employed an arsenal of technique with an emotive force that sang, soared, screamed, whispered and wailed.
---
VG Hall of Fame – Innovator
George Beauchamp – A vaudeville guitarist, in the early 1920s he approached violin/cabinet makers John and Rudy Dopyera with the concept of using aluminum resonators in a guitar body, creating National/Dobro. Later, his work with Adolf Rickenbacker brought about the Ro-Pat-In Frying Pan lapsteel – the first truly successful electric guitar.
Roger Mayer – An electrical engineer who worked with the British navy, in the early '60s he began creating equipment for top-tier U.K. bands, including guitar effects like a fuzz pedal used by Clapton and Beck in the Yardbirds. A few years later he met Jimi Hendrix, who (of course) had ideas for a fuzz tone all his own; the Octavia was born. In the years since he has continued work in the field of recording-studio electronics and in 2000 was nominated for a Technical Grammy.
Tom Scholz – An electronics wizard and inventor (with 34 patents), he taught himself to play guitar while earning a Master's degree from M.I.T., then later, while working as an engineer at Polaroid, spent his free time writing and recoding what would become Boston's first album. In an effort to enhance the clean sound of his Marshall amps, he designed and built the Rockman Sustainer, predecessor to a line of renowned Rockman products.
Howard Alexander Dumble – A pioneer in the boutique amplifier market, he began building in the '60s and made a name tailoring amps by changing capacitors, output transformers, plate resistors, lead dress, and other elements. His client list includes names like Stevie Ray Vaughan, Robben Ford, Larry Carlton, and Carlos Santana, and his amps are among the most collectible.
---
VG Hall of Fame – Instrument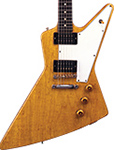 Gibson Explorer
– Part of an attempt to market "modernistic" guitars in the late-'50s "space age," it got little attention from buyers. As a result, production numbers were very low. Eric Clapton played one in the '70s, and since then, collectors have become fond of the color and sound of its body, made of African limba, which the lumber industry called "Korina."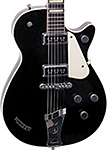 Gretsch 6128 Duo-Jet
– Known for its hollowbodies and partnership with Chet Atkins, Gretsch jumped into the "solidbody" game in 1953, and its chambered-mahogany 6128 Duo-Jet quickly earned its keep in the market, thanks in part to its DeArmond Dynasonic pickups (same used on the hollowbodies) and highly intonatable Melita bridge.
Mosrite Ventures Guitars
– Semie Moseley's flagship, its flipped-over-Strat shape may not have been completely original, but it was well-made, with a thin body, the requisite German carve, low frets, a narrow neck, and hot pickups. Dressing up the headstock with the name of the most popular instrumental-rock band ever was arguably Semie's best business move.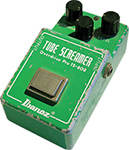 Ibanez Tube Screamer
– A star in the stompbox world, it was introduced in the late '70s as a "tube simulator" when solidstate amps ruled the roost. Its voice largely the result of a simple clipping circuit, tone hounds began to pay more attention after Stevie Ray Vaughan used one to record
Texas Flood
, relying primarily on its Tone knob to tweak the distortion and bass/treble balance at the front end of his rig.
---
Featured Artist of the Year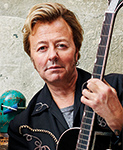 Brian Setzer
– He launched a rockabilly revival while fronting the Stray Cats in the '80s, kickstarted the rebirth of big-band music in the '90s with the Brian Setzer Orchestra, and more recently began a tradition playing holiday music in concert while recording albums to match, always with one of his trusty Gretsch semi-hollows.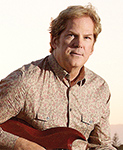 John Jorgenson
– His
Divertuoso
album mixed his current passion (gypsy jazz) with an old one (bluegrass) along with electric guitar. With his primary perfoming focus, the John Jorgenson Quintet, he offers true-to-form gypsy jazz using authentic instruments including a '42 Selmer, a Gitane, an Altamira, his vintage Gibson K-4 mandocello, a Gibson F-5L, flamenco guitar, and a bouzouki.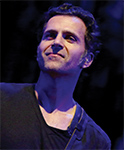 Dweezil Zappa
– Rather than run from the legacy of his famed composer/guitarist father, Frank, today he performs the same music, in tribute. Doing so required re-tooling his style from his roots as an '80s shredder a la Van Halen, and efforts like
Via Zammata
prove he can ably step out from the shadow of his father with his own set of compelling melodies, interesting juxtapositions, and compositional style.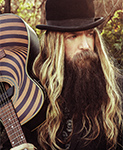 Zakk Wylde
– The guy who kept rock guitar alive through the '90s has been stunning audiences for nearly 30 years with his intensity and musicality. Last year, he released
Book Of Shadows II
, an extension of his acoustic singer/songwriter propensities, and provided highlight moments at concert to benefit Tony MacAlpine, where he laid waste to guitar maniacs with an onslaught that included Black Sabbath and Allman Brothers classics.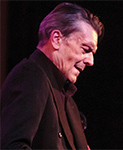 Jay Geils
– A musical chameleon, he guided the J. Geils Band through blues/R&B, and later, pop. Now in semi-retirement, he's knee-deep in jazz with The Jay Geils Blues and Jazz Review, which plays East Coast clubs paying homage to Count Basie, B.B. King, T Bone Walker, and other jazz legends using a legit gathering of guitars that includes a Synchromatic 400, Super 400, Stromberg Master 400, an Epiphone Emperor, and a D'Angelico New Yorker.
---
Album of the Year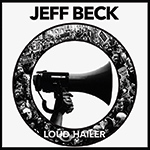 Jeff Beck, Loud Hailer
– The legend's latest "…reveals a man who's angry at the world and wants to fight back – this time, armed with a Strat," said Pete Prown in his review. From the politically charged "The Revolution Will Be Televised" to the brooding Afro-blues of "Live In The Dark," Beck delivered chunky rhythms, Chicago blues, and a guitar ballad with lush chordal and deeply echoed leads.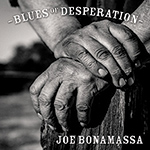 Joe Bonamassa, Blues of Desperation
– Highlighted by original material and enlisting acclaimed session cats and Nashville heavyweights, it offered bombastic blues-rock and gritty ballads that furthered Bonamassa's legacy of hard-rockin' blues.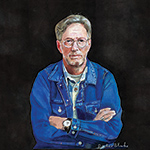 Eric Clapton, I Still Do
– A more-mature collection with stellar guitar work on deep blues cuts, along with a catchy pop song, a Bob Dylan cover, and an impassioned, wistful remembrance of the jazz standard "I'll Be Seeing You" that recollects things past and old friends now gone.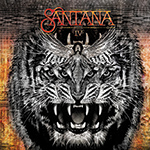 Santana, IV
– Reuniting the lineup from his first band (including Neal Schon on guitar), the album reignited that unit's unique mix of Latin-rock, soul, jazz-rock fusion, and heavy Afro-Cuban beats while leaving no question Santana and Schon can still torch a fretboard.
---
Player of the Year
VG's Player of Year nominations are chosen by staff and followers of VintageGuitar.com and based on each players' efforts (recorded, live, etc.). We offer nominees in four categories.
Rock
Jeff Beck
Derek Trucks
Slash
Angus Young
J.D. Simo
Blues
Buddy Guy
Eric Clapton
Kenny Wayne Shepherd
Joe Bonamassa
Walter Trout
Jazz
George Benson
Bill Frisell
Julian Lage
Robben Ford
John McLaughlin
Country
Vince Gill
Albert Lee
Johnny Hiland
Redd Volkaert
Jerry Douglas
---
Vote for the 2016 VG magazine Readers' Choice Awards – submit the form below!
DUPLICATE ENTRIES WILL BE DISQUALIFIED.
*ELIGIBILITY. VOID WHERE PROHIBITED OR RESTRICTED BY LAW. NO PURCHASE NECESSARY.
Prizes are not transferable or assignable and they are not redeemable for cash. All winners outside the continental United States are responsible for shipping costs. All winners are responsible for the payment of any and all taxes and/or licenses and/or other related local, State, Federal fees that may apply to such winnings. Taxes on prizes are solely the responsibility of the winners. Vintage Guitar magazine reserves the right to replace the advertised prize(s) with a prize of equal or greater value if the advertised prize(s) is/are no longer available.
---
VG Readers' Choice Awards history:

Players
Instruments
Innovators
Albums
Artists