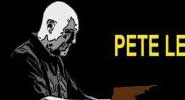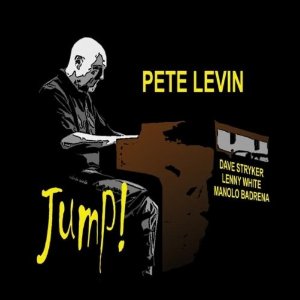 The past few Pete Levin albums have featured his fine organ playing, great songs, and lots of room for whatever guitarist was working with him. Jump! is no different, with Dave Stryker on guitar. Put the two with drummer Lenny White and you've got the mix for a highly entertaining record.
Stryker proves a valuable ally on nine cuts; whether it's a funky blues with rock touches (even a nice Hendrixy series of hammer-ons) like the title track, or a swinger like "Exclamation!," Stryker proves a versatile player brimming with soul. Their take on Charles Mingus' "Nostalgia in Times Square" lets Stryker stretch on single lines, chords, and octaves while building a dazzling solo. His 9th-chord work on "The Big Dog is Always Right" proves he would have easily fit into James Brown's JBs.
While most of the tunes are uptempo swingers or rollicking blues, Freddie Hubbard's "Little Sunf lower" gets a smoky blues treatment that finds Stryker highlighting his harmonic capabilities along with his soloing abilities.
The final cut is a rendition of "Honeysuckle Rose" Levin did in 2008 with the now-deceased Joe Beck. It's a swinging version and showcases the guitarist's skill at comping and the ease with which he could solo, zipping thoughtfully and easily in and out of changes. It's a perfect tribute to a player who was woefully underappreciated.
Levin's compositions, as always, are tight and memorable, and his choice of covers is very cool, including an unexpected take on "Talk to the Animals." Jump! is a treat for jazz and guitar fans alike.
This article originally appeared in VG's May. '11 issue. All copyrights are by the author and Vintage Guitar magazine. Unauthorized replication or use is strictly prohibited.