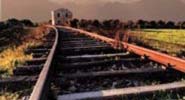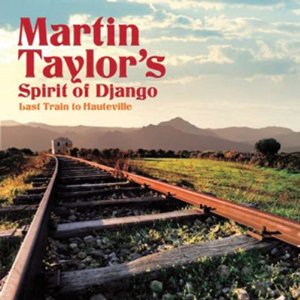 This Brit's career has been nothing if not varied. He has backed vocalists from Teresa Brewer to Alison Burns (as the latter's sole accompaniment on 1 AM); recorded small-group bebop (Freternity), "new acoustic"/Dawg music (with David Grisman), and rockin' rhythm and blues (with Bill Wyman's Rhythm Kings); and dueted with guitar greats from Chet Atkins to Steve Howe to himself (on the double-tracked Double Standards). And of course, he has rewritten what was thought possible for jazz guitar as a solo instrument.
Still, the 53-year-old may forever be best known for playing alongside Django Reinhardt's partner in the Quintet of the Hot Club of France, violinist Stephane Grappelli. But Taylor never aped the Gypsy genius. After recording several solo albums, he formed an acoustic ensemble that got its name when Grappelli heard a track and said, "You've really captured the spirit of Django, but in your own style."
Indeed, the group has no violin (a requirement in most Gypsy swing outfits) and includes percussion (Martin's son James), clarinet, and accordion. Jack Emblow – the only accordionist to play with both the Beatles ("All You Need Is Love") and Grace Jones – shows his dexterity (soloing and doubling some lines with Martin) on Marcel Azzola's waltz, "Double Scotch."
Taylor's astonishing technique is, by now, no surprise. His solo on "Le Mer" – the French version of "Beyond The Sea," sung with effortless swing by the aforementioned Burns – features occasional bends, perfectly placed vibrato, octaves, and a dazzling run that stretches over five bars.
But he really flexes his composing muscles here, writing 10 of the CD's 13 tunes. His "Madame Haricot" has a simple but memorable melody and warm groove (very Ellington-esque) and features Alan Barnes' lilting clarinet. And "Mirette" finds Taylor soloing over a bossa nova with just a hint of Django – or, rather, Django's spirit.
---
This article originally appeared in VG's Aug. '10 issue.  All copyrights are by the author and Vintage Guitar magazine.  Unauthorized replication or use is strictly prohibited.

---