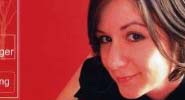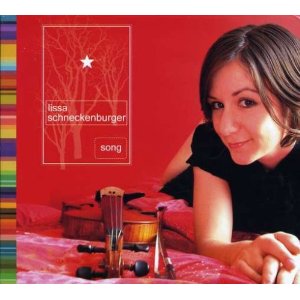 Lissa Schneckenburger plays "progressive" New England/Celtic music that combines equal parts traditional harmonic textures with a modern acoustic sensibility. Her voice has a pristine directness that perfectly suits these traditional tunes.
Song is Schneckenburger's third release, and the first of two that focuses on material from the New England region. Some of the tunes date to the 18th century, and much of the material was gleaned from the work of ethnomusicologists such as Phillips Barry. And even if the tunes are historically correct, they aren't dry or academic – every selection is vibrant and contemporary.
Along with her regular band, Schneckenburger enlisted the aide of accordion players Sharon Shannon and Jeremiah McLane and cellists Rashad Eggleston and Natalie Haas. Eggleston's signature pulsing chop propels the 19th-century song "The Old Beggar Man" into the 21st century. Sharon Shannon's rhythmically precise accordion parts on "Lumberman in Town/Go Ken Go" provide Schneckenburger with a perfect foil for her immaculate vocals.
In the early days of the folk boom, many performers gave lip service to "preserving folk heritage" while making essentially pop music. On Song, Schneckenburger offers renditions with as much passion and life as any contemporary composition.
---
This article originally appeared in VG's Jul. '08 issue.  All copyrights are by the author and Vintage Guitar magazine.  Unauthorized replication or use is strictly prohibited.
---