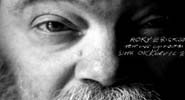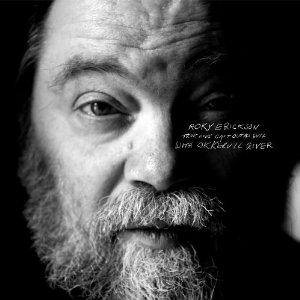 As front man of the 13th Floor Elevators, Erickson was one of the architects of '60s psychedelic rock. The 63-year-old Texan's battles with mental illness are chronicled in the documentary You're Gonna Miss Me, which showed how far the singer/songwriter had deteriorated but ends on a hopeful note, with him getting the therapy and medication he needed.
In 2005, the film's centerpiece began performing in public again. And, in a bit of synchronicity, the Explosives, the Austin trio who'd backed him from 1979 to '81, had just reunited. After initial baby steps, they became a tight quartet by that fall's Austin City Limits Festival, and in two years' time were playing England, Scandinavia, and Lollapalooza.
There was talk of Billy Gibbons producing Roky's comeback album, but by the end of that year members of alt/indy bands were added to the mix, watering down the well-oiled machine.
Okkerville River's Will Sheff, who produced the CD, picked 12 tunes from tapes of old, never-released Erickson songs. He also wrote the liner notes and plays guitar, keyboards, drums, and jug. So much is going on, with 18 other musicians popping in and out, Erickson gets a bit lost. Which, if you've ever heard his spine-tingling voice, you know is no easy task. That Erickson plays guitar on only four songs hints that he's not a real band member, even if this is ostensibly his CD.
"Unknown Inmate" is credited for guitar on two tunes – recorded during Erickson's stint in a hospital for the criminally insane – and the white noise of the radios and TV sets Roky used to simultaneously blare (to block out the voices in his head) are blended with Sheff's dissonant orchestrations. It smacks of exploitation and places Erickson as a character in some sort of performance art, instead of capturing a true rock original in a setting that would let him shine.
---
This article originally appeared in VG's Aug. '10 issue.  All copyrights are by the author and Vintage Guitar magazine.  Unauthorized replication or use is strictly prohibited.

---