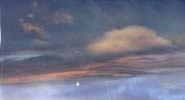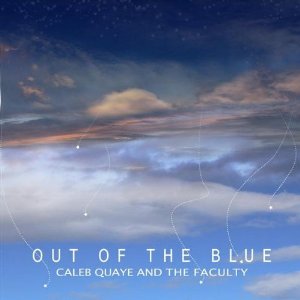 Caleb Quaye was a respected session player known for his work with Elton John and Hall & Oates. Then the rock and roll lifestyle caught up with him and "a conversation with God after a night of partying" led him in a new direction. He embraced Christianity and became a musician/evangelist.
Today, Quaye serves as adjunct faculty at Life Pacific College, and on Out of the Blue, his tasteful playing (in a quartet that includes drums, keyboards, and bass) shines mostly in the form of jazz. Many of these tunes would fit well on a smooth-jazz station, with their funky feel and lovely, hummable melodies. And though he's got chops to spare, Quaye's soloing is not standard jazz; the tone is a bit overdriven. He also uses a light chorus effect that gives a nebulous, floating feel and allows an expressive percussive element. The closest he gets to blues or rock is "Ask and You Shall Receive," which still has a jazzy head that leads to a swinging solo by Quaye and Charles Williams on piano.
Mellow, but full of fire, maybe this is a reflection of Quaye's life. Whatever the case, it's nice to have him back in the studio adding to his legacy.
---
This article originally appeared in VG's Jul. '10 issue.  All copyrights are by the author and Vintage Guitar magazine.  Unauthorized replication or use is strictly prohibited.
---