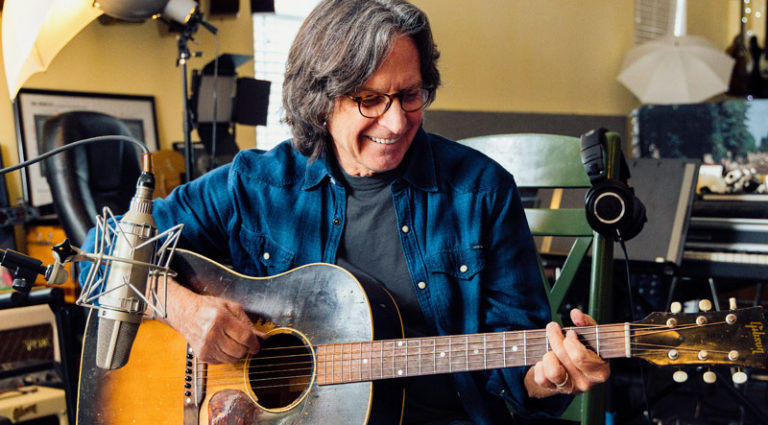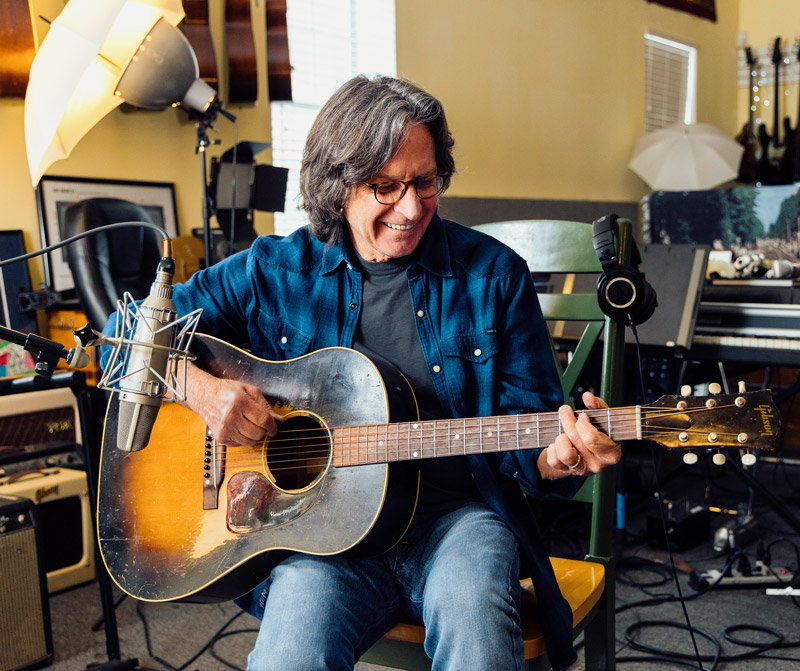 One's taste in music usually starts in the home, where immersion can fuel the subconscious. Jeff Hanna's parents loved Ella Fitzgerald and Louis Armstrong, which helped embed great music deep in the brains of their three sons.
By age 10, the middle child, Jeff, was hearing rock-and-roll on 45s and the radio in his big brother's Ford hot rod – Chuck Berry, Little Richard, Fats Domino, Duane Eddy, and Buddy Holly.
"I loved that music – it changed my life," he says. "Duane, Eddy, Eddie Cochran, and the Everly Brothers became part of my musical DNA."
At 15, Hanna was given "…a funky Harmony Monterey that hurt my fingers," at first reading sheet music for tunes like "Twinkle, Twinkle Little Star." Shortly after, his family moved from Colorado to Long Beach, California, when his dad was hired to work on the Apollo program for North American Aircraft.
"I was a little bummed at the idea of moving away from the mountains, trees, and blue skies," Hanna chuckled. "Our new house was inland, and I remember waking up the first day and seeing a layer of fog and all the concrete. Once I saw the beach, though, my attitude changed (laughs)."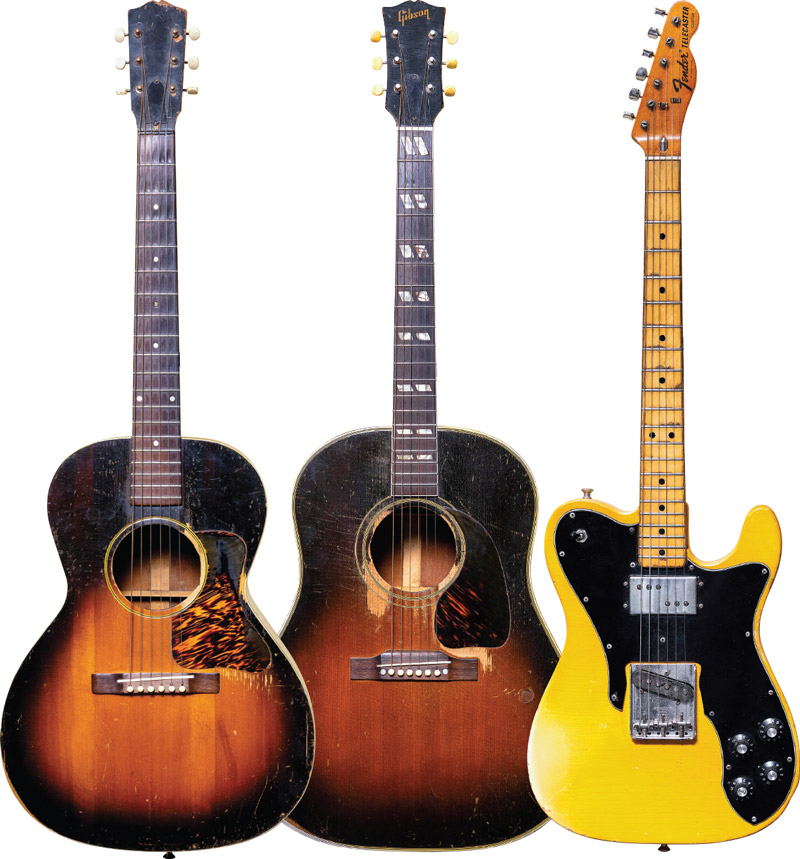 A sophomore at the time, on the first day of school he met Bruce Kunkel and they bonded quickly over music and guitars; both burgeoning players, Kunkel showed Hanna how chord melodies came together in folk songs.
The two formed what would eventually become Nitty Gritty Dirt Band and go on to record 22 albums that produced 15 Top 10 hits including four number ones accompanied by three Grammy awards, including Best Country Instrumental (2004), a Country Music Association Award award for Album of the Year (1989) and a 2003 International Bluegrass Music Association award for Recorded Event of the Year. As a songwriter, Hanna won a 2005 Grammy as co-writer (with Marcus Hummon and Bobby Boyd) for Best Country Song for "Bless the Broken Road," recorded by Rascal Flatts.
In May, NGDB released Dirt Does Dylan, which falls in line with a long-standing tradition of paying homage to its musical heroes (see sidebar). Now 75, Hanna sat to discuss events leading up to it, revealing untold tidbits along the way.
What type of music pushed you to pick up an instrument?
My brother, Mike, got into the folk boom with "Hootenanny" and the Kingston Trio. I hadn't heard those big acoustic-guitar sounds on the rock-and-roll records I was first drawn to – Chuck Berry doing the duck walk with his ES-345 was very different from the Everly Brothers and Peter, Paul and Mary. Then, Mike brought home Joan Baez, Vol. 2, and that was my gateway to bluegrass thanks to the Greenbriar Boys backing her.
You started on guitar like most kids at the time, taking lessons, but quickly moved to other methods.
Yes, Bruce Kunkel showing me G, C, D, and E minor chords was an epiphany. I bailed on lessons and within a year, we'd both bought Goya nylon-strings and became a duo doing folks tunes at church dances.
Was the Goya a good instrument?
It was, and it wasn't a cheap beginner guitar. Within a year, though, we both traded the Goyas for old Martin 00 and 000-18s.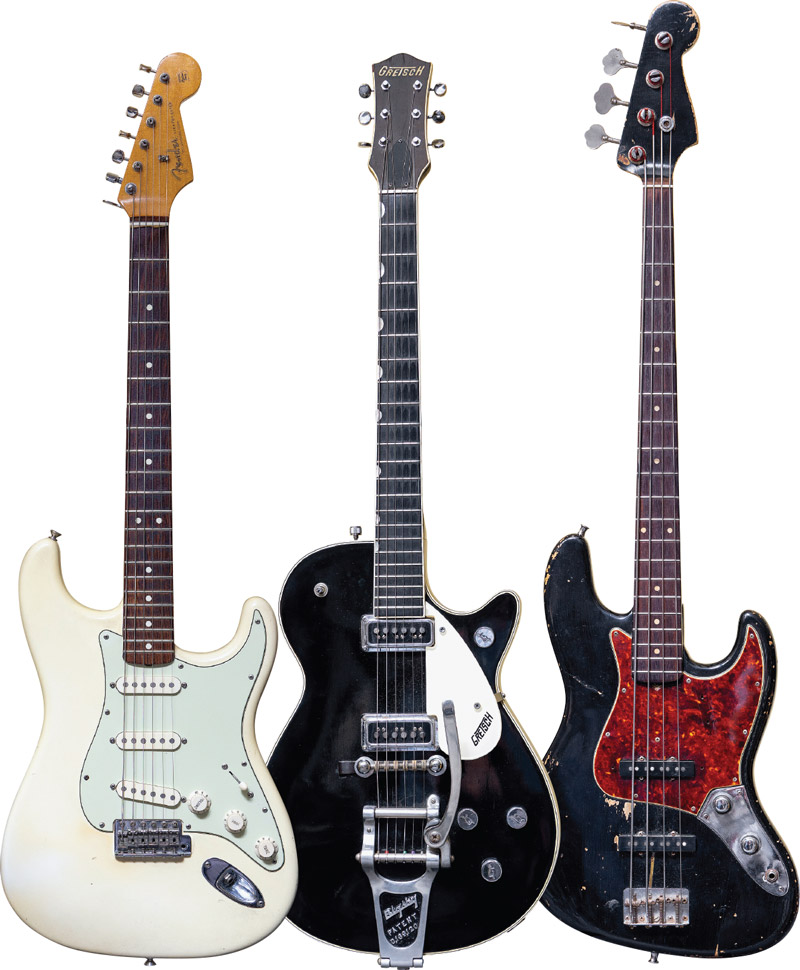 Had your musical tastes evolved beyond what the nylon-strings could do well?
Yeah, by the beginning of senior year, we were deep into Bob Dylan's early music, along with Doc Watson, Mississippi John Hurt, Sonny Terry and Brownie McGee, and The Jim Kweskin Jug Band, which was a huge influence. As a lark, we started a band to play that stuff. We recruited Jimmie Fadden, who played harmonica but was also willing to take up washtub bass.
After graduating in '65, I enrolled at a community college and I'd hang out at McCabe's Guitar Shop, in Long Beach. I could grab a guitar from the wall and go to a separate room to pick on it. One day in there, I met a mandolin player named Les Thompson and a fingerstyle guitarist named Ralph Barr. I told them about our jug band, and they were quickly onboard.
Me and Jimmie decided we'd be the rhythm section – me on a washboard, Fadden playing washtub bass – and the five of us started hanging around at a coffee house called the Paradox, where there was a community of players who were generous with their time. No attitudes or egos, just kids who loved folk music. Tim Buckley played there, and so did Jennifer Warnes and Mary McCaslin.
You also met Jackson Browne at the time…
Steve Noonan introduced us to Jackson when we went to see him play a solo set at a different coffee house. He played a couple original songs; imagine Jackson Browne being the first person you ever heard who wrote their own tunes (laughs), but he wanted to be in our band, and we said, "Sure!" So it became me, Jimmie, Les, Ralph, Bruce, and Jackson, and for four weeks in a row we won the Paradox's talent contest. The prize was a couple pizzas and a headlining spot the next week. Word got out that we were pretty good.
Our first paying gig as the Nitty Gritty Dirt Band was at the Paradox the weekend of May 13, 1966. Then, we played a couple more weekends, then got a gig at the legendary Golden Bear, which was part of the professional folk circuit. It was mostly folk music, but also rock and roll. They had the Paul Butterfield Blues Band, and we opened for Sir Douglas Quintet, Doug Sahm's band. We also opened for one of our favorite bands, the Lovin' Spoonful, which did incredible electric jug band music.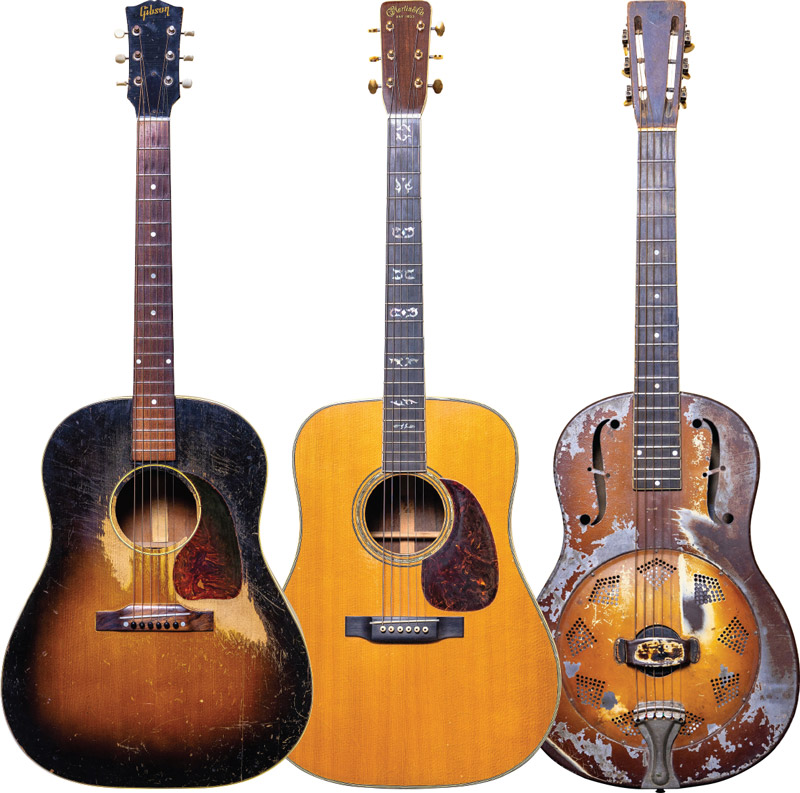 How long did the band's original lineup last?
That August, Jackson decided to pursue his singer/songwriter thing, and went off to New York to play behind the singer Nico. We decided to contact John McEuen, who was a phenomenal banjo player and guitarist. John had entered the Topanga Canyon Banjo Contest, which was a really big deal in L.A. folk circles, so we backed him, and he won (laughs)!
The gig solidified the Dirt Band lineup. We had so much fun onstage; we were teenagers – John was 20 – playing that quirky music, and people really dug it. We somehow cracked a market that had been exclusive to rock and roll in Southern California. Then we got a record deal and we were off and running.
Your first four albums were jug-band music.
Yeah, but our first single, "Buy for Me the Rain," co-written by Steve Noonan and Greg Copeland, had nothing to do with jug music and became a Top 10 single in Southern California. So we thought, "Well, that was easy." But, our producer and the record company didn't get the jug-band thing, and when we walked into the first session, guys from the Wrecking Crew were there. We thought, "We're not even gonna get to play on our own record." But they told us, "You're gonna play, but we're gonna play along." Jerry Scheff was on bass, so the washtub bass didn't show up much. I played some washboard, we all played acoustic guitars, John played banjo, and Les played mando. Drums were done by guys like Jimmy Gordon, while Mike Melvoin and Don Randi played keyboards.

We did the album, but afterward grew frustrated. Bruce left after the second album because he wanted to go electric, so we added local legend Chris Darrow to replace him. By the end of '68, though, we were burned out; radio wasn't playing our music, Sweetheart of the Rodeo had come out, and Chris and I started talking about how to incorporate that vibe into the Dirt Band. We worked up a few things that were country-rock-ish; hanging out at the Troubador, we were seeing Buffalo Springfield and The Byrds. But there was in-fighting over direction, and we all retreated to our corners, then shut it down after we released Alive. I like that album for its goofy humor and comedy bits. Some of the music is really good, and there are elements we used when and Chris and I started our own band with John London and John Ware. We called ourselves the Corvettes – the most-ironic name we could come up with for a country rock band (laughs). We got a deal with producer Michael Nesmith, from the Monkees, who was an amazing writer and singer, and we cut sides with Dot Records. But, the radio wasn't really playing them and we were starving when we got a timely phone call from our friend, Linda Ronstadt, who was looking for a band. We backed her for several months, which was incredible training for guys who wanted to have a presence in the country-rock world. She was the queen of that.
Suffice it to say that was key to reinvigorating Nitty Gritty?
Yeah, I ran into John McEuen at the Golden Bear, watching Poco, and we talked about doing Nitty Gritty again. We added Jimmy Ibbotson on drums and did Uncle Charlie, which is one of my favorite albums we've done. The big difference was John's brother, Bill McEuen, started producing us. We had 100 percent creative control and brought our own sensibilities to the table.
What differentiated you from bands like Poco or the Burrito Brothers?
Well, it wasn't steel-guitar driven. Les Thompson was playing mandolin and John McEuen was on banjo and some mandolin. Me and Jimmy played a lot of guitar, and we had a cast of drummers – me, Jimmie Fadden, and Ibby (laughs). Les Thompson played bass, as well. So, we brought the mountainy bluegrass/cajun music thing that was vocally similar to Poco and the Burrito Brothers, with two-part harmony based on the Louvin Brothers and Everly Brothers. That was the Dirt Band when "Mr. Bojangles" became a huge hit in '71.
Through the years, the band varied in number of members. Did that affect the music it was making?
When Ibby left the first time, in '76, we weren't sure what to do. The music had shifted completely away from jug-band, but there was still a country-rock element. We shortened the name to The Dirt Band for a few years, which, in terms of marketing, was a dumb idea. But we had two hits, "American Dream" with Linda Ronstadt and "Make a Little Magic" with Nicolette Larson, and both charted.
Crossover hits before there was such a term.
Yeah, they made the country charts and pop radio.
The drum spot has undergone the most change.
Beginning in late '76, there was this period where me, Fadden, and John – the old-timers in the band – talked about bringing Jimmie out from behind the drums, because he's a really good guitar player, a really good singer, and a great harp player. Then, several great drummers came through; Merle Bregante, who was an old friend from the jug-band days and played in Loggins & Messina, joined us for a couple records. Then we had Michael Buono on tour for a few months, followed by Michael Gardner, a Memphis guy who had played in Jimmy Buffet's Coral Reefer Band. And finally, we had Vic Mastrianni, a rock drummer from Michigan who had played for Ted Nugent. Those guys were each with us for no more than a year or two, then one day Jimmie said, "I really wanna play drums again," so we finished the last Dirt Band album and asked Ibby to come back in. He tells us about how he was painting houses on the Jersey Shore and kept hearing "American Dream" on the radio, thinking, "Damn…" So he was happy to take the call (laughs).
By then, all the silly ego crap we'd dealt with in our 20s had gone by the wayside. Ibby and I did some afternoon gigs in Aspen, where we both lived at the time. We'd sing Everly Brothers tunes, old Dirt Band songs, original stuff, some of which ended up on records, like Ibby's "Dance, Little Jean" and a cover of "Cadillac Ranch" that's still a staple in our set. We were both huge Springsteen fans. "Dance, Little Jean" was one of the hits on Let's Go, the first album from what I call our "country era," produced by Norbert Putnam before we signed with Warner Brothers in '84.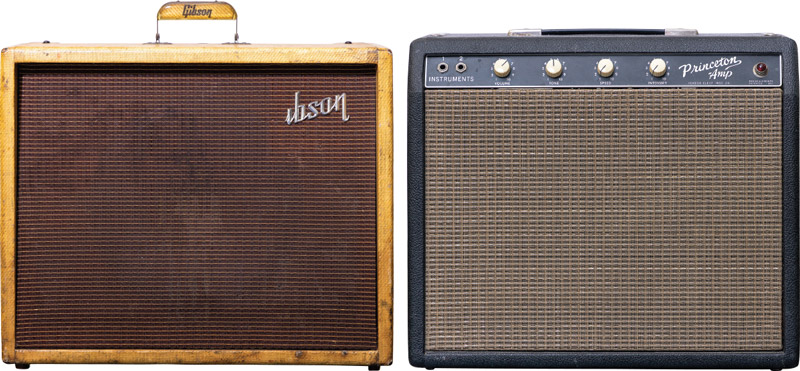 You had a string of Top 10 singles beginning then.
It was quite a run, and the music we were making was really similar to what we were doing in the '70s in L.A. Once in Nashville, we got serious about songwriting and recording our own tunes, and they were landing on radio.
At Warners, we were produced by Paul Worley and Marshall Morgan for the first two albums, then in the middle of Hold On, we changed gears and our friend, Josh Leo, came in to help produce. Josh was a California guy who'd played in J.D. Souther's band and Jimmy Buffet's band, and he brought a different production style that resulted in "Baby's Got a Hold on Me" and "Fishin' in the Dark," which was a game-changing #1 record that you still hear once an hour on country radio (laughs). The lasting effect of that tune is remarkable. But what we really noticed was how our fan base instantly got 20 years younger. We still had fans who'd been around since the '70s, but Josh brought this big-guitar/big-drums sound; he had me, Ibby, and himself stacking acoustic-guitar tracks like Jeff Lynne (laughs). It was massive, with a Telecaster, a little mandolin in the mix, and Fadden playing harmonica. Everybody who worked with Josh after that wanted to re-make "Fishin' in the Dark" (laughs) because that sonic thing he created was so great.
The popularity of "Fishin' in the Dark" keeps spanning generations.
It hangs in there, man (laughs). The three songs we can't leave the building without playing are "Mr. Bojangles," "Fishin'," and "Will the Circle Be Unbroken."
Speaking of "Circle," the new album isn't the first time you've covered Bob Dylan.
Yeah, we did "You Ain't Going Nowhere" on Will the Circle Be Unbroken, II, with Chris Hillman and Roger McGuinn from The Byrds singing a duet. They'd put that out with The Byrds in '68, and country radio wouldn't play it – didn't wanna play "those hippies." It was a shame because that's a beautiful track from a beautiful album (Sweetheart of the Rodeo).
Twenty years later, we released our version with Chris and Roger, and it became a Top 10 country single. Talk about redemption, you know? We were really proud. We'd been playing that song in our sound checks way before we cut it with them. It's a staple; if you're a band of a certain era, you know "You Ain't Going Nowhere." We love it.
What motivated you to do an entire Dylan album?
Once we started talking about doing a record, one suggestion was to honor a single songwriter. Dylan was the first idea; we talked about others but kept coming back to Bob, and the number one reason for me and Fadden was that we played those songs as teenagers – we're lifetime members of the Bob Dylan fan club (laughs). But the main thing was his music. If you're a fan of the Dirt Band, you know we've been eclectic from the jump – jug-band music, old-timey, bluegrass, ragtime, blues all over the map, rock and roll – you name it. Well, Dylan did all that, too. So we thought, "Here's a songbook that's hundreds of tunes deep, all great." We started sending choices to each other and got to about 80 tunes, which we cut down to about 50. By the time we got in the studio, it was 30 or 40.
We booked studio time for early March of 2020 with producer Ray Kennedy, who's been one of my favorites since we met in the '80s – he's a killer guitar player and big collector, as well. As a producer, he's old-school, loves his analog gear, and has done a great job creating music with equal parts big acoustic guitar, killer electric guitars, and big bass and drums for artists like Steve Earle and Lucinda Williams, two of my favorite singer/songwriters.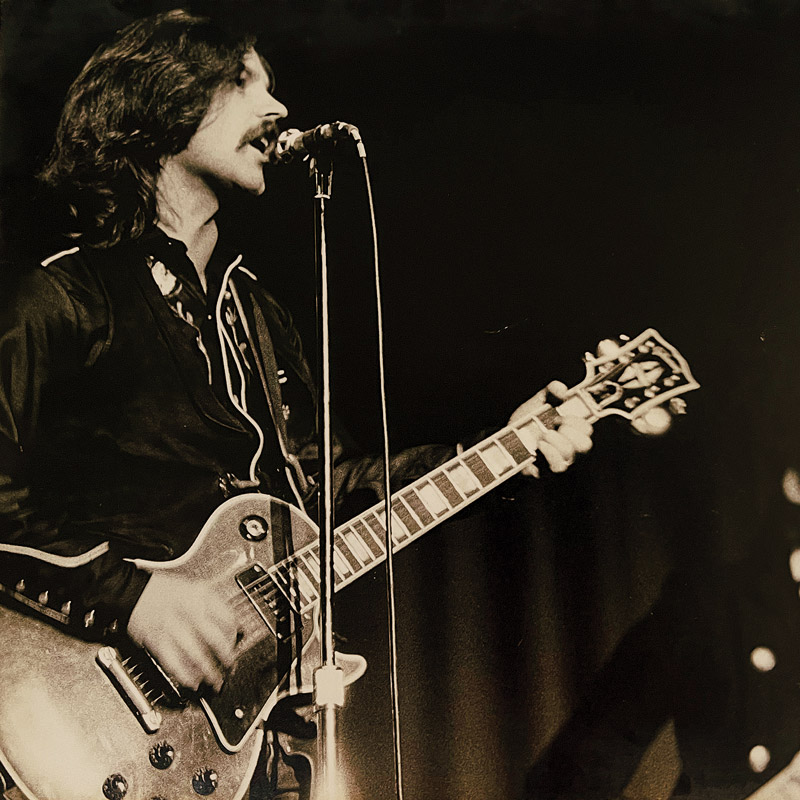 These days, the band is a mix of familiar faces, new blood, and family.
A big part of that was our friend, Jim Photoglo (who co-wrote "Fishin' in the Dark") joining for the band's 50th anniversary in 2016. And when John McEuen left at the end of '17, the fiddle slot became open and we had six months of dates booked, so we had to hustle to find somebody. My son, Jaime, suggested we call his neighbor, Ross Holmes, a great mandolin and fiddle player who grew up in bluegrass. He was in Bruce Hornsby's band, and before that was with Mumford and Sons and Warren Haynes. He plays all kinds of stuff – writes concertos. And if you like, he'll play some Doug Kershaw-style cajun fiddle.
Ross came out for a weekend of shows and never left – Jimmie Fadden and Bob Carpenter told me, "We can't let him leave!" And I completely agreed.
You also added Jaime on guitar and vocals. What does he bring to the mix?
I might be a little biased when I say he's a great singer/songwriter (laughs), but he was in Gary Allen's band for 12 years, and before that played with the Mavericks and backed Raul Malo on his Today album, which is fantastic. He not only sang and played guitar, but co-wrote most of that material with Raul. He came to us fully formed as a musician, and he and I have that blood harmony thing going on, which I'm really fond of.
What influences do you see in his playing?
Well, it's interesting because when Jaime was a kid, he played drums first, and in school played in jazz band and marching band. But when he was little, he had this plastic toy guitar he carried around and "played" left-handed. When he started playing guitar for real, I told him he really should learn right-handed. I said, "If you walk into a house with a guitar hanging on the wall and you wanna play it, it won't be ready for a lefty." My wife, Matraca Berg, is also a lefty who plays righty. Glen Campbell, same thing. There's a bunch of 'em.
When he was learning to play, I didn't know much about the guys he was into – Yngwie, Steve Vai, Metallica, Randy Rhoads, Van Halen – but I bought him a pointy-headstock Ibanez rock guitar. He lived with us when he was going to college, and from his room upstairs I'd hear him doing this shredding stuff all the time. I'd tell him, "You gotta check out Clapton, you gotta check out Mark Knopfler." But he lived to shred, and he was good at it.
He also didn't want to sing at first, but, living in Nashville, the concept of singer/songwriter was creeping in along with Tele and Strat sensibilities, to some degree because of Stevie Ray Vaughan. He was working his way back through those guys, and developed this really great style also rooted in Knopfler's approach, favoring a volume pedal. He played some stuff on our new record that sounds to me a bit like Pete Anderson and even George Harrison's country-ish licks on Beatles records.
Overall, how did he do on the album?
Well, I have limitations as a guitarist, Jaime, not so much. I might be a good acoustic-rhythm player – I've got my pocket of licks that are about tone, taste, and economy – not speed. Jaime's really tasteful, brings great tone and chops, and we're both geeky about pedals, amps and guitars. I'm dealing with some arthritis in my left hand, but Jaime's fit as a fiddle, so I was passing along a lot of the solos. On the outro to "Forever Young," Ray asked him, "Hey, can you play like Jeff Hanna on that?" Jaime laughed, and he did, but he took it to another level (laughs). He had a big grin on his face, like "Yeah, I've got a little dad influence in there." (laughs)
Did you give a lot of thought to his joining the band?
Very much. We had a family meeting with our wives, and Jaime ultimately decided that if he was ever going to play alongside his dad, this is the time. And I'm so glad he did. His former boss, Gary Allen, was really supportive. For a couple months he played in both bands, earning a lot of frequent-flier miles. But, by May of '18, the lineup you hear on the album was solid.
---
Dirt Tracks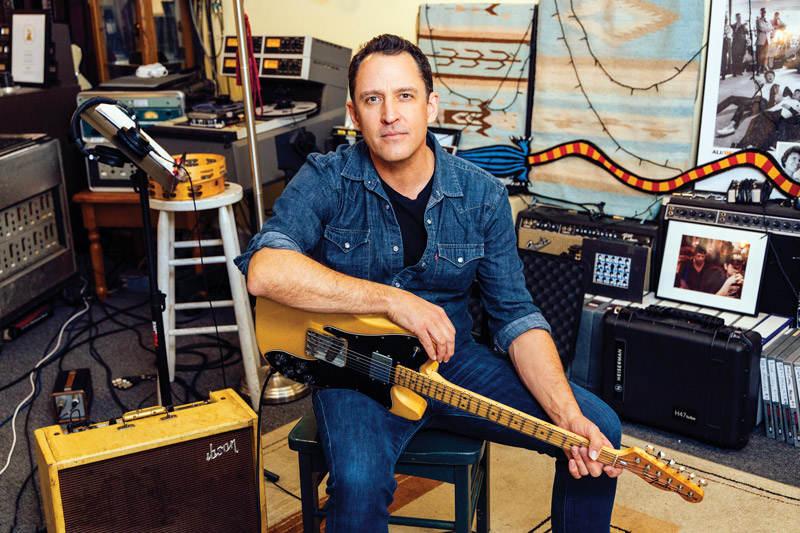 Beyond "Mr. Bojangles" and two fistfuls of radio hits in the '80s, many know Nitty Gritty Dirt Band for honoring generations of bluegrass, folk, and country performers with its three Will The Circle Be Unbroken albums.
For its latest tribute, Dirt Does Dylan, NGDB touches on Bob Dylan's country, singer/songwriter, blues, and rock artistry from the mid '60s to the mid '70s. Co-produced by Jeff Hanna and Ray Kennedy at the latter's Room & Board Studio, it marks the addition of singer/bassist Jim Photoglo and other new members Ross Holmes (fiddle, mandolin, vocals) and guitarist/singer Jaime Hanna. Heavy-hitter guests included Roseanne Cash and Steve Earle, blues-rockers Larkin Poe, as well as Americana stars Jason Isbell and The War & Treaty.
The album was conceived in 2019, when with the band started sharing song ideas. Starting with 80, the list was pared until it landed at 12, 10 of which made in the final cut, and eight of which were recorded mere days before the pandemic shutdown.
"Four of the guys live in Nashville, but the other two are on opposite coasts – Bob lives in California, Jimmie in Florida, so after those initial sessions we didn't see either of them until 2021. There were times when we thought, 'Are we gonna ever finish this album?," Hanna said with a chuckle.
"There wasn't a conscious effort to cover this period or that, or a certain type of song," he added. "I think it worked out great, mostly because it sounds like us, which was the key element."
He touched on a few memories from the sessions.
"Tonight I'll Be Staying Here With You"
"Ray likes to use live lead vocals whenever possible, and that's what you hear on that track, which was the first song recorded for the project. The fiddle and guitar solos are also from the floor."
"Girl from the North Country"
"Another live track, including live vocals. Jaime played fingerstyle electric while he sang it. The only overdubs are my harmonies, the fiddle, and Jamie added the outro guitar solo."
"I Shall Be Released" (featuring Larkin Poe)
"We wanted Larkin Poe for that track because Rebecca Lovell is a ridiculously talented lead singer and they're a great blood-harmony package. They came in so well-prepared! In the control room one day, I asked Ray to solo Megan Lovell's vocal, because I noticed she'd sometimes go to the melody, and Rebecca would jump above her (laughs). They were trading back and forth, and it was seamless because Megan's also a great singer. Her lap-steel parts very much remind me of David Lindley, with that beautiful, melodic sound like a human voice or a sax player. She totally gets that. I traded riffs with her on the outro – the only time my 'Burst is heard on the album, running through my Paul Cochrane Tim boost and plugged into the Princeton."
"She Belongs to Me"
"Ross played a cool Cajun-vibe fiddle for the track. I wanted to honor Dylan's version, with that suspended-chord bit. I used the J-45, then the SJ on the double/overdub. Jaime's rockin' the '73 Tele."
"The Times They are a-Changin"' (featuring Rosanne Cash, Steve Earle, Jason Isbell, and The War & Treaty)
"As soon as we decided to record it, right from the get-go we wanted guest artists, and Jason and the War & Treaty were my first calls. They cut vocals here in Nashville; because of lockdown, Rosanne and Steve recorded their vocals in New York. All of them did a tremendous job. Jason played a great slide part using Ray's '69 Tele straight into the Gibson Ranger."
"Don't Think Twice, It's All Right"
"I played my '51 Southern Jumbo, 'Scrappy,' and Jamie played the D-28 for rhythm. Fadden played some great harp, and Bob and Jaime sang great harmonies."
"Quinn the Eskimo (The Mighty Quinn)"
"We've never before had six guys who sing so well, and this was the one song everybody sang on. The harmonies were a blast! I love that big chorus. It was a great way to close the album."
---
This article originally appeared in VG's September 2022 issue. All copyrights are by the author and Vintage Guitar magazine. Unauthorized replication or use is strictly prohibited.