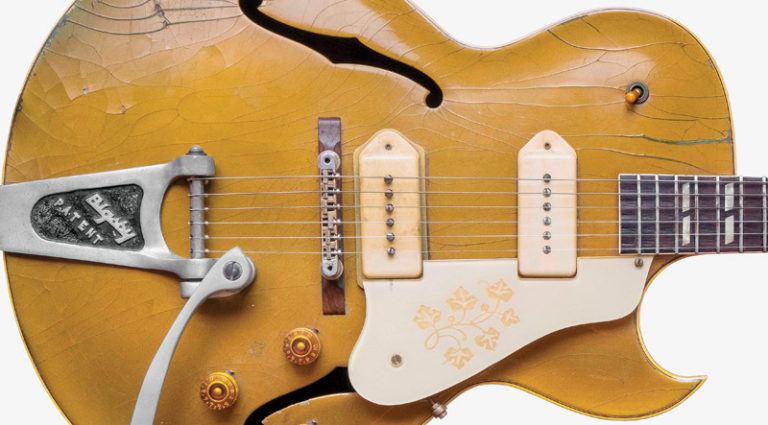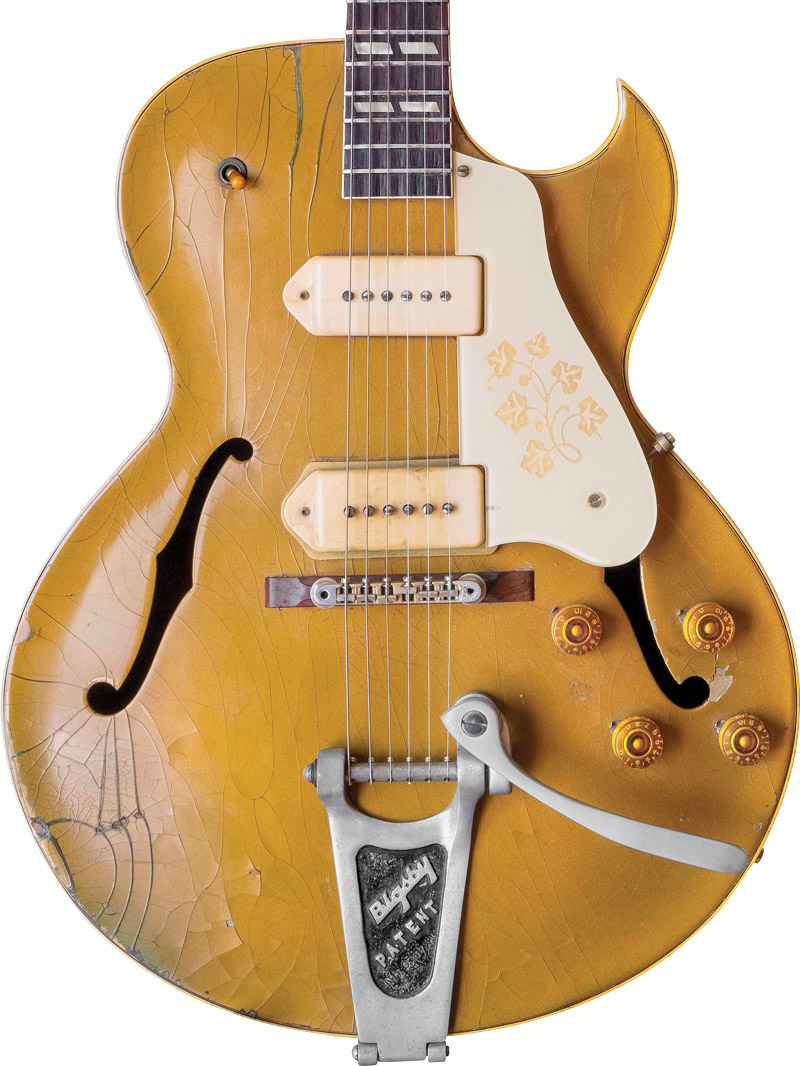 Glenn Holley was just five years old when he became infatuated with the sound of rockabilly music thanks to Elvis Presley.
"By 10, I had more than 30 of his albums – my room was Elvis posters, magazines, belt buckles, playing cards, coffee mugs, and other stuff," he said. "I had a heavy old oak-cabinet record player from the '60s that my mom bought at a flea market for $5. Every night, I'd stack five albums and play air guitar to Scotty Moore riffs before going to bed."
That zeal never faded, and as an adult, Holley became a connoisseur of hotshot guitar music and the playing guys like Big Al Anderson, Ronnie Earl, Jimmy Bryant, and Grant Green. Of course, anyone of that ilk eventually discovers Danny Gatton.
"I got into Danny's music when I first heard 88 Elmira St and saw him live in 1991," Holley said. "I couldn't believe what I was hearing. Danny tore it up on his Tele for most of the set, then pulled out an ES-295 to play a medley of Sun Records songs. He talked about how he believed it was the guitar Scotty used on the original Sun sessions. Being such a huge Elvis fan, that got my attention (laughs)! Beyond the fact that show was by far the greatest guitar performance I'd ever seen among several hundred concerts, I walked out wondering if I'd actually just seen the guitar I heard so much as a kid."
Shortly after that concert, Holley wrote "a fanboy letter" to Gatton.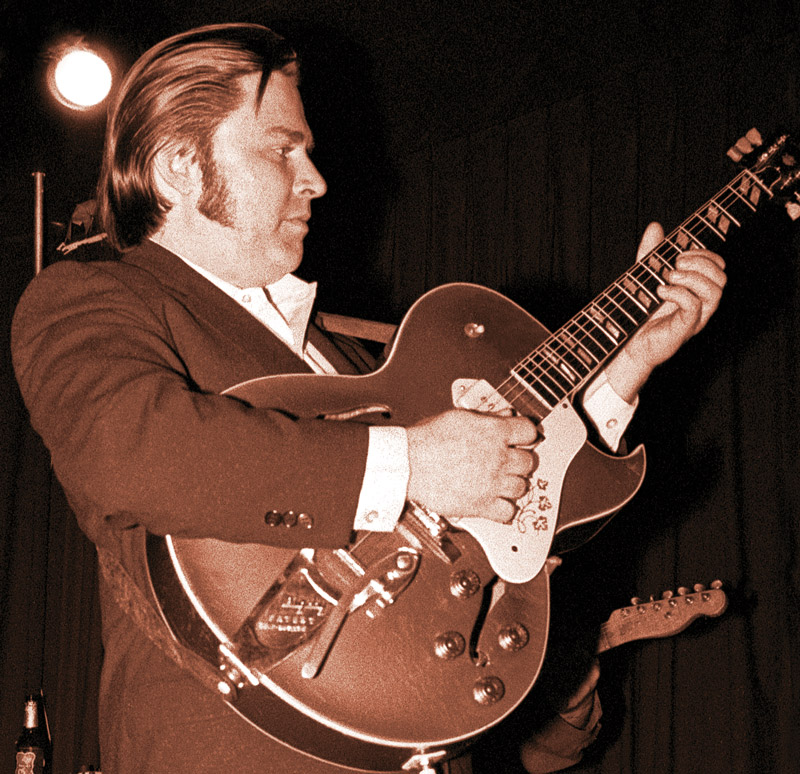 "I had never written to a musician before – and haven't since – but I was compelled. I started searching for all of his music – cassettes, bootlegs, and CDs – much of which at the time was sold by his mother, Norma. You'd send her a check and she'd fill your order after it cleared (laughs)."
The two became friends, speaking frequently for years; Holley arranged for Norma to get 1-888-4GATTON to sell Danny merch and helped her set up a system to accept credit card payments. The relationship led to Holley producing an official version of the Humbler bootleg in 1996, two years after Gatton's tragic passing. It became Norma's bestselling item, moving all 25,000 copies that were manufactured.
While he never took to playing guitar (as a kid he was demoralized by an elderly teacher who insisted he learn the nursery rhyme "Mary Had a Little Lamb" instead of "Mystery Train" or "Milkcow Blues Boogie"), in June of 2018 he bought Gatton's 295 from a collector in Nashville (who'd bought it from the Gatton estate).
"Owning a Gatton guitar had always been in the back of my mind," Holley said. "Owning one that might also have been owned by Scotty Moore was an opportunity I couldn't pass up."
Players who appreciate such tried-and-true classic guitars groan whenever a great one ends up in the hands of someone who puts it in a display case or vault, where it essentially goes unplayed. But such was not the fate of this one.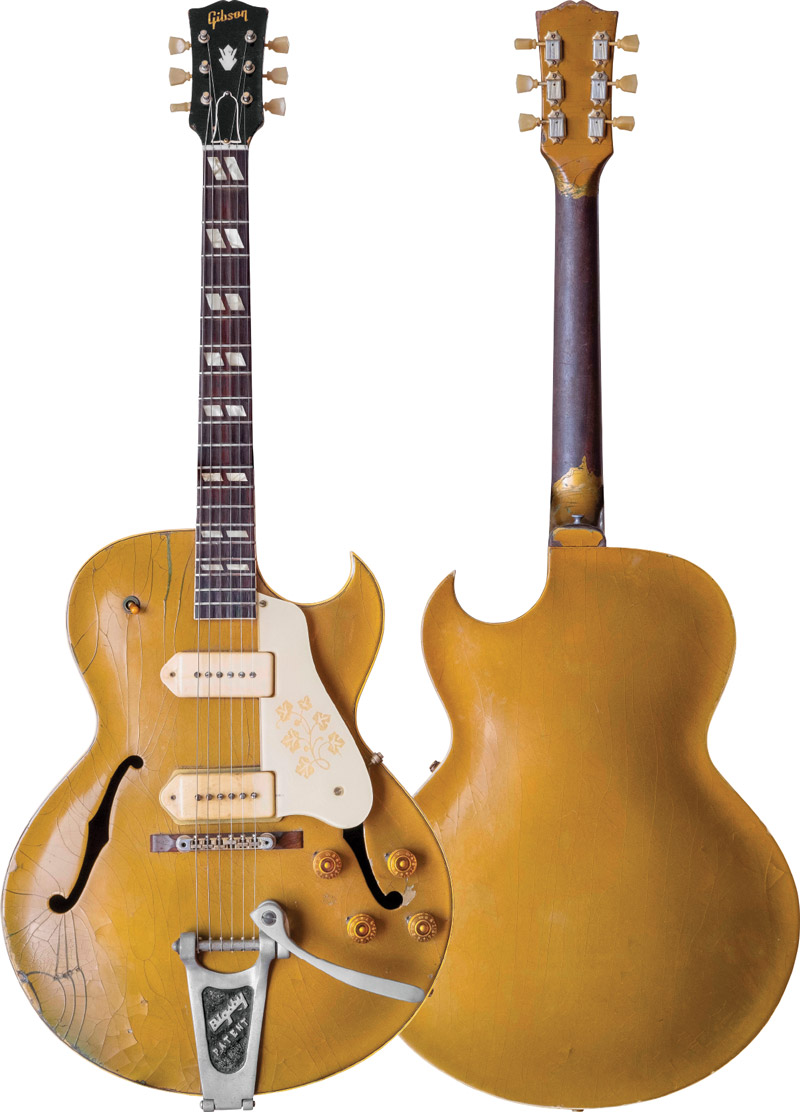 "I have no interest in letting it hang on a wall, so I frequently loan it out to be played at gigs," said Holley. "I've driven from my home in Connecticut to The Birchmere (in Virginia) twice in recent years for Danny Gatton birthday celebrations, where Dave Chappell has played it. In July, I took it to New Haven, where Redd Volkaert played it at a gig."
Several others in the New England area have also taken a turn on the 295, and on September 2, 3, and 4, Holley is promoting performances by Welsh guitarist James Oliver, a Gatton devotee whose eclectic style fits the mold. He'll use the 295 exclusively at Strings Bar & Grill, Johnston, Rhode Island, Tree House Brewing, Charlton, Massachusetts, and on Gatton's birthday (September 4) at Carter Farm, Marlborough, Connecticut.
"Letting others perform on the 295 is my way of helping keep Danny's memory alive and share the sound of a remarkable instrument," Holley said. "Being able to introduce James to American audiences and see him play Danny's iconic ES-295 is an incredible honor.
---
For information on tickets to James Oliver's September 4 performance, search his name at Eventbrite.com.
---
Do you have a classic/collectible/vintage guitar with an interesting personal story that might be a good fit for "Classics?" If so, send an e-mail to ward@vintageguitar.com for details on how it could be featured.
---
This article originally appeared in VG's September 2022 issue. All copyrights are by the author and Vintage Guitar magazine. Unauthorized replication or use is strictly prohibited.