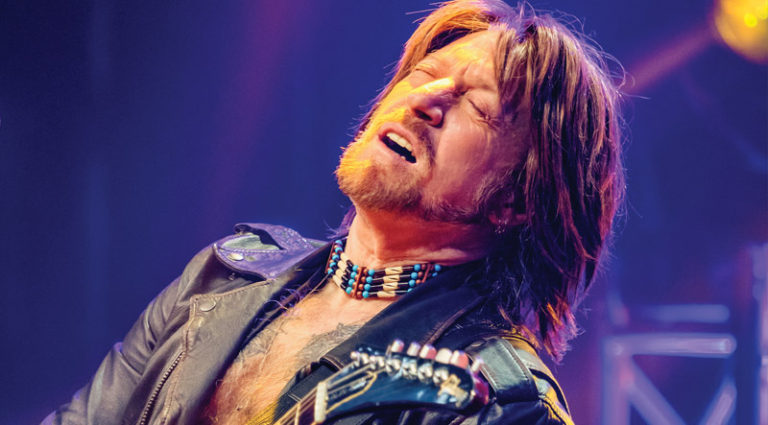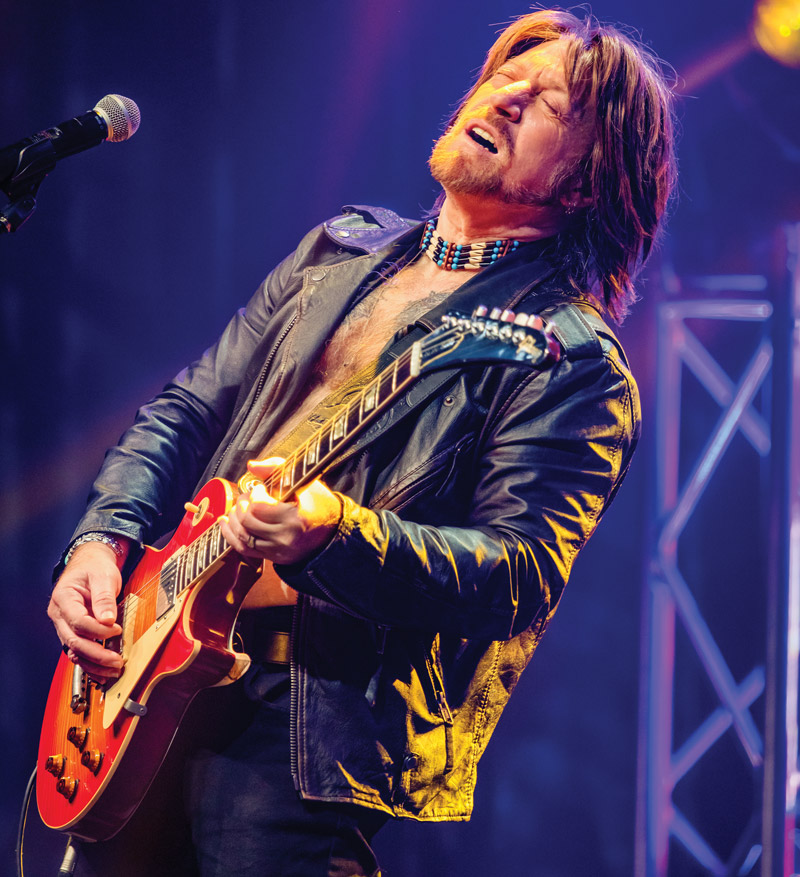 I did a lot of disappearing acts in my career. And when I disappear, I disappear," Aldo Nova says with a chuckle. "You don't hear anything about me."
The Canadian vocalist/guitarist/keyboardist/songwriter, who roared onto the charts with his self-titled debut album 40 years ago thanks to its video megahit "Fantasy," has resurfaced with several new projects; most notable is an ambitious semi-autobiographical rock opera The Life and Times of Eddie Gage, which includes songs written between 1987 and 2021. A 10-song EP previewing the album was released in April, and the entire work is set for an August release. Why the sampler?
"The entire album is two hours and five minutes long," he said. "It's 25 songs that go through Eddie Gage's life from age 17 to 65. To get somebody's attention for two hours was too long – but you can absorb it for three or four songs at a time and still keep up.
"For an hour (of music), I picked 10 songs that give the idea that it is a rock opera and not just an EP. You still get through the story."
In April, he also released Aldo Nova 2.0 Reloaded, a three-disc set of re-recordings of his best-known songs. One disc is without lead vocals, one without lead guitar (2018's 2.0 included re-recordings from his debut album and one new song).
"I love my fans. I want people to sing my songs and I want guitar players to play along. If they want to play what I play, good, but if they play the way they want to play it, even better. If a nostalgic guy jams with it and develops his own style, mission accomplished."
Aldo Nova sold two million copies, reached #8 on Billboard, and was pivotal in laying the foundation for the melodic hard-rock that dominated much of the decade. Subject… Aldo Nova followed in '83; the daring album included the anti-drug rocker "Monkey on Your Back" and went gold, selling more than 500,000 copies. 1985's Twitch included outside material forced on him by his record company, and it quietly vanished. In '90, he worked with Jon Bon Jovi on Blaze of Glory, and in '91 they collaborated on Nova's Blood on the Bricks. By '96, he started writing songs and producing for Celine Dion.
In '97, he released Nova's Dream, an instrumental record that has been re-sequenced, remastered, and is being reissued this year. And from '97 until about 2008, he wrote successful songs for Celine, Clay Aiken, and Faith Hill.
Tired of not receiving proper credit or complete compensation for his work, Nova opted out of working with other people and focused on his own writing and recording. He also avoided touring.
"I wanted to be known as a current artist, not a 'classic rock' artist," he said. "I was offered classic-rock tours multiple times to go out and play my old hits, but I didn't want to because it would've been like a revival act."
Though essentially a one-man-band in the studio, he happily credits guest musicians and does love performing.
"I'm comfortable with both. I love the studio because I use it as an instrument to mold my sound, not just as a means to record. And I have an incredible touring band, so I'm dying to go out."
Nova is associated with Les Pauls, some with Floyd Rose vibratos. On Aldo Nova, he played a wine-red Custom with DiMarzio Super Distortion pickups, and on the album cover he's pictured with a tobaccoburst. At the time, he also worked with Gibson on a custom version.
"After that tour, I went to Kalamazoo and told the guys, 'I want something new. I want a Les Paul with the best wood and the best pickups, but I want an Explorer headstock on it.' My experience with Les Pauls is as soon as you bend the G string, it goes out of tune. They're notorious for that. When I played a Fender, I never had that problem because the strings went straight from the nut to the tuning pegs. I wanted to have that on my Les Paul – the best of both worlds.
"They were only supposed to make two, both for me, but they made 11. I have the original."
---
This article originally appeared in VG's June 2022 issue. All copyrights are by the author and Vintage Guitar magazine. Unauthorized replication or use is strictly prohibited.
---