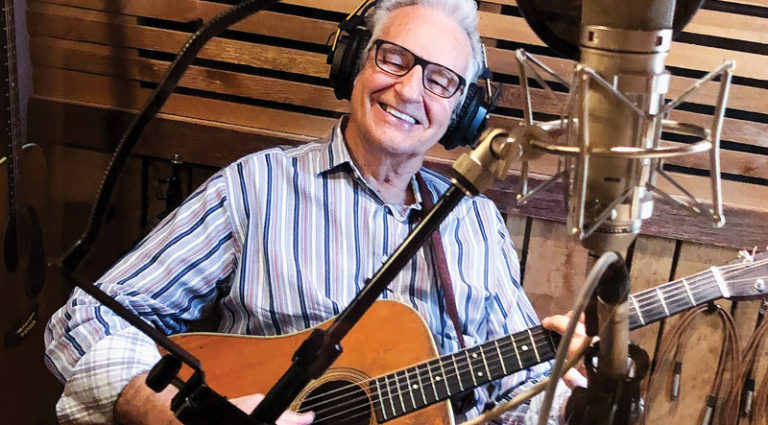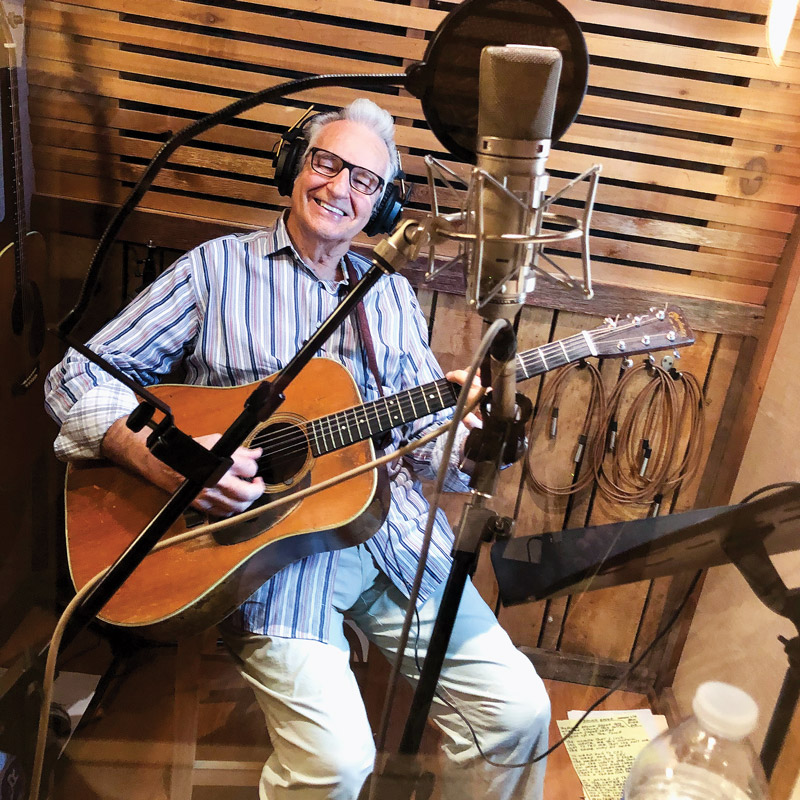 Del McCoury remembers the seeds of his new album, Almost Proud.
"I played the Grand Ole Opry on Tuesday night, March 10, 2020," he said. "After that, they shut 'er down [for the pandemic], buddy. That summer was the first I hadn't been on the road in years."
That allowed the singer, guitarist, and leader of the Del McCoury Band time for intense listening.
"People send demos; I get 'em in the mail and throw 'em in a box. I don't normally have time to even listen, but I thought, 'I'll listen to all those songs (around 200) in that box,' and I came up with 25 I kind of liked."
The 82-year-old McCoury, two-time Grammy winner and nine-time International Bluegrass Music Association (IBMA) Entertainer of the Year, worked out the tunes at his home outside Nashville.
"I would put 'em down on tape so I wouldn't forget 'em. Some were new songs that didn't even have a melody, so I had to put a melody to 'em."
He and the band, sons Ronnie (mandolin) and Rob (banjo), bassist Alan Bartram, and fiddler Jason Carter recorded the album in the fall and winter of '20-'21, then he later added "…a few overdubs, but not much.
"We recorded about 14 songs," he added. "I've got several left to do when I get in the studio again."
Demos weren't his only source. All that listening inspired him to write "Running Wild" and "The Misery You've Earned." Eric Gibson, of the contemporary-bluegrass duo the Gibson Brothers, contributed the title song. Longtime friend Vince Gill, the sole guest vocalist, added tenor harmony to "Honky Tonk Nights,"
Josh Shilling's "Once Again" evokes the late-'60s honky-tonk ballads that reinvented Jerry Lee Lewis as a country star. A longtime fan, McCoury opened shows for Lewis in the '70s.
He reached back decades for "Rainbow of My Dreams," having heard it on a late-'40s radio aircheck by his boyhood heroes, Lester Flatt and Earl Scruggs.
North Carolina-born McCoury spent much of his youth and early adulthood around York County, Pennsylvania. At nine, his older brother taught him to play guitar. His brother's 1951 Flatt and Scruggs recording of "Roll in My Sweet Baby's Arms" exposed him to bluegrass.
Inspired by Scruggs, McCoury learned five-string banjo and performed around Pennsylvania, Maryland, and Virginia. In early '63, while playing in Baltimore with Jack Cooke's Virginia Playboys, bluegrass creator Bill Monroe stopped by, offering McCoury a job with his Blue Grass Boys, only to move McCoury to guitar and lead vocals after hiring banjo virtuoso Bill Keith.
"I never seriously went back to banjo," McCoury said.
He then began to model his driving rhythm-guitar style on that of Flatt and Jimmy Martin before departing Monroe's band after a year. He continued playing while working full-time in the logging industry. Fronting the Dixie Pals, his first solo LP appeared in 1968. When Ronnie and Rob joined him years later, it became the Del McCoury Band and grew into a profession.
Established bluegrass favorites by the '90s, their traditional sound gained fans beyond their core audience and led to collaborations with bluegrass stars Doc Watson, Mac Wiseman, and David Grisman, as well as Steve Earle. In 2003, McCoury became an Opry member. He won his first Grammy a year later, and in '08 launched the annual DelFest in Cumberland, Maryland.
He'd long been open to younger bluegrass greats like mandolinist Sam Bush, who injected rock influences, and Jerry Garcia, who saw McCoury perform with Monroe in 1963.
In 2011, the band melded with New Orleans' Preservation Hall Jazz Band for a tour and album. McCoury enjoyed the collaboration, in part because earlier bluegrass masters, Monroe and Scruggs among them, performed jazz instrumentals.
A hardcore Martin user, he owns two 1936 D-18s, an 18 and 28 from 1947, a '55 28, and other models from the '70s and '80s. Martin issued two McCoury signature models – a D-28 in '02 and, in '09, an 18 commemorating his 50th year in music
Most of Almost Proud features McCoury's "most-played guitar," the '56 D-28 bought for him by his wife, Jean, in 1966, for $250. A 2010 airline mishap wrecked the neck, but it was repaired by the late Robin Smith. He used the '47 D-28 on "Love Don't Live Here."
McCoury uses Martin medium SP strings and favors David Grisman "Dawg " mandolin picks made by Greg Boyd, though he rounds off the bottom point.
Classic bluegrass is the McCoury Band's focus, yet Ronnie, Rob, and the others have a second, more-eclectic identity. With guitarist Cody Kilby, they record and tour as the Travelin' McCourys. Del admires their versatility, attributing it to their bluegrass training.
Already looking toward his next album, McCoury said, "I've got plenty [of songs] to do another record. All we need is a little time."
---
This article originally appeared in VG's May 2022 issue. All copyrights are by the author and Vintage Guitar magazine. Unauthorized replication or use is strictly prohibited.