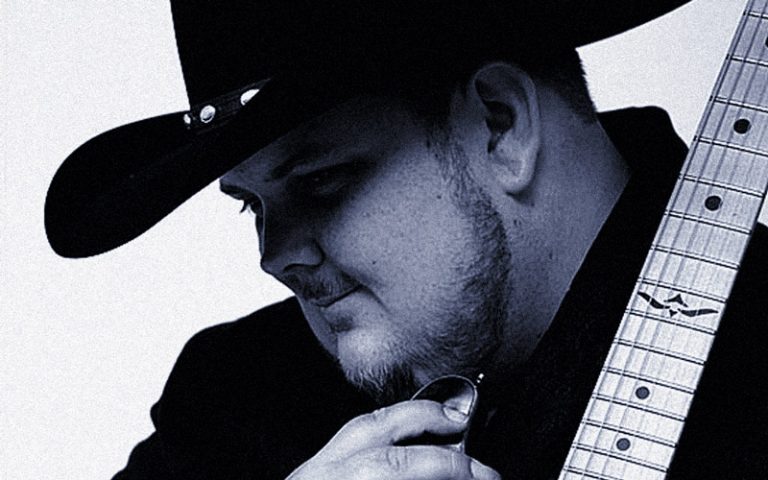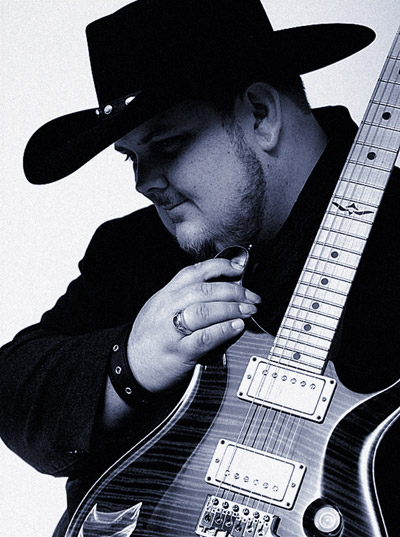 "…when you're onstage, in the heat of the moment in the middle of a solo, you want to have bandmates who can read you loud and clear and know where you're going. It's just a godsend to have that with these guys."
Nashville monster picker Johnny Hiland has been a wonder to guitar nuts ever since a '96 Nor'easter blew him into the Music City from his home state of Maine. Hiland has more endorsement deals than he can keep track of, and more importantly, the admiration of a number of bona fide guitar icons, and a slew of pickers of varying abilities who count themselves as fans. Most of these go one of two ways after seeing him perform – back to the woodshed with an unprecedented vengeance, or off into a corner muttering about burning their own guitars.
A performance by Hiland is something every true axe devotee deserves to see at least once, but his second CD, Loud and Proud, gives a well-rounded display of what he can do, which is to say everything. It's got driving rock instrumentals, an acoustic fingerstyle tune, country chops to die for, and chicken pickin' that's downright hazardous to your health.
What guitars did you use on the record?
The only electric I used is my new signature model PRS, which is the most unbelievable guitar I've ever played. It's essentially a PRS Tele with a 24-fret maple neck, and you can bend behind the nut on it, which is kind of neat. It has custom humbuckers and you can split them; the bridge pickup sounds exactly like on old, overwound Tele pickup – it'll just bite your head off. And the neck pick-up is nice and warm and smooth. It has a flame maple top and mahogany back and sides, and a stock PRS vibrato.
I wanted to have something with a Tele sound, but a really cool vibrato. So many people have asked me why I'm not playing a Telecaster anymore, and really, I just needed a guitar that could do it all. You can play any genre of music with this guitar or jump on any stage in any environment and feel totally comfortable. I'm wicked proud of it and I feel really blessed to be with PRS.
The only other guitar I used on the record is the '68 Martin D-35 I played on the acoustic tune I wrote for my wife, "My Sweet Kimmie Girl," and a resonator on part of "Chicken Pickin' Heroes."
How about amps and effects?
I mainly used two Peavey ValveKing half-stacks with Celestion G12 Centuries. Speaking of that, I'm working with Peavey to design a Johnny Hiland amp. There may even be something visible at Summer NAMM. I'm totally stoked about it! But the ValveKing is really like a Twin and a heavy metal monster with reverb and a bass dampening section all rolled into one, with a knob in the back where you can split between class A and class A/B. It gave me the best of all worlds in matching my PRS and for playing multiple genres of music.
For effects, I'm still using the Visual Sound pedals: the Route 66, the Jeckyl and Hyde, and the H20. And I've recently added a couple of pedals – the Hendrix Wah from Dunlop, and the gig-FX. I'm also using the Digitech Whammy II. It's so fun and cool… it just makes me giggle! You can get different harmony tones and octaves.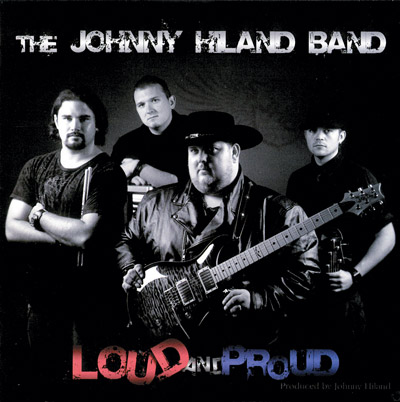 Tell us a little about your current band members.
Oh man, I have a band with me now that I hope will stay with me until the day I die – Cody Leppo on drums, Solon Smith on keys, and Mike Hill on bass. We just love to play music. If I call a rehearsal, they'll show up early, eager to play and write new music. And when you're onstage, in the heat of the moment in the middle of a solo, you want to have bandmates who can read you loud and clear and know where you're going. It's just a godsend to have that with these guys.
You close out this record by bringing in some very special guests on "Chicken Pickin' Heroes." How did that come together?
I really wanted to pay tribute to some of my heroes. So I wrote that song with the intention of Ricky Skaggs, Steve Wariner, and Vince Gill playing on it with me. But then I thought, "Okay, now what am I going to do?" I needed to find out if they'd actually do it (laughs)! I played on Ricky Skaggs' Brand New Strings album, so I thought I'd give it a shot by starting with him. I was bowled over when he said yes. Then I was able to get in touch with Steve, and he said, "Count me in!" Then I called Vince, and he just said, "Sure!" I lost my breath for about 30 seconds. Ricky asked if he could play either acoustic guitar or mandolin for his solo. I told him he could stand on his head and spit the "Star Spangled Banner" if he wanted to, as long as he was on the record! So he played acoustic. Anyway, to have that kind of time with those guys was just unbelievable. I had been hoping for it forever. That's why the last line of the song is, "Yeah folks, dreams do come true."
---
This article originally appeared in VG's May 2008 issue. All copyrights are by the author and Vintage Guitar magazine. Unauthorized replication or use is strictly prohibited.
---
Johnny Hiland Slow Blues