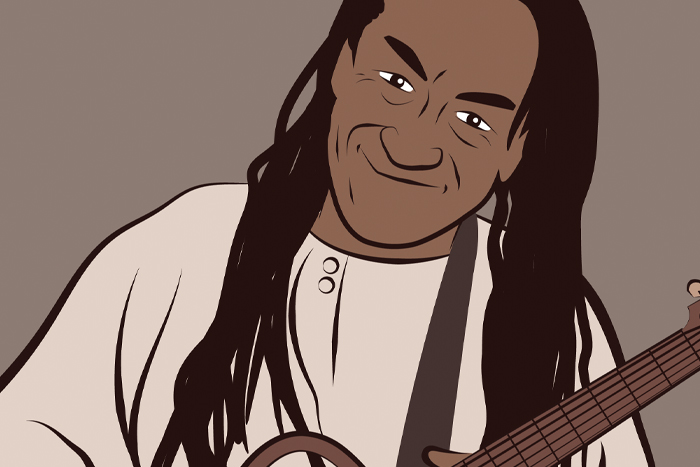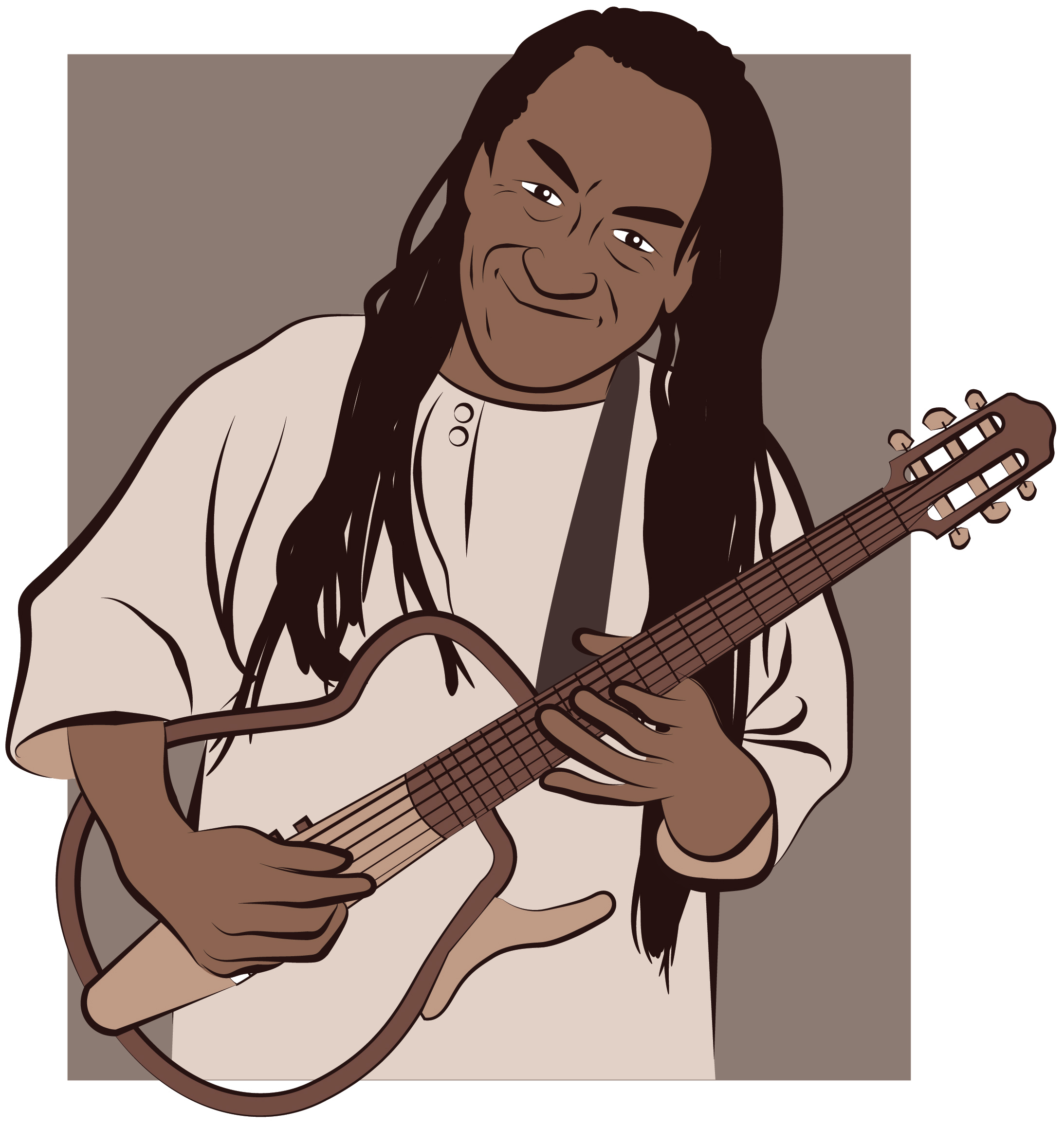 The creation of great music is almost always a collaborative effort. From session players to engineers, producers, arrangers, and marketing teams, many talents meld in the fulfillment of a performer's vision. The music world lost a great member of the team with the passing of guitarist Marlo Henderson, who was 67 when he died of cancer in October of 2015.
Though his death barely made the music press, Henderson had a 50-year career playing behind some of the most talented singers and songwriters in the industry while garnering credits on everything from obscure recordings to mega-selling albums. In the late '60s, he rubbed elbows with Buddy Miles, Jimi Hendrix, and Miles Davis, then later worked with contemporary blues and hip-hop artists as well as with Paul McCartney, Stevie Wonder, Prince, Quincy Jones, Maurice White, and Michael Jackson.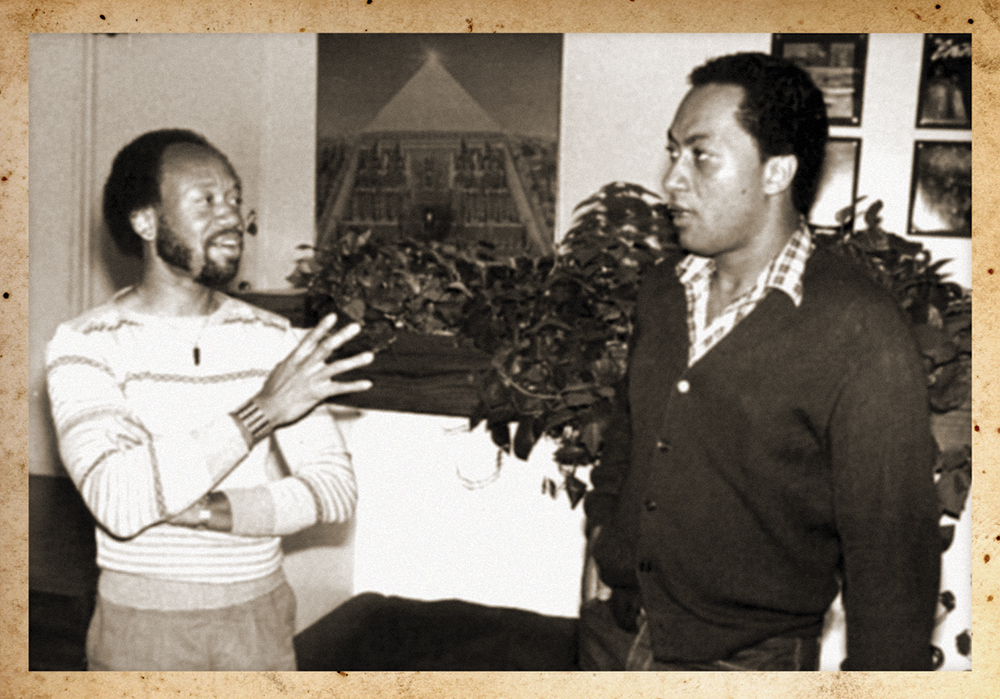 Born on May 31, 1948 in Alamogordo, New Mexico, Henderson was one of 10 children in the family, and his father was a sax player who taught him the rudiments of that instrument before guitar became Marlo's obsession and he began taking lessons at the age of seven. His first professional gig came in 1961 and earned him $15 per night. He went on to receive a Bachelor of Arts degree from the University of New Mexico, earned a Master of Fine Arts degree from the Berkley College of Music, and attended the University of Southern California. His "street education" came when he started playing for Buddy Miles, whose bassist, Billy Rich, introduced Henderson to Jimi Hendrix. When Hendrix's Experience band played Red Rocks, Henderson and Jimi would jam together; a friendship developed that would last the remainder of Hendrix's life.
Henderson's idiosyncratic feel on the guitar became an integral part of Miles' albums We Got To Live Together and the iconic Them Changes, recorded in 1970. The latter rose to #8 on the jazz charts and its title track is Miles' most popular song – Henderson's funky guitar lines can be heard throughout (and in performances in video posted online). Tours with Miles opening for the Experience kept Hendrix and Henderson close jamming buddies.
In every career context, Henderson was influential both as a player and a person. Sound Barrier guitarist Tracey "Spacey T." Singleton was inspired to develop his skills when he saw Henderson on television.
"Living in New Jersey during the '70s, I saw Buddy Miles' band on a TV show called 'Soul!'" said Singleton. "I started following [Henderson's] music and noticed that he recorded with so many different artists – he could play anything with anyone. I wanted to be just like him. He has a special spot in music."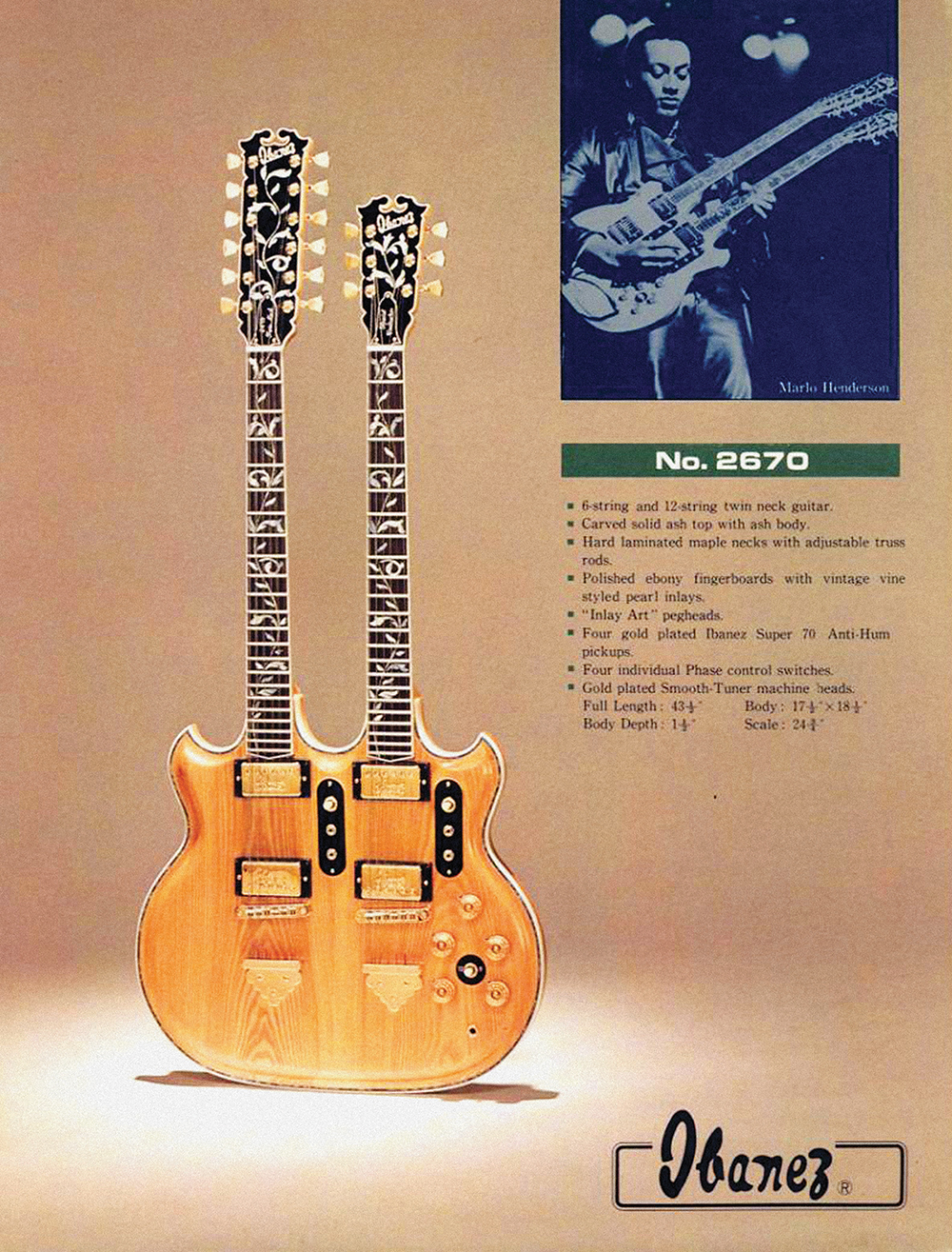 Henderson later joined the bands High Voltage, Maxayn, and backed vocalist Minnie Riperton on her Perfect Angel album, then co-wrote some of the music on Love Lives Forever and Petals: The Minnie Riperton Collection. His funky vibe and unique musical voice brought him to the attention of Stevie Wonder. Henderson had played on Jackson 5 tracks that Wonder produced for Motown but were never released. This led to other collaborations, including 1974's Stevie Wonder Presents: Syreeta, featuring Wonder's soul-singing protégé, Syreeta Wright. Henderson and fellow guitarist Michael Sembello joined Wonder on tour in '74 to support Innervisions, and they can be seen in videos tearing it up on funk-fusion workouts like "Contusion."
"I got more from Stevie Wonder than from any learning institution," Henderson said in a 2010 interview for New Day Talk Radio. "It was an advanced degree in music because he was so diverse. It was great to be in his band, and you had to be on-point. It was hands on and it wasn't music theory. We'd rehearse songs a certain way and when we got onstage, he'd change it. You had to be awake in his band."
At that point in his career, Henderson was getting a lot of calls for session work, so he recommended Bob Marley guitarist Junior Marvin to replace him in the touring Wonderlove Band. Henderson and Marvin became friends when the Wailers toured with Wonder, and the two often jammed onstage during Wonder's set.
With a much sought-after style that leaned to the soulful side of rock, funk, pop, and R&B, Henderson worked with Lester Chambers, Van Morrison, Deniece Williams, The Emotions, Gil Scott-Heron, and Patrice Rushen. He finished the '70s collaborating with Jones and Jackson on Off The Wall. Henderson's guitar is heard on "Don't Stop 'Til You Get Enough," "Rock With You," "Off The Wall," "It's The Falling In Love," and "Burn This Disco Out." Check out his interlocking guitar lines with Wah Wah Watson on "Girlfriend," written by Paul McCartney, where Henderson employs his patented "less is more" approach to groove, syncopation, and use of space. His finesse was the connective tissue that gave sizzle to such rhythm tracks.
In the '80s, Henderson lent his talents to projects by the Pointer Sisters, Patti LaBelle, Janet Jackson, Booker T. Jones, Nancy Wilson, The Gap Band, Teena Marie, and Smokey Robinson. He made significant contributions to Earth, Wind & Fire's I Am album, including "After The Love Has Gone." On the band's follow-up album, Faces, he developed an even stronger creative bond with producer Maurice White and bassist Verdine White.
"Maurice thought Marlo would be a great guitarist to work with Al McKay," said Verdine White. "He was a great player. We used to joke and call him Howdy Doody because he had freckles. He had great guitar lines and was a super-beautiful person to work with – one of the unsung heroes in our business. He always knew just what to do. He was part of our life and he'll live on forever. I was honored to play with him."
Henderson's musicality drew from blues and soul, which became embedded in the catalogs of an array of artists. From sessions with Dusty Springfield, Lamont Dozier, Bette Midler, and Dr. John to Seals & Crofts, Diana Ross, Ray Charles, and Marvin Gaye, his essence permeated whatever he recorded. He also had a love of jazz and the permutations that evolved from it, as one can hear in his sessions with Ahmad Jamal, Lenny White, Ramsey Lewis, Eddie Henderson, Gato Barbieri, Joe Sample, and Norman Connors. His only solo disc, Reflections, was a smooth-jazz album.
In the '90s, he recorded with rap and hip-hop artists such as KRS-One, Snoop Dogg, and Tupac Shakur, then later helped score the audio book The Pursuit Of Happyness by Chris Gardner. In 2013, he produced I'm The One You Need for blues singer Sherry Pruitt, and, in the years preceding his death, composed more music for audio books, blues projects, and collaborations within the hip-hop community, where he went by the name M5. His final project was serving as musical director for East Meets West, a play about the merger of Chinese and American musical cultures in the 19th and 20th centuries. It was to be performed in five Chinese cities.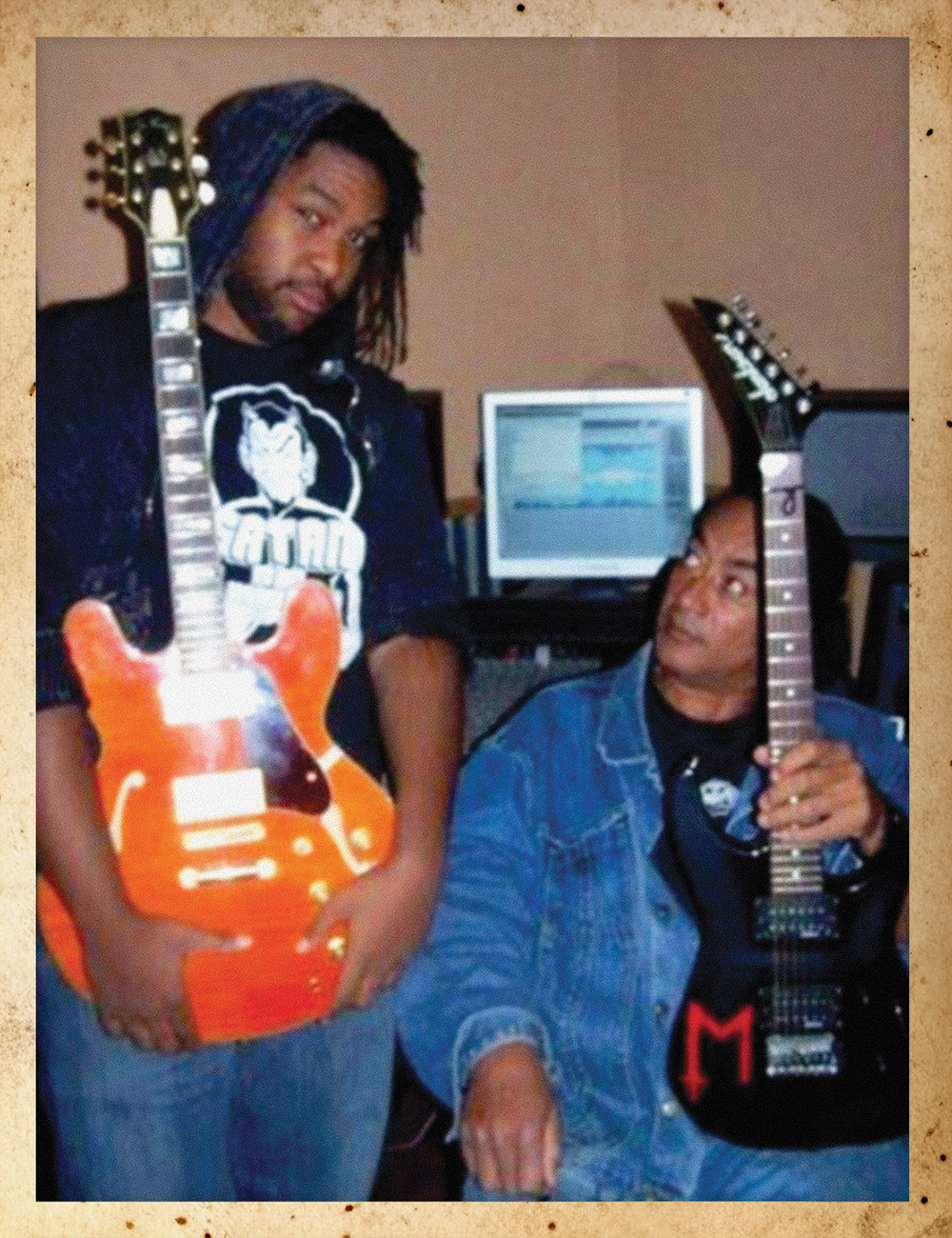 In a 2013 interview with Michael Limnios, Henderson was asked how he translated blues and soul for new generations of listeners.
"My music philosophy is simple," he said "One is the sum total of one's experiences, and most of what I live is, at some point in my life, translated into the music I write or play. I am a simple guitarist who doesn't really excel."
Guitarist Gregg Wright met Henderson when they worked the studio circuit in the late '70s.
"Marlo was a first-rate musician who could also produce, arrange, and direct," he said. "His track record speaks for itself. He's one of my all-time favorite cats."
Allen Hinds, a noted studio guitarist who backs Gino Vannelli in the studio and onstage, played gigs with Henderson during the last years of his life and has never forgotten his intuitive musicality.
"There was never a bit of competition with him," said Hinds. "I never got that vibe. He was always a supporter. We'd talk about life as much as anything. A week before he died, he told me, 'Keep that pop in your collar.' He wanted me to keep positive and keep going. He was one of the best people I've ever known. I'll miss him a lot."
Henderson's son, Palo, keeps his father's legacy alive by working as a composer and guitarist.
"It's hard to pinpoint his contributions in a clear way," he said. "The hits speak for themselves, but he was so much more. He sang, engineered, and worked with vocalists; he stayed in the background, never wanting to be up front. When I asked why he preferred to stay behind the scenes, he said, 'Son, I'm a musician, not an entertainer.'
"My brother, producer Chuck Heat, also does his part, and his daughter, Patience, sings and plays guitar. And then there's me – the unruly vagrant (laughs). I started working with ZT Amplifiers because they endorsed my father; Michael Kirschmann and my father had a great relationship.
"Your father is supposed to be your hero," Palo added. "He was a god to me, and I was his Thor. Everything he taught me has become part of my routine. More than his talent, I received his ability to keep getting up even in the face of danger. That has kept my career going, far more than talent."
---
Special thanks to Palo Henderson, Teira Doom, and Sherry Pruitt.
---
This article originally appeared in VG April 2018 issue. All copyrights are by the author and Vintage Guitar magazine. Unauthorized replication or use is strictly prohibited.