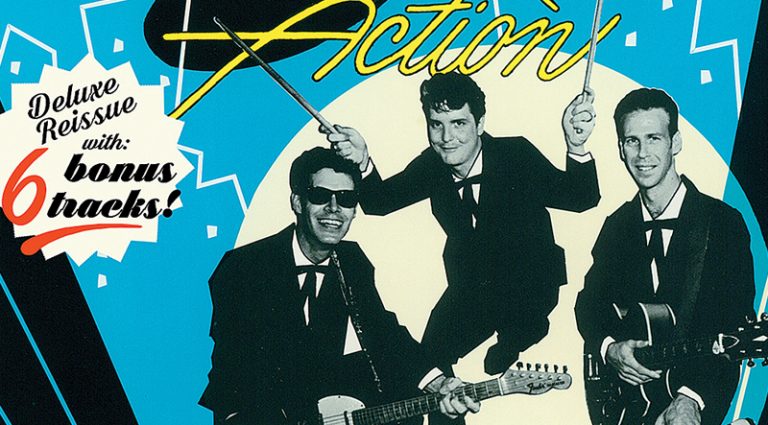 The term "roots-rock" can mean many things, but few bands epitomize the sub-genre as definitively as Austin's LeRoi Brothers. Cub Koda cited how they "capably take on anything from blues to rockabilly to Cajun to country to the grungiest of garage rock and roll."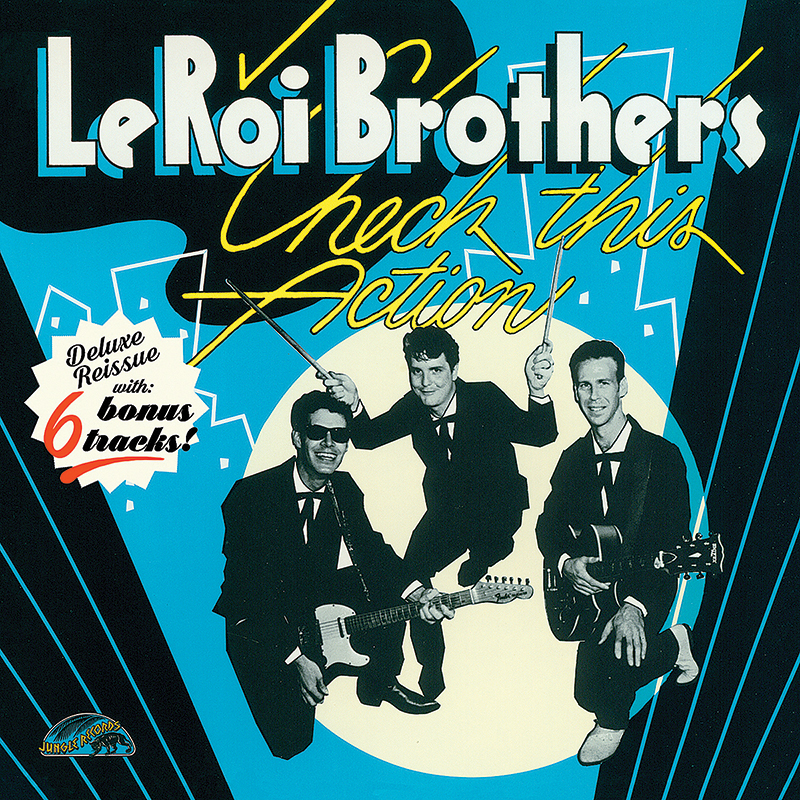 Formed in 1981 by original Fabulous Thunderbirds drummer Mike Buck, the band still includes him and founding member Steve Doerr. The latter singer/songwriter pulled dual-guitar duties with Don Leady even before the pair moved from the small town of Cool Valley, Missouri. Leady quit in '84 to head the Tail Gators, still going strong.
The band has undergone numerous personnel changes, but the LeRois' '83 debut, reissued here with the inclusion of an earlier four-song EP and two live tracks, saw them as the above trio with "roar in the right key" bassist Keith Ferguson cameoing. In other words, this was a group of legends in the making – and the music shows it today as much as it did then.
Koda's versatility compliment aside, what that album achieved best was melding the group's influences into cohesive originals and personalized covers, from Muddy Waters to Ronnie Self. Doerr, who is as strong a rock/honky-tonk singer as any on the planet, opens with the explosive "Are You With Me Baby (Say Yeah)." The lack of bass on this track is camouflaged by Buck's famous four-on-the-floor right foot. "Big Time Operator," the title track, and "Chicken And Honey" are equally impressive Doerr pennings – the latter rocker also showcased in a lilting Cajun rendition with Doerr's harmonica emulating an accordion. Throughout, Leady's Tele cuts like a switchblade.
At their best, the LeRoi Brothers are the finest roots-rock band in Texas, possibly the nation. So why aren't they household words? Austin's "velvet trap" may be partially to blame. Their most recent album was 17 years ago; they seldom tour; the guitar chair has been a revolving door; and Doerr (who now splits vocal chores with younger brother Joe) works for Collings Guitars, while Buck spends more time with Eve and the Exiles (with guitarist wife Eve Monsees, with whom he co-owns Antone's Record Shop).
But as the original lineup proved for one night last September, at their "record re-release party," with longtime bassist Pat Collins pumping the bottom à la the late Ferguson, when they want to bring it, no one brings it better.
---
This article originally appeared in VG March 2018 issue. All copyrights are by the author and Vintage Guitar magazine. Unauthorized replication or use is strictly prohibited.