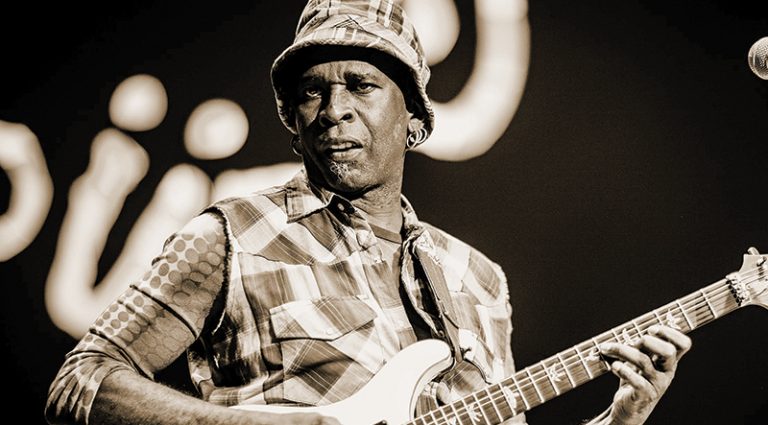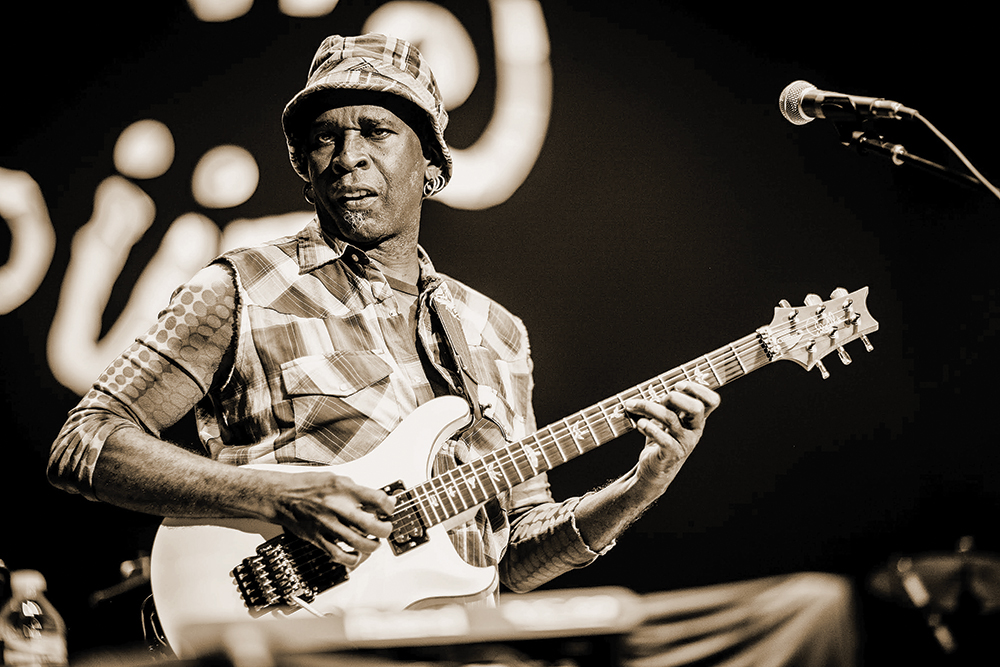 Beating the odds with the Grammy-approved album Vivid in 1988, Living Colour ascended victoriously amidst a heaping handful of black rock bands sent packing by record companies for not playing blues, dance music, or R&B.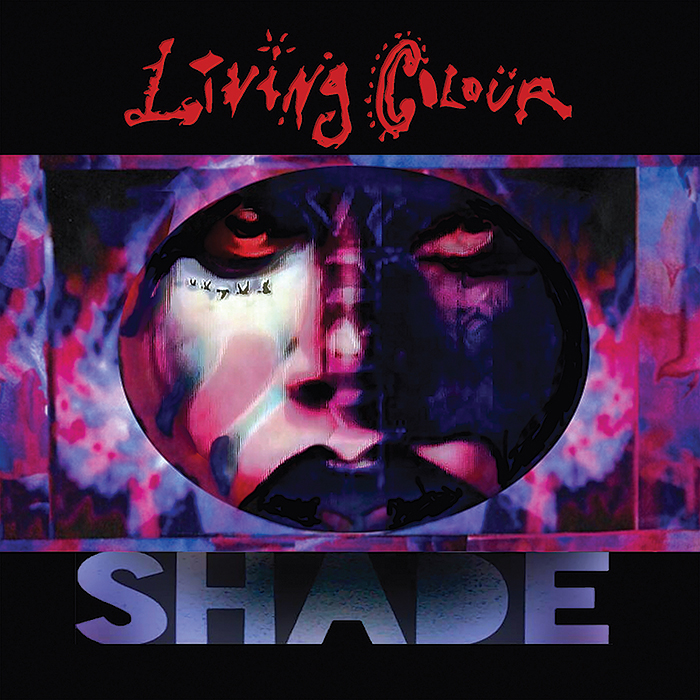 It was luck, talent, Mick Jagger, and a music video that propelled the song "Cult Of Personality" to the eyes and ears of the great unwashed. Taking back the rich legacies of African American rockers like Chuck Berry, Ike Turner, Bo Diddley, Jimi Hendrix, and Bad Brains whose music was mutated by countless white bands, Living Colour reclaimed their musical heritage and added to it. With a progressive worldview they wrote songs about the world around them fusing metal, jazz, hip-hop, world music, funk, and social relevance. Why? Because they live in this world.
Having crafted a body of work combining the creative powers of Corey Glover, Doug Wimbish, Will Calhoun, and guitarist Vernon Reid, Shade has finally been released. Five long years in the making, it is reminiscent of that first effort where the stars aligned to produce accessible head bangin' art. Born from the blues – specifically the song "Preachin' Blues" by Robert Johnson – their inspiration escalated during a scorching rendition of the blues classic at the Apollo Theater.
Not a blues album in the traditional sense, this is a blues album in the philosophical and spiritual sense. It's a blisteringly intense record with the group conjoining in an orchestrated symphony of searing guitar, freakish vocal power, and a funk-on-steroids rhythm section.
Produced by Andre Betts, the album slams right out of the gate with "Freedom Of Expression" with its in-your-face production and crystal-meth guitar tones. Layers of ungodly guitar solos and pulpit-style wailing sets the tone for an album full of pummeling bass and drums, and super-caffeinated sermons about the human condition.
"Preachin' Blues" blends timeless lyrics with woolly mammoth stomp, while "Come On" brandishes deft production and Reid's fondness for state-of-the-art guitar effects. "Program" truly sticks to the ribs with its timely message – and a guitar riff that will stick to your brain. 
The band also covers Notorious B.I.G.'s "Who Shot Ya?" and Marvin Gaye's "Inner City Blues" with Glover and Reid displaying a multiplicity of range and dynamics. George Clinton guests on the dreamy "Two Sides," while groove veterans Wimbish and Calhoun unleash maximum-strength flavoring on the Buddy Miles-influenced "Invisible" and the fierce "Glass Teeth."
Shade may just be the best rock album of the year.
---
This article originally appeared in VG November 2017 issue. All copyrights are by the author and Vintage Guitar magazine. Unauthorized replication or use is strictly prohibited.