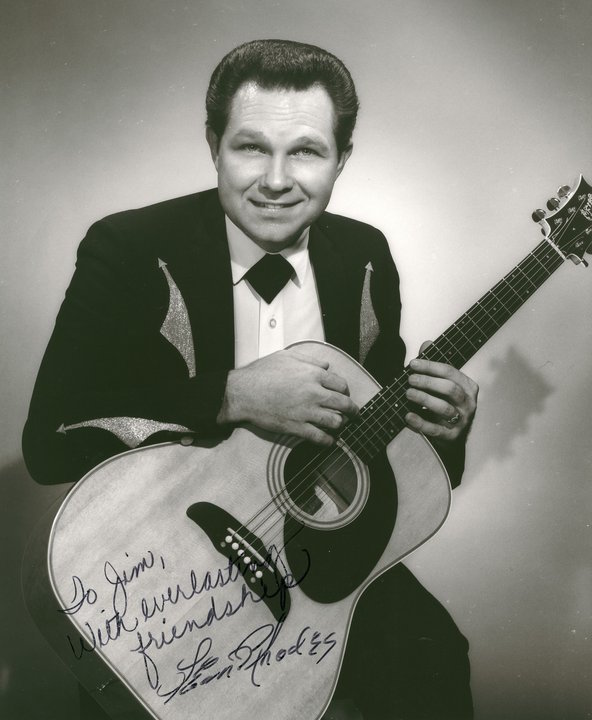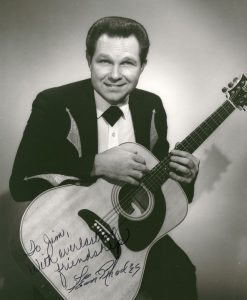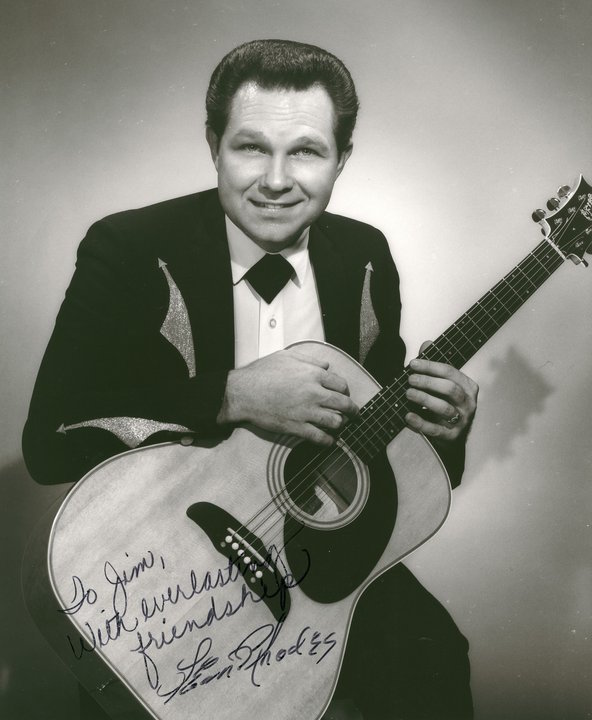 Leon Rhodes, one of the most-beloved players from the golden age of country music, died December 9 at his home near Nashville. He was 85.
Rhodes was born March 10, 1932, and learned the rudiments of playing on his older brother's guitar before his father bought one for him when he was 14. By 16, he was playing on Dallas radio station KRLD's "The Big D Jamboree" program and in the mid '50s started studio sessions with Lefty Frizzell and Ray Price. A regular gig at The Longhorn Ballroom led to Rhodes joining Ernest Tubb's Texas Troubadours, where for seven years he followed the tradition of guitarists by playing melodic solos and fills as Tubb performed his many hits. When the Troubadours opened shows for Tubb, they often played Western swing to which Rhodes contributed jazzy melodies, fills, and solos noted for their speed and accuracy (often in syncopation with steel guitarist Buddy Charleton) on his Epiphone Sheraton through a Standel amp that gave the tunes a distinctive sound.
After leaving Tubb's band, he became a staff player at the Grand Ole Opry and in 1971 began a 20-year stint in the band on television's "Hee-Haw" while remaining an increasingly sought-after studio player in Nashville. Rhodes was in the Opry band until 1999, after which he appeared on the show backing guests including Porter Wagoner and The Whites.
From the early '70s until he retired in 2014, Rhodes worked thousands of recording sessions, backing Roy Orbison, Willie Nelson, Waylon Jennings, George Strait, Roy Clark, John Denver, Ricky Skaggs, Loretta Lynn, Reba McEntire, and many others. He's one of the musicians celebrated in the Country Music Hall of Fame's Nashville Cats series.
Rhodes is survived by his wife, Judi, eight children, and extended family.