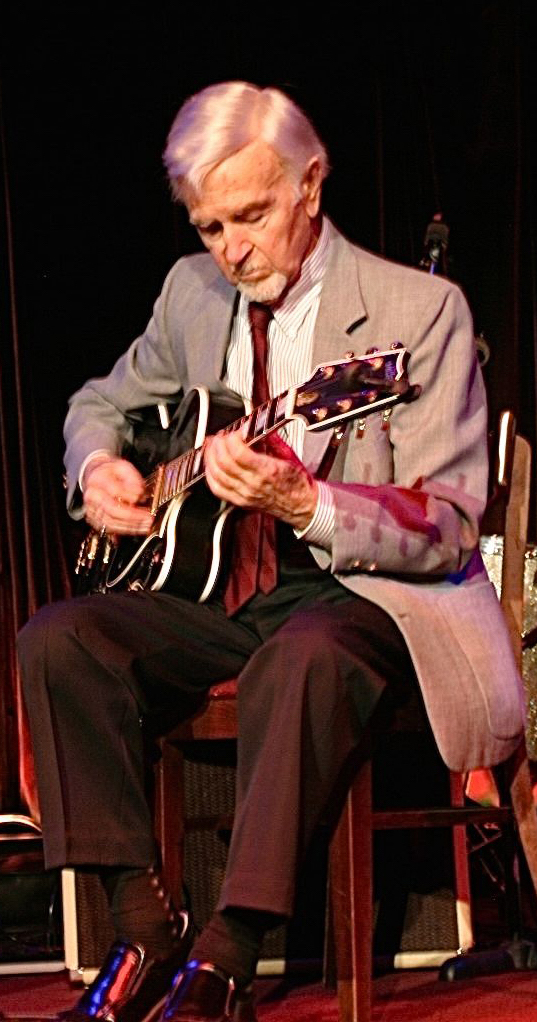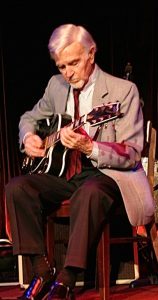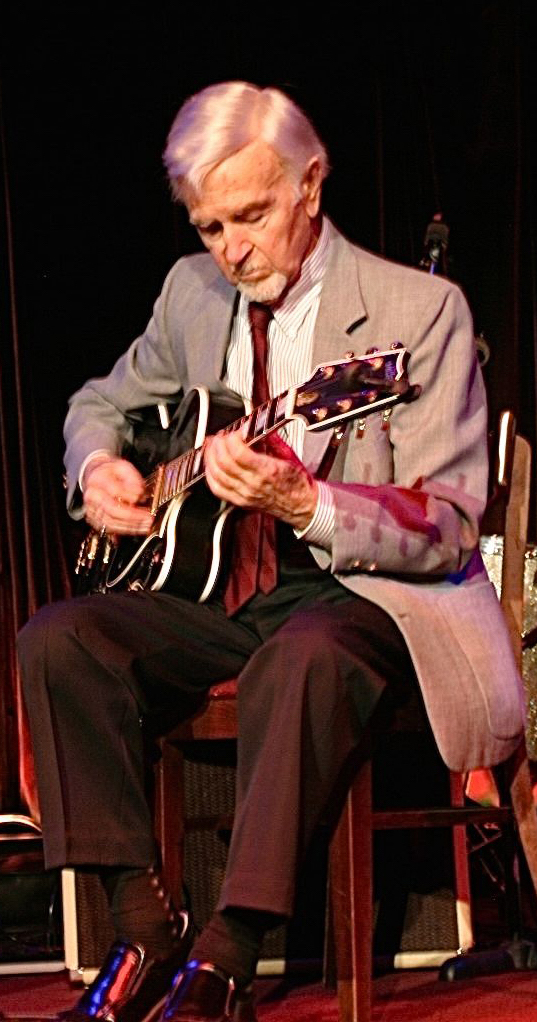 Guitarist Al Caiola died November 9. He was 96. In addition to two Billboard Top 40 instrumental hits in 1961 with his original versions of the themes from TV's "Bonanza" and the title tune from The Magnificent Seven, as a band leader he created an oeuvre of more than 60 albums.
Few of Caiola's guitar contemporaries enjoyed more commercial appeal; his album sales were perhaps exceeded only by Chet Atkins, but he was in demand as a session player and appeared on hundreds of dates; he routinely recorded with Frank Sinatra, Tony Bennett, Barbara Streisand, and others, but some of his most notable sessions included Bobby Darin's "Mack the Knife" and "Dream Lover," Ben E. King's "Stand By Me," Simon and Garfunkel's "Mrs. Robinson" and "Bridge Over Troubled Water," Johnny Mathis' "Chance Are," Del Shannon's "Runaway," and Buddy Holly's "It Doesn't Matter Anymore," "True Love Ways" and "Rave On."
During a wartime hitch in the military, Caiola rose through the ranks and ultimately reached the position of Marine bandleader by age 25. After separation from the service (and in part because of tutelage from veteran studio guitarist Tony Mottola), he signed on as a staff guitarist at CBS, in New York, from 1946 to '56, and achieved first-call status.
"Tony really took me under his wing and showed me so much," Caiola recently recalled. "It was such a great friendship. I played countless commercial jingles and hundreds of radio and TV shows. The big ones were Ed Sullivan's 'Toast of the Town,' Arthur Godfrey's 'Talent Scouts,' and 'The Jackie Gleason Show.'"
Because of his first-call session status, Caiola eventually withdrew from his gig at CBS.
"I had so much lucrative work on the outside, so I made the obvious choice," he said. "I had the opportunity to work for many people as opposed to just one person. Dozens of contractors were calling me for dates. I worked at RCA, Columbia, and MGM, who all had a stable of artists, and I became a part of the scene. But, I left CBS on great terms."
Caiola once spoke to me about his recording with Buddy Holly.
"I did all of his New York sessions, including 'Rave On,' 'True Love Ways,' and 'It Doesn't Matter Anymore' in 1958. I remember producer Bob Thiele walked out of the booth after a take and said, 'Buddy, that was great but I didn't understand one thing you said.' Holly said, 'Mr. Thiele, you ain't supposed to.'
"For that date I used a Gretsch Country Club which had good highs. And we all used Ampeg amplifiers. Tony (Mottola), Art (Ryerson), Bucky (Pizzarelli), Mundell (Lowe), Joe Cinderella, Don Arnone, and the rest formed The Manhattan Guitar Club. Everett Hull designed amps for us and we left them in studios all over town so we didn't have to lug equipment around New York City."
Caiola's two Top 40 hits for United Artists were produced by Don Costa, who went on to arrange and conduct for Frank Sinatra on the West Coast.
"Don told me to play in the low register like Duane Eddy and use the Bigsby vibrato," Caiola said. "'Magnificent Seven' was the bigger hit, but 'Bonanza' led to doing the Marlboro cigarette sessions. I had two bona fide hit records but never went on the road except for a few functions for distributors and vendors, and a 'Mike Douglas Show' in Philadelphia. I was just too busy with session work. I got a great deal and remained with United Artists for 10 years, from 1960 to 1970. To this day, people think I recorded 'Bonanza' for the television show. I wish I had, but I had the hit. UA set me up for 60 sides a year. I did more than 50 albums for them."
On hearing of Caiola's passing, Bucky Pizzarelli said, "Al and Tony Mottola were the top session guitarists in New York. They were like Batman and Robin." Mundell Lowe added, "Al will be missed so much. I have such fond memories of working with him in New York. He was a brilliant player and a truly wonderful gentleman."
"I had a chance to talk to Al while researching my book on Paul Simon, and as a writer trying to tell a multi-generational story about the musicians and music industry of the 20th century, he was a crucial source," said author Peter Carlin. "Al's first-hand knowledge went back nearly 70 years, featuring unique insights into key musicians and works of the last century. His memory was razor-etched, his command of details and context encyclopedic. And at the same time he was extraordinarily warm and generous, speaking of his craft and compatriots with great love and admiration."
After decades in the studios, Caiola moved to South Palm Beach, Florida, and toured with singers Steve Lawrence and Eydie Gorme for 28 years. He also made personal appearances well into his 90s and finally relocated in New Jersey to be with family.