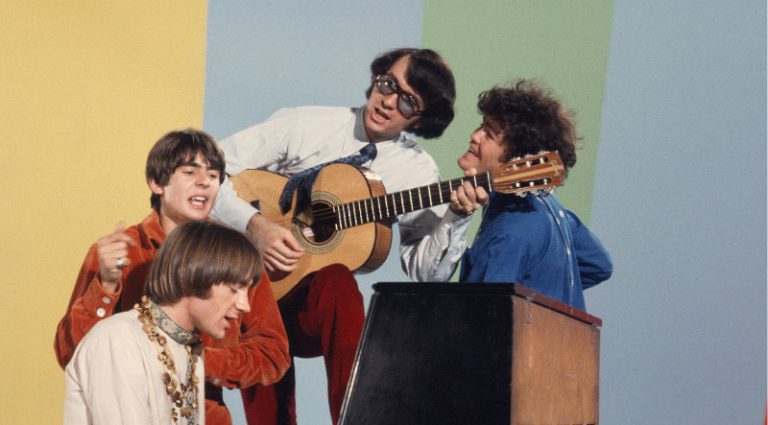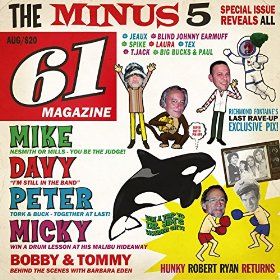 The 1960s – that halcyon decade which Americans today are most inclined to reconsider with dewy eyes – is in the midst of a retrospective heyday. Assuming the Stones' ill-fated NorCal bacchanalia in December '69 represents the final nail in the coffin for this parade of 50th-anniversary observations, we have another three years of Aquarian nostalgia to endure or enjoy, depending on your perspective.
A considerable distance down the Kandy-Colored Tangerine-Flake spectrum from Altamont we have – the Monkees. While the Prefab Four have been oft-derided (largely by those with blackened lumps of coal where most others have a heart), the fact is Micky Dolenz, Davy Jones, Michael Nesmith, and Peter Tork have touched subsequent generations of even the most jaded and unyielding musicians: consider that both the Sex Pistols and Minor Threat covered "(I'm Not Your) Stepping Stone" – and in un-ironic fashion, at that.
It's in that spirit of the Monkees' generation-spanning influence that Rhino issues Good Times, comprising previously unreleased and subsequently worked-over tracks from back in the day, alongside new tunes crafted for the Monkees by some of the most lauded pop-rock songwriters whom the band influenced.
Producer Adam Schlesinger of pop-rock maestros Fountains of Wayne (himself no slouch in the songwriting department), assembles a cohesive LP featuring a murderer's row of songwriting talent. The Harry Nilsson-penned title track is followed by the suitably swingin' "You Bring The Summer," written by XTC's Andy Partridge and sung by Dolenz. Likewise, old-school giants Neil Diamond, Carole King, and Tommy Boyce and Bobby Hart (not to mention Dolenz, Nesmith, and Tork) sit comfortably alongside Rivers Cuomo (Weezer), Noel Gallagher (Oasis), Paul Weller (The Jam), and Benjamin Gibbard (Death Cab for Cutie), whose Nesmith-sung "Me & Magdalena" might be the set's highlight.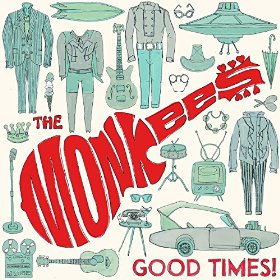 And to capitalize on the Monkees' 50th, there are also new box sets of the 10-CD Classic Album Collection and 10-disc The Complete TV Series featuring all 58 episodes, outtakes, and the film Head.
While some will be inclined to consider Last Train To Larksville a more appropriate handle for The Minus 5's Of Monkees And Men, Scott McCaughey, leader of this revolving cast that often includes members of R.E.M. (who refused membership in the Rock and Roll Hall of Fame until the Monkees were inducted), offers heartfelt tributes to each of the four members, as well as Boyce and Hart. All follow the history-lesson-in-rock-song narrative format that marks his brilliant Baseball Project releases.
The last four songs tackle the And Men part of the title – paeans to other folks who have influenced McCaughey. Check out the rollicking "Blue Rickenbacker Guitar" about late, great (and obscure) Seattle songwriter Jimmy Silva.
This article originally appeared in VG's October '16 issue. All copyrights are by the author and Vintage Guitar magazine. Unauthorized replication or use is strictly prohibited.