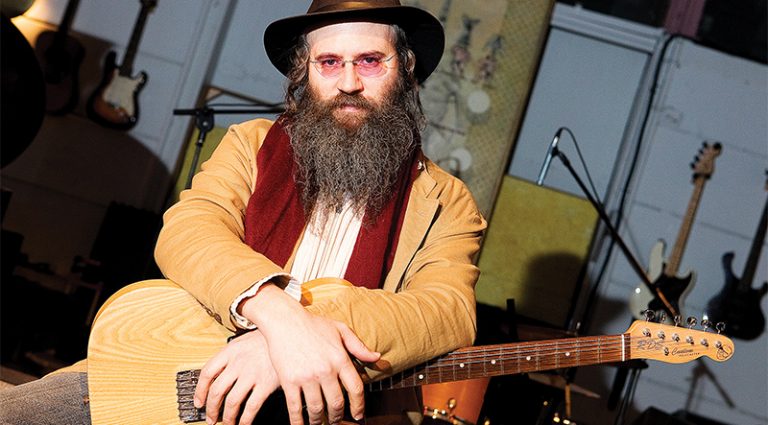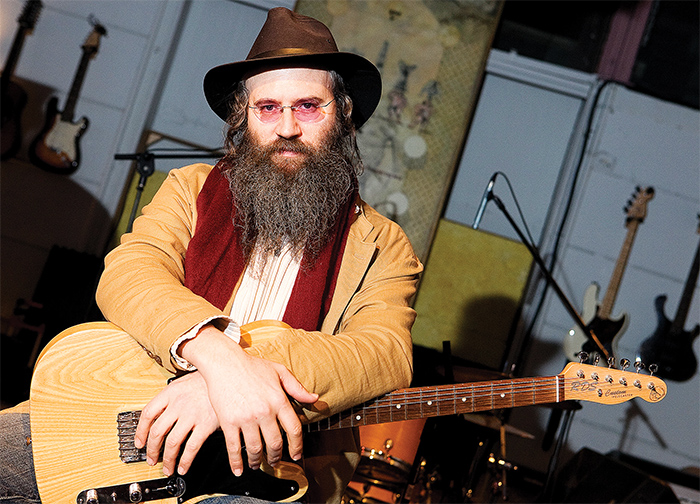 If you ask guitarist Lazer Lloyd, the state of Israel is an appropriate place for blues music.
Originally known as Lloyd Paul Blumen, he lived in New York and Connecticut before emigrating to the Middle East more than two decades ago, and now goes by his Hebrew name, Eliezer Pinchas Blumen. "Lazer" is culled from his given name.
Lloyd shares influences with many other players, and began playing on a Fender Lead Bullet 3 his father bought at Manny's, in New York City. He went through numerous guitars – mostly Telecasters – and studied with bassist Milt Hinton at Skidmore College. After graduating, he had a few options for making a living in music, but a gig backing singing rabbi Shlomo Carlebach motivated him to move to his ancestral homeland. Though he has toured in the U.S., he's still based in Israel, spreading the message of the blues.
"Obviously, I felt the connection between the black American struggle from slavery and all the struggles the people of Israel have gone through," he said. "So, the music was obviously fitting, and the song form is very close.
"Blues is popular now in Israel; we've brought many artists, and many more want to come. It's growing, and I think the world – including Israel – is hungry for real blues and roots music."
Guitars in his current stable include a Herzl Raz 335-style with no sound holes, an '83 Dean Bel Aire, an RDS, and a Squire '51. His go-to is a Hohner.
"I'm searching for my sound, and just this last tour I found the love of my life in Chicago. Her name is Rosa, from Rock and Roll Vintage. Someone carved off the sides and put in some old P-90s. It has the fattest, sweetest tone I've found in 33 years of guitar prostitution (laughs)."
Lloyd's newest album is self-titled and offers unique tones on slow blues songs like "Never Give Up" and "Out of Time." The former features a Stratocaster with a mini-vibe device, while a custom Tele-style instrument is heard on the latter. "Moroccan Woman" is dedicated to his wife.
"Ours is deep love, it's beautiful love, but it's been a hard love. Our cultural upbringing is very different and we are opposites, but the tension keeps the groove fresh. I have some hidden meanings in there as well, based on Moroccan foods and drink."
A near-unplugged version of Otis Redding's "Dock of the Bay" is offered with a twist.
"I used a Martin D-40 tuned 'half-oud/half-guitar' – DADADD," he said. "It gives that old Mississippi sound with an Arabic/new-age touch. I wanted [to do the song with an] acoustic because I used to spend a lot of time fishing, and I'd bring a guitar with me."
Lloyd recently toured South Africa, and says he's up for playing almost anywhere to support the album.
"I live for the live show and the spur-of-the-moment adventure, which I'm not afraid to take onstage," he enthused. "I've never felt I'd captured that in the studio until this disc."
---
This article originally appeared in VG January 2016 issue. All copyrights are by the author and Vintage Guitar magazine. Unauthorized replication or use is strictly prohibited.
---