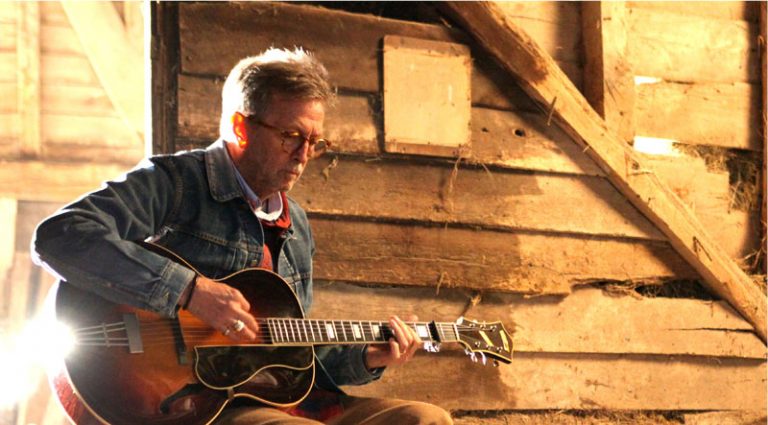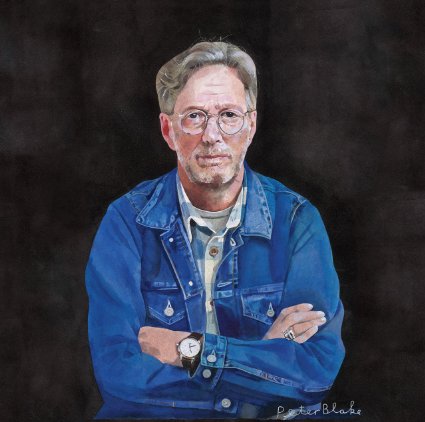 There's a lot of looking back going on here.
For his 23rd solo album, Eric Clapton reunites with producer Glyn Johns, who not only worked with the Rolling Stones on Sticky Fingers and engineered several albums by Led Zeppelin, but produced Slowhand in 1977 and its follow-up, Backless. And, 39 years on, it's not surprising this new album sounds like old times.
I Still Do is almost like Slowhand revisited, which is a fine thing. But it's also a more mature collection. Instead of songs like "Wonderful Tonight" and "Cocaine," it includes deep blues cuts with stellar guitar, a catchy pop song, a Bob Dylan cover, and ends with an impassioned cover of the jazz standard "I'll Be Seeing You" that's a sad, wistful remembrance of things past and old friends now gone. Plus, there's a bonus mystery.
The album opens with a take of Leroy Carr's "Alabama Woman Blues" that's downright plodding and lugubrious, as well as including the questionable backing of an accordion. Get beyond that song, though, and the record opens up.
"Can't Let You Down" and "Somebody's Knockin'" are J.J. Cale covers, which practically guarantees they're going to be good. Clapton hits a groove reminiscent of "After Midnight" and doesn't relent; these two are classic killer Slowhand.
"I Will Be There" is the pop tune, and it's lovely. Penned by Irish songwriter Paul Brady and covered by Mary Black, it's a heartfelt, warm-souled song in Clapton's hands.
His Dylan cover – "I Dreamed I Saw St. Augustine" – gets a full-on gospel treatment, that breathes new life into the song.
And Clapton goes electric with Skip James' "Cypress Groove" and Robert Johnson's "Stones In My Passway," blending classic Mississippi Delta blues with a gritty, overdriven modern sound – but never rocking out à la Cream's take on "Crossroads."
Which brings us to the mystery. Listed among the guest musicians is Angelo Mysterioso on Clapton's "I Will Be There." This was George Harrison's pseudonym when he guested on a handful of albums over the years, and the media has reported that Harrison indeed somehow has made an appearance here. Clapton denies this, and the press' finger has since pointed at Harrison's son, Dhani. The mystery is unsolved…
Clapton's long-running Crossroads benefit gets a sort of supreme "greatest hits" treatment with Crossroads Revisited's three-CD, 41-track collection. It's packed with jams featuring Jeff Beck, Gary Clark, Jr., Vince Gill, Buddy Guy, B.B. King, John Mayer, Willie Nelson, Carlos Santana, Joe Walsh, Steve Winwood, Ronnie Wood, ZZ Top – and more!
This article originally appeared in VG's October '16 issue. All copyrights are by the author and Vintage Guitar magazine. Unauthorized replication or use is strictly prohibited.