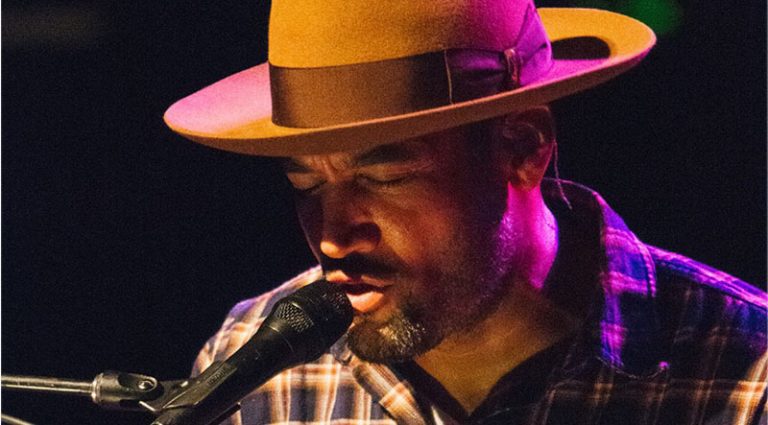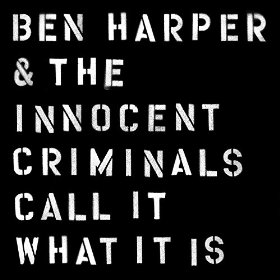 The difference between Ben Harper and other contemporary blues-based artists is that Harper's blues reflects the reality of his surroundings. If one chooses to use the blues as a canvas for personal artistic expression, re-packaging subject matter about trains, mojos, devils, and hellhounds are disingenuous. The late Nina Simone had this to say on the topic: "You can't help it. An artist's duty, as far as I'm concerned, is to reflect the times."
The world hasn't run out of subject matter to inspire lyrics: we're living in perilous times. There's a virtual farmer's market of relevant, hard-hitting, blues-appropriate subject matter at hand.
Case in point is the title track here. "Call It What It Is" eulogizes the murder of Trayvon Martin, Ezell Ford, and Michael Brown, all within the raw musical context of a visceral blues stomp and hypnotic guitar riff. Harper lives in the world with his eyes open.
This album reunites Harper with the Innocent Criminals after a recording hiatus of nine years and just in time for a 2015 tour. Percussionist Leon Mobley, drummer Oliver Charles, keyboardist Jason Yates, bassist Juan Nelson, and guitarist Michael Ward showcase a range of styles and moods on this record. From the Tom Petty-esque, radio-friendly power chords of "When Sex Was Dirty," to the sunny bounce of "Shine."
The album's 11 tracks display the kind of diversity that longtime fans know and love. Harper has been a long-time excavator of the soulfulness that weds blues with roots, folk, reggae, and rock. Deeply personal as well as political, songs like "How Dark Is Gone" and "Finding Our Way" are given elevation, ruggedness, and power from an ensemble bound by chemistry. The band is vibrant, tight, and inspiring. Harper's deceptively simple slide works in perfect contrast to his clear-but-tough vocals. He wields all the best qualities of the great soul singers of the '60s.
Never indulging in self-serving virtuosity, Harper and company are fiercely pious about groove, depth, and soul. First-rate production highlight the sound of a band actually playing off each other, while Harper's Marvin-Gaye-meets-Richie-Havens vocal style is irresistible.
This new album runs the gamut from joyous and whimsical to private and introspective. It's an album forged in organic timbres and resonates like the best records steeped in social consciousness.
This article originally appeared in VG's August '16 issue. All copyrights are by the author and Vintage Guitar magazine. Unauthorized replication or use is strictly prohibited.