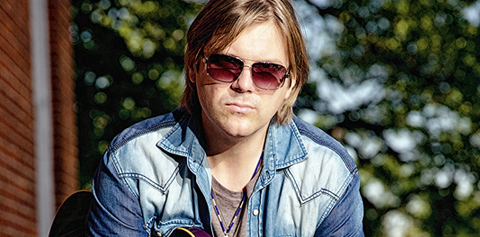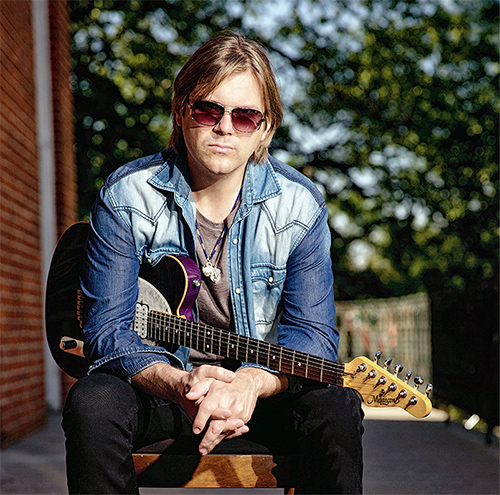 What does it take to be the lead guitarist and musical director for one of pop's most celebrated duos, transitioning between funk, rock, country, blues, and Cajun styles? Ask Shane Theriot, the Grammy-winning New Orleans native who serves that role with Hall and Oates and on Daryl Hall's acclaimed television show, "Live From Daryl's House."
An acclaimed arranger and studio musician, he has worked with The Neville Brothers, John Waite, Dr. John, Boz Scaggs, Willie Nelson, Beyoncé, Harry Connick, Jr., LeAnn Rimes, Jo-El Sonnier, and others. His work as producer and guitarist on Sonnier's The Legacy earned his first Grammy – and notice from his current bosses.
"Shane's regional roots and natural musicality give him a great sense of rock, soul, funk, and melody that makes him a great fit for what we do," said Daryl Hall. "He has all of that, for sure!"
"I first met Shane in New Orleans (while) cutting tracks for my Good Road to Follow album, and it took less than half a song to realize I was playing with someone with a very high level of musicianship," added Oates. "As great players do, he always plays the right thing at the right moment. I thought he would be a perfect fit for the Hall and Oates band. He can do it all, and is super-professional – and very funky. What more could you want?"
A guitarist of immense perspective; Theriot (pronounced "terry-O") always strives to serve the greater good – the music. And he lives an almost impossibly hectic schedule. When not on tour with Hall and Oates, he's usually shuttling between New York (when taping "LFDH") and his home in New Orleans. We recently spoke with him about guitars, music, and life in Daryl's house as the show prepared the season currently airing on Palladia.

How did you become interested in the guitar?
I'm mostly self-taught, but took some classical lessons while in high school and played in a local college jazz band while in the 11th and 12th grade. I got tired of the music program at college, so I attended GIT in Hollywood and graduated when I was 20. Scott Henderson was one of the teachers there and helped get my first teaching gig after I graduated. Soon after, I grew bored with teaching and started working with whomever I could. I like variety!
How has your hometown, New Orleans, influenced the way you play?
I've never thought about it, but people have said my feel is different. My internal clock and the way I hear rhythm probably comes out of that background, regardless of the musical style I'm working in. I tend to place ideas on the back-end of the beat; when it's called for, I like to lay back, groove-wise, and maybe that helps pull the music a certain direction. My background is rock and jazz, but I was aware of the great R&B that came out of New Orleans. Daryl and John are 100 percent "Philly soul" at heart, which is very similar. Plus, working with the Neville Brothers for eight years really got my rhythm chops together.
How did you get the gig with Daryl and John?
I got a call to play a session with John. That was the first time we actually met. Then, six months later I was on vacation in Japan with my wife, and we ran into him; he was there as a guest of Larry Carlton. John recommended me to sub on bass for Larry, whose bass player was sick and couldn't do the tour. That was crazy and a little nerve-racking because I had one night to learn the tunes.
After John went back to the U.S., I did another week with Larry, which was amazing. After that, John had Daryl listen to some things I'd done. Their manager flew me up to meet Daryl and play with the band. He asked if I would be into coming up to New York and working with him on the show as well as with John [in Hall and Oates]. I said "yes" and the next day, I woke up with a message on my phone from Billy Gibbons wanting to talk about song choices for his appearance on "Live From Daryl's House." It all started because of John and that session.
Aside from guitar chops, what other qualities contribute to your success?
It's hard to say, but I've always found it easy to get along with most people. Being from the South, I can be the guy to confront people in a non-aggressive way, though being in New York so much lately is slowly changing that (laughs). I know a lot of dumb jokes, too.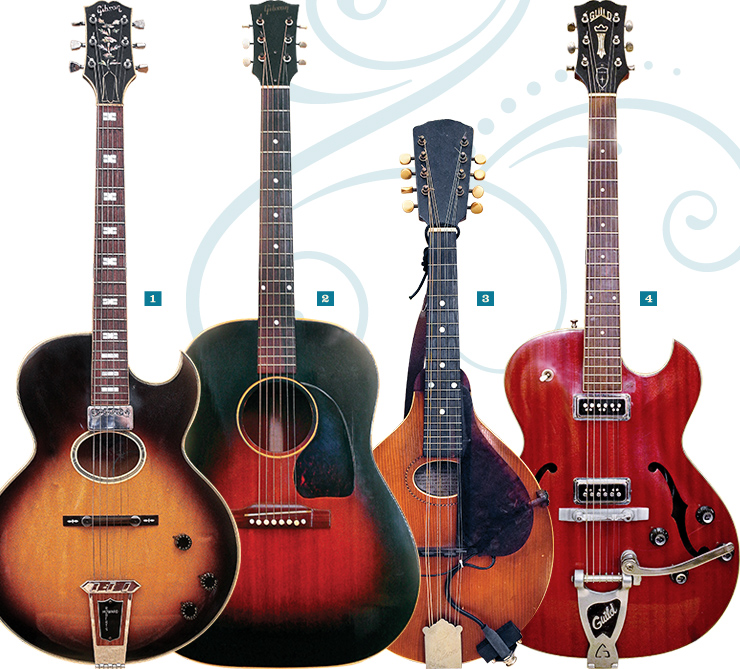 What are some of the biggest challenges you face as musical director for Daryl's show?
The biggest challenge is getting the song list and material for each artist. Because of all the huge radio hits that Daryl and John had, every other guest wants to come in and sing "Rich Girl," "Sarah Smile," etc., but Daryl likes it when they go for obscure cuts. For example, he did two records with Robert Fripp that are amazing. So, I have ways to gently "sway" the guest to do some of the deeper cuts. Sometimes, something will happen and we'll have a guest cancel, then I have a day or two to write new charts and get the keys worked out, etc. Luckily, the house band plays at an extremely high level, which makes my job easier. [Multi-instrumentalist] Eliot Lewis has been there from the first episode and he's a real help with his knowledge of prior arrangements.
How do you prepare for a taping, and how does it go on a typical day?
From the time a guest is booked, I end up doing about a week's work getting songs together and writing charts… which we tend to not use on-camera. I communicate with Daryl about ideas for arrangements or song choices, and he'll quickly go for it or shoot it down. On a taping day, the band gets in about 10:15, we get coffee, goof off, whatever, and then start running through the material. There's really not much time, so sometimes we may not even get to run a song. We have about an hour to go over everything, including checking monitors. The artist usually shows up around 1 p.m. and before they step out of the car, the cameras are rolling. So, what you see on the show is really what happens. Daryl likes to keep it live and raw. The downside of that is since everything is on-camera, you have to nail a part in one or two takes. You don't have the luxury of getting the band and guest to do another take so you can take another pass at a solo or something. That's where having studio chops really helps, but there's always something you feel you could have done better. It's a fun gig, but there is pressure.

Do you bring specific guitars and/or amps to accompany specific guest artists?
I treat each episode like a recording session in that I do bring different guitars, amps, pedals, etc. to cop each artist's style. If we're doing something with an R&B artist and I need that "old" sound, I'd probably bring an old archtop with flatwounds. I try to keep things simple, to avoid having something go wrong. The show is taped at an extremely fast pace and there isn't much time to experiment, so I try to keep things simple to avoid problems.
For something with humbuckers, I usually have my old Hamer Daytona and my Melancon or PRS as backup. Depending on the artist, I may bring some vintage guitars and sometimes a mandolin or lap-steel or something quirky.
For amps, I've been experimenting with Bogners but still have my old Fender amps and a couple of Dr. Z amps. I also have a '71 Marshall that sounds amazing. Because I'm right next to the guest artist on the show, I like to use smaller amps and cabinets, to keep my volume down.
How did you find your '53 Martin 000-17?
I was at a dentist appointment and he kept telling me I should go to the pawn shop around the corner and check out the guitars. I had no real intention of going, but took a wrong turn and wound up in front of the shop. I thought, "What the hell…" Lo and behold, that and the '63 Guild Starfire were hanging there. It's a great guitar; my friend Madeleine Peyroux has an older one, and they sound very similar.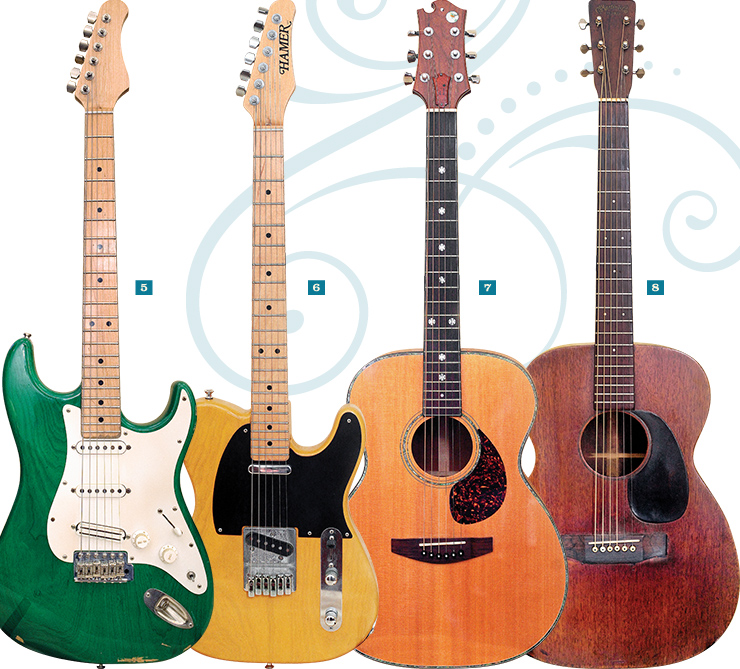 Who has wowed you the most as a guest on the show?
Just about every guest brings something fun. Honestly, though, the person who wows me the most is Daryl. There are times where he's only heard the song once and the way he can interpret and sing a song is unreal. He's got a deep harmonic knowledge of chords, as well, so it's easy to see where some of the hits came from. He's an amazing singer.
Do you find it important to have a career separate from the other gigs?
For me, personally, it's extremely important. I have four solo records and I'm in a new trio in New York City.
How does that aspect fit into who you are, musically?
I think it's very important to stroke that internal artist. Even if I play a lot of sessions or sideman gigs, it never quite gets me there. My favorite musicians have their own records and music as well as their own sound, and I have the utmost respect for someone who is a true "artist" – which I don't consider myself to be at the moment. But I do think I'm a creative musician, and even though I'm grateful for the opportunities I've had, a big part of me just wants to do my own music.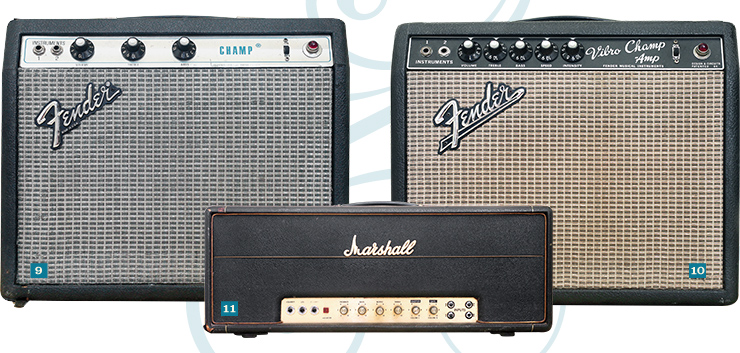 Do you get to express ideas in a creative manner while working as a sideman?
A lot of the time, the high-profile gigs or sessions don't encourage expressing your own personality. You're mainly a "parts" player. Luckily, I haven't done a lot of those and increasingly I've been able to enjoy musical situations where I'm asked to put my own thing into it. To me, that's the ultimate situation, one any creative musician would love. Of course, a sideman must be very conscious of the music they're playing, and honor it – hooks or signature solos, etc. – but I still tend to twist it a bit (laughs). I can't help it! I do get a lot of calls for rhythm guitar even though I'm more of a soloist. John and Daryl both give me a ton of creative freedom. They trust my instincts and ideas, and I'm digging that.
As the music business evolves, what is your biggest challenge moving forward, professionally?
I think the biggest challenge and most frustrating thing about being a solo artist is the way music is "shared" now. When my latest record, Dirty Power, came out, within 48 hours it was on all kinds of internet torrents. I e-mailed one of the sites and asked the guy, "Hey can you at least give me three months to try and recoup some of the money before you 'share' it with everyone in the world?" He wrote back, saying he was helping me. It's frustrating because you spend time and money creating your art. I know people say that's the way it is now, but it's disheartening, and has affected budgets, songwriters etc.

---
This article originally appeared in VG August 2015 issue. All copyrights are by the author and Vintage Guitar magazine. Unauthorized replication or use is strictly prohibited.
---