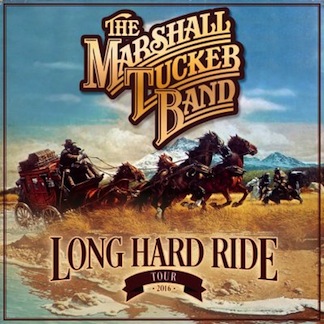 The Marshall Tucker Band has begun its 2016 "Long Hard Ride Tour," its name being a throwback to the band's 1976 album of the same title.
"I look back at it all now and just think, 'Wow!' We've been doing this 45 years, and every year I get more excited about getting back out there," said lead singer Doug Gray. "We wouldn't still be here if not for all the fans, young and old, who keep coming to see us every night. Here's to this year's Long Hard Ride!"
For more, visit marshalltucker.com.