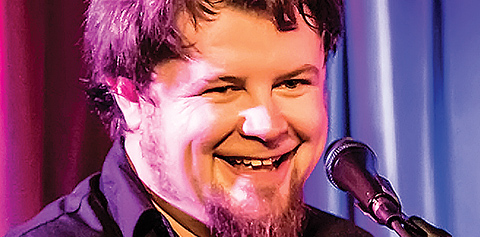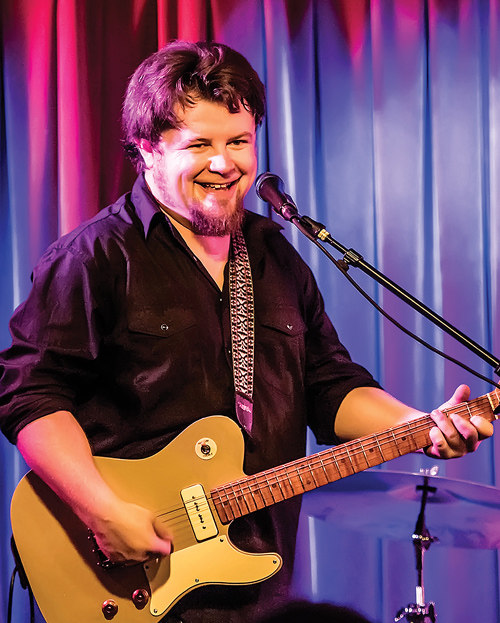 Damon Fowler's records have traditionally been eclectic conjugations of American music – rock, country, a little sacred steel, and lots of R&B. On his latest, Sounds of Home, Fowler covers all that ground and more.
"I lived with my grandparents, and everyone in the house liked country music," he said. "So, I was around that and bluegrass, and an uncle who played in a band. My cousin would sit in with them and they'd play stuff like 'Steamroller Blues' by James Taylor. I really liked the form of the blues and could really understand it. It allowed me to improvise, and I enjoyed the tongue-in-cheek lyrics, the innuendo."
Fowler's guitar and lap steel push the new disc in all directions, with the goal being to simply sound real.
"We wanted to make something we can re-create live. Any record I've made with a lot of overdubbed guitar tracks and stuff, I don't feel I can get onstage and re-create that. If people come to see the band play, it should sound like the record. I really like that aspect of it. We took a live approach as much as we possible."
To help, he brought in veteran performer Tab Benoit. "I met him when I was about 20, and I like his approach. He produced the Southern Hospitality record (a trio Fowler plays in with J.P. Soars and Victor Wainwright), and he's very in-the-moment; you don't re-do a song five or six times. In the studio, I had skeletons of songs and we wrote around them. We didn't go in with any preconceived notion – just the spirit of the idea – and went with it."
The cover of Sounds of Home shows Fowler sporting a guitar made by his friend, Steve White. "It's a Telecaster body painted like a goldtop Les Paul, and it has P-90s." he said. His lap steel is a mid-'50s Gibson BR-9, but for some slide parts he cracks out a Harmony H-44, and his live arsenal also includes a reissue Les Paul. Amps on the album include his early-'70s Fender Princeton Reverb, a blackface Super Reverb, and a Category 5. Live, he uses a stock Super Reverb, and flies without effects.
Fans were very receptive to his work with Southern Hospitality, and the band likely will get together again. "We've been talking about another album. That [band] opened a lot of doors, and been a great thing for all of us."
Fowler and the trio have stayed busy. "In the past year, we've gone up and down the East Coast, traveled from coast to coast, and have been in four countries." Still, doing dates with Southern Hospitality will keep him double dipping for at least one stretch of the coming tour season, and illustrates what makes the job of a touring musician so much fun.
"Actually, we've got a gig on this tour at a festival in Pennsylvania with both the trio and Southern Hospitality. Two gigs in one spot. It'll be awesome!"
---
This article originally appeared in VG July 2014 issue. All copyrights are by the author and Vintage Guitar magazine. Unauthorized replication or use is strictly prohibited.
---