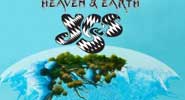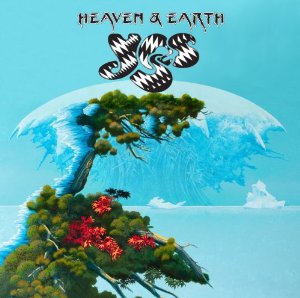 Yes fans have long been waiting for the legendary prog band to deliver a comeback album. Rest assured, this is not it.
Even with platinum producer Roy Thomas Baker and a Jon Anderson knock-off on vocals, this soft-pop collection barely resembles Yes' thundering progressive rock from 40 years ago.
Heaven & Earth kicks off with "Believe Again," a tune with sunny, major-key chord changes and a clean, scalar guitar solo from Steve Howe. "The Game" is a reasonably catchy piece of synth-pop with acoustic guitar arpeggios and more of Howe's lead work, this time with more gain. It's a pleasure to hear his soaring steel guitar on "Light Of The Ages."
What's missing here are any of the thrilling stürm und drang theatrics, dense lyrics, and instrumental virtuosity of classic '70s and early '80s Yes. The music here is about as far away from "Roundabout," "Siberian Khatru," and "The Gates Of Delerium" as you can imagine.
And if you're looking for legendary guitar and bass performances, Howe's guitar work is mellow at best while four-string ace Chris Squire barely shows up until the final track, "Subway Walls."
While Heaven & Earth might not be the last Yes album, in some ways, you might wish it was.
This article originally appeared in VG's October '14 issue. All copyrights are by the author and Vintage Guitar magazine. Unauthorized replication or use is strictly prohibited.