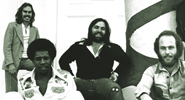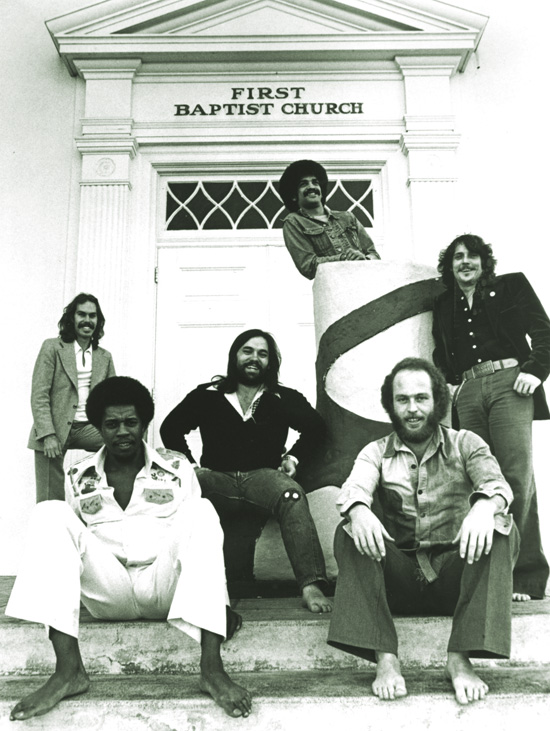 Little Feat's run of records for Warner Bros. from 1971 to 1990 was no little feat. The band suffered the effects of too many genius musicians, personnel changes, drugs, and alcohol. In effect, too much of the bad old '70s in general.
The band's music remains legendary, however. This 13-CD box set explains why.
The collection includes Little Feat's 11 Warner Bros. studio albums, from the band's eponymous 1971 debut through 1990's Representing the Mambo. It also includes the stellar 1978 live album Waiting for Columbus in expanded form. Finally, there are selections from the 2000 box set, Hotcakes and Outtakes, including studio alternates, rarities, and previously unreleased tracks. The whole thing is packaged in a stylish clamshell case.
Little Feat was always first and foremost a band. While the members may not have been unified off stage, they came together in the studio and in concert to craft tight, virtuosic, and jubilant music. And they explored myriad styles – R&B, country, blues, and rock.
As this collection shows once again, the band featured an embarrassment of stellar guitarists. First and
foremost, of course, was founder, songwriter, and visionary Lowell George. An alumnus of Frank Zappa's Mothers of Invention, George was a natural musician and multi-instrumentalist. As his playing with Little Feat developed, his slide work became perhaps his forte.
Ironically, though, on the band's debut, George injured a hand while building a model airplane (another one of his several skills). Maestro-abouttown Ry Cooder stepped in to play acoustic slide on what became George's best known song, "Willin'." By the time of the second album, 1972's Sailin' Shoes, George's hand was mended and he cut "Willin'" again, this time in a rollicking full-band version.
It was also in 1972 that guitarist Paul Barrère joined Little Feat, first appearing on Dixie Chicken, the 1973 album many consider its best all-around work.
Through all the ups and downs, Barrère remains a cornerstone of the band today, possibly the longest-term member. Through the remainder of the '70s, Little Feat with George, Barrère, and new bassist Kenny Gradney recorded its most famous albums and songs. These included "Dixie Chicken," "Oh Atlanta," and "Down On The Farm."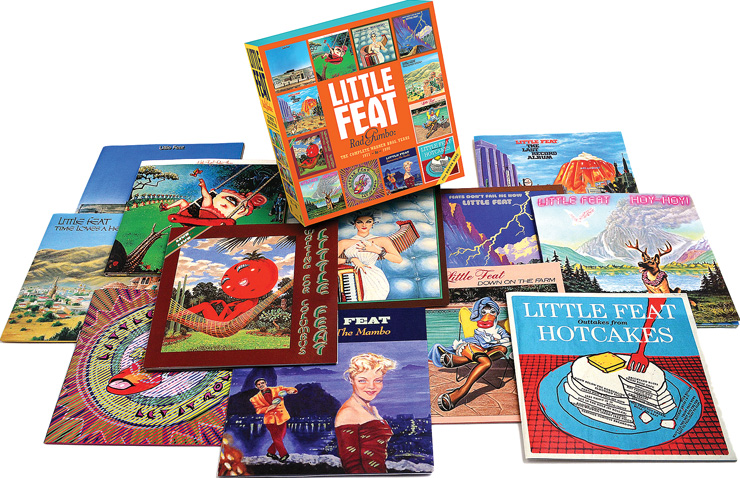 George died of a sudden heart attack in 1979, and the band pulled the plug for the next nine years. The group reunited in '88 with guitarists Fred Tackett and Craig Lee Fuller, one of the founding members of Pure Prairie League. Together, they released two final Warner records, 1988's Let It Roll and 1990's Representing the Mambo.
What this box set does not include is George's sole solo album, 1979's Thanks, I'll Eat It Here. The LP was much anticipated, but ultimately fell flat; released just before George's death, the guitarist wasn't able to promote or tour behind it.
If you're a Feat fan, you undoubtedly have well-worn vinyl copies of these LPs. But this swank box set at a budget price requires no justification. It's a worthy celebration of a great band.
This article originally appeared in VG's June '14 issue. All copyrights are by the author and Vintage Guitar magazine. Unauthorized replication or use is strictly prohibited.