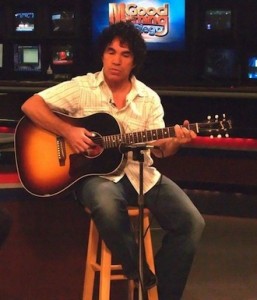 John Oates has partnered with online platform Creative Allies to launch a contest that allows fans the chance to design the cover of his upcoming album, Good Road To Follow, which will feature a three-disc set of genre-specific EPs titled Route 1, Route 2, and Route 3. Artists have the opportunity to submit designs online and the public can vote at http://www.creativeallies.com/contests/917-design-an-album-cover-for-john-oates.
Oates will personally select his favorite design. "I'm so excited to see what people come up with," he said. "This is a unique way to get the fans involved in the process and I think it will be beneficial for the both of us." The winner will receive $500, a prize package, and an autographed copy of the CD with his or her design on the cover.
Oates suggests that the cover should be organic in style and "reflect the overall vibe of a musical journey on a road that never ends." Designers are invited to submit artwork through Oates' page on Creative Allies. Submissions for the contest will be open through Friday, January 31.
Good Road To Follow is set to release March 18 with the lead single "Stone Cold Love" written and produced with OneRepublic's Ryan Tedder. Other collaborations range from the pop band Hot Chelle Rae, to country icon Vince Gill, and bluegrass legend Jerry Douglas.